#SameGoals
Entries for #SameGoals have now closed
Get Involved
Aiming to inspire the next generation of female footballers, #SameGoals pledges to deliver a special limited-edition football provided by PUMA to every girl who shares a video showing them scoring or saving a goal.
We are creating a movement to get girls to score goals and grow their passion.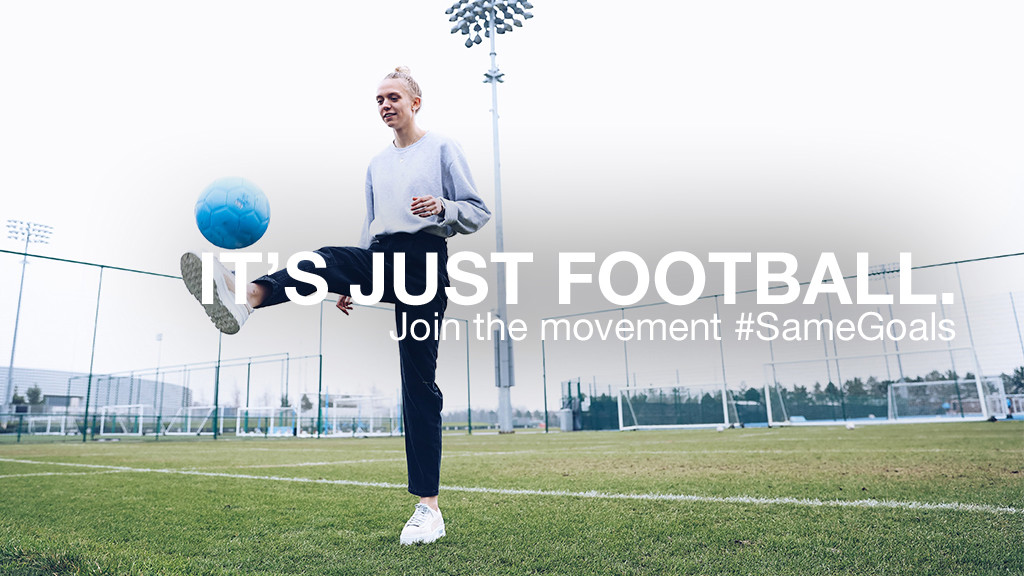 It's not men's football. It's not women's football. It's just football.
2. Share Your Goal
Share your goal using #SameGoals on Instagram, Twitter or TikTok.
3. We'll post you a Limited Edition Puma football
FAQs
You can upload your video via the link at the top of this page.
Please make sure the social media account on which you posted is public – if it is set to private we won't be able to see the post. If you would prefer not to make your account public, you can upload your video via the link at the top of this page.
We will get in touch via the social media platform on which you shared your goal, and provide a link to submit your address. Please be as accurate as possible to help your football get to you.
Please note it may take until the end of April for your football to arrive.
Unfortunately we can't provide any tracking numbers. If your football hasn't arrived, please check with your local post office.
23:59 GMT on Friday 11th March 2022.