Manchester City is delighted to celebrate Eid 2023 with fans from all around the world. 
Enjoy exclusive themed competitions and quizzes, with a new competition every week leading up to a final prize.
We want to see how City fans are observing Ramadan and Eid around the world, so submit your photographs below.
Eid al-Fitr - Win a signed haaland shirt!
As we celebrate Eid, we're offering fans an exclusive competition to win a signed Haaland shirt, with special edition Arabic printing!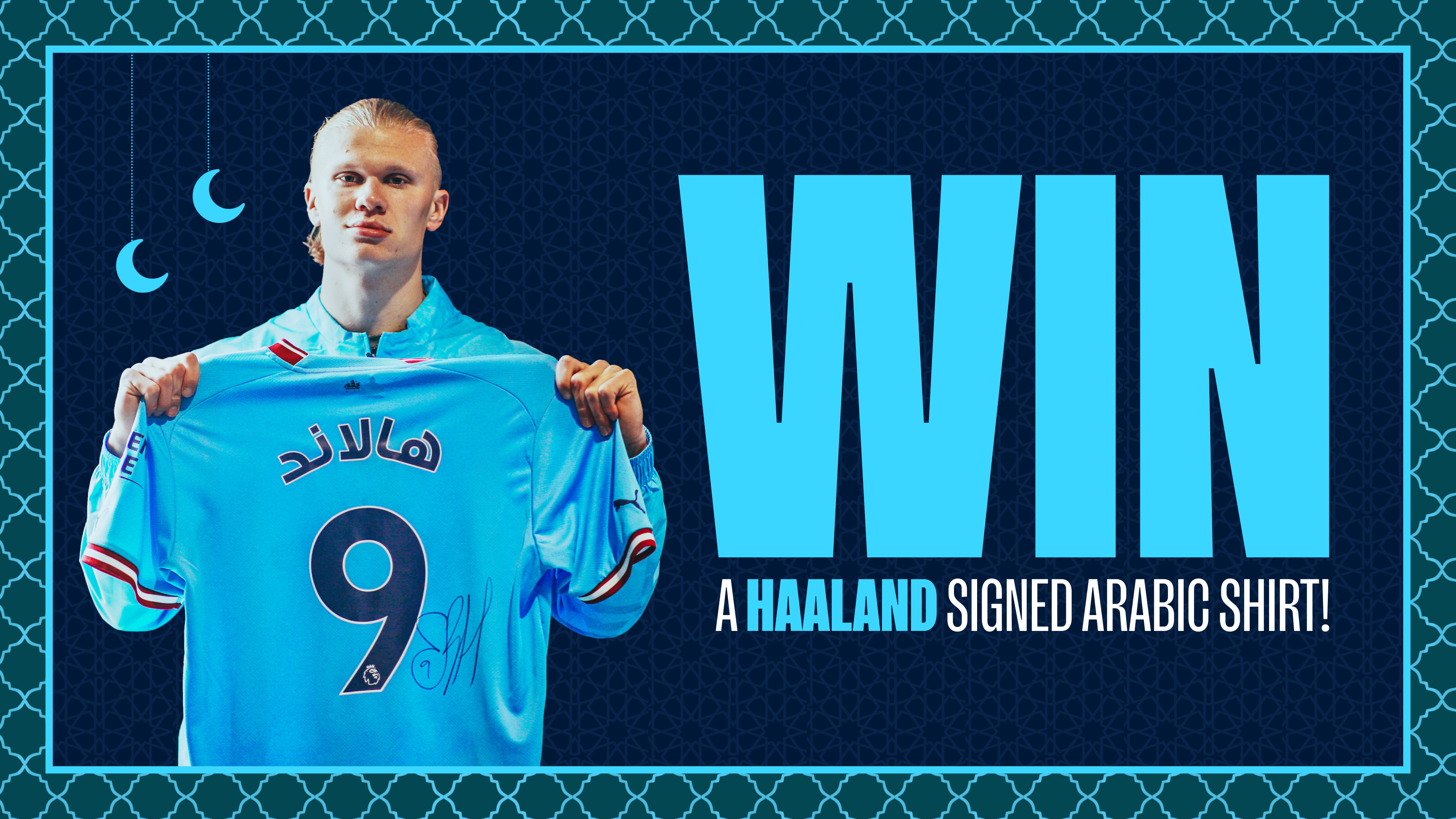 Ramadan Quizzes
Test your knowledge with our Manchester City in Ramadan themed quizzes.
This week's quiz tests you on players that signed for Man City during Ramadan in previous seasons, but remember to come back and check out next week's quiz!