Georgia Stanway believes that City's 2020/21 achievements have left her and the squad hungry for further success moving forward.
It was ultimately a season of fine margins for City, with a curtailed FA Cup triumph over Everton, in which Stanway found the back of the net in extra time, ensuring that Gareth Taylor's maiden season at the helm ended with a trophy.
City also took the Women's Super League title race to the final day, embarking on a record-equalling 12 successive victories from December to April in the process, but fell just short of the champions, Chelsea.
CITY+ | SUBSCRIBE TO ACCESS EXCLUSIVE CONTENT
And while Stanway is proud of our achievements last season, she insisted that the desire for silverware has only been enhanced by our near misses this time around.
Asked whether our strong finish to the 2020/21 campaign had sparked excitement for next season, she responded: "definitely, especially getting a taste of (winning) the FA Cup at Wembley.
"I know that it was off the back of last year (2019/20), but we were still able to get the job done this year and we could celebrate this year.
"You understood that that was a trophy that we wanted to regain. We want to do that again going into next season.
"I think the Champions League is still possible and in our sights in the near future, as well as the league as well.
"It's unfortunate that it comes down to just minimal points but the points that you lose early doors are the points that you can't afford to lose.
"We need to turn those draws into wins and make sure that when you're pulling it out first off or we're holding the game out to 90 minutes and still getting the results."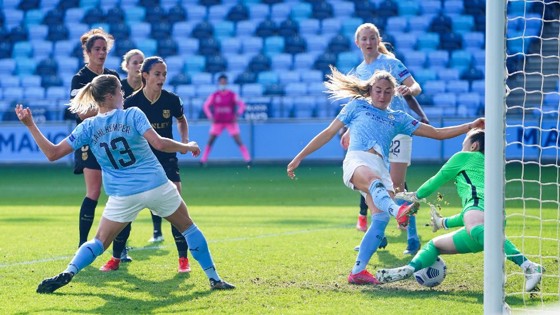 When reflecting on the progress made by Gareth Taylor's side across the campaign, perhaps the biggest statement of intent came on a European front.
Despite bowing out on aggregate, a memorable second leg victory over Barcelona in the Champions League quarter-finals showed we were capable of mixing it with the best on the continent.
The eventual champions were dealt their first defeat of the season in a 2-1 reverse at the Academy Stadium, conceding more than one goal for the first time in 38 matches.
According to Stanway, there are plenty of lessons to take from this season's European journey, and she feels those experiences make City better equipped for a sustained tilt at the crown next season.
"I think it's frustrating the fact that it gets to the second leg, but it's still too late," she reflected on our 3-1 first leg defeat in Monza, Italy.
"The Champions League is over two legs. You can't just become complacent.
"I think we feared the opposition before we even faced them and we need to not be able to do that.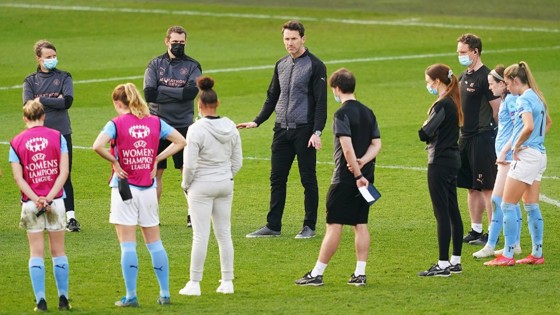 "We need to understand the talent and the workrate and the ability that we have within the squad and focus on ourselves, and we'll get the outcome that's necessary.
"That second leg showcased what we can actually do and what we can achieve going forward."
Georgia Stanway is one of ten City players to be selected for Hege Riise's Team GB squad ahead of this summer's Olympic games in Tokyo, Japan.
Team GB lock horns with Chile in their opening match of the tournament on Wednesday 21 July with kick-off scheduled for 08:30 (UK).