CITY+ subscribers will be able to watch City's first FAWSL home game of the season against Brighton live.
And we've a double-helping of live coverage with the return of what has become a pre-match favourite this weekend.
We are relaunching our popular pre-match entertainment show ahead of Gareth Taylor's side's first home game of the campaign as City take on Brighton in the FA Women's Super League.
City stars Aoife Mannion and Meg Campbell are the guests for Sunday's edition of We're Not Really Here.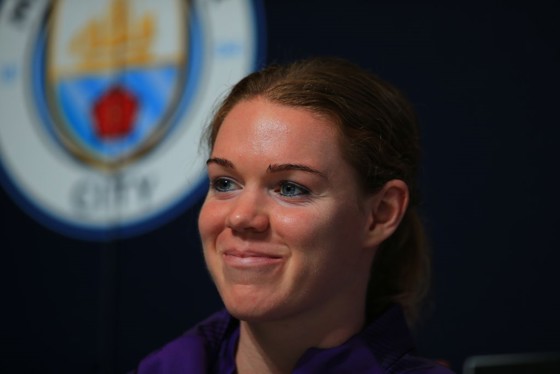 Then the game against Brighton will be streamed live on City+, meaning your pre-match, match and post-match are all catered for in one place.
Cel Spellman and Natalie Paweleck are the hosts and the live pre-match show begins at 13:00 (UK) - one hour before the game kicks-off at the Academy Stadium - and you can tune in via all of our digital platforms.
BUY YOUR WE'RE NOT REALLY HERE T-SHIRT
Mannion and Campbell are both currently side-lined with injury but will lend their fascinating insights to the pre-match banter as well as sharing their thoughts on our new signings and the campaign ahead.
The guests and presenters return at half-time for a summary of the opening 45 minutes and then, five minutes after full-time, our 30-minute post-match show begins with analysis and opinion on the game as well as responding to fans' questions and polls.
Time permitting, we will also hear a player's reaction and Gareth Taylor's thoughts.  
So, if you've not signed up for City+ yet, make sure you do before the match against the Seagulls kicks off,  as well as for a 100 other reasons such as exclusive documentaries like Made in Belgium, Made in Gran Canaria and a heaving archive of great games and goals to sift through.