Tickets and Travel
1
Extra tickets for Brighton v City live screening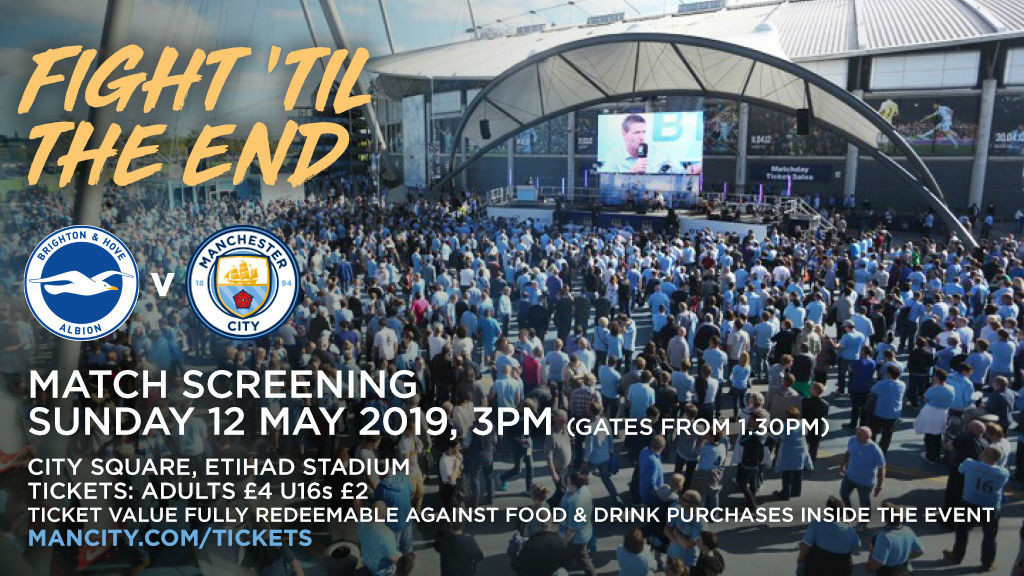 Additional tickets have been made available for the live screening in City Square of Manchester City's title-defining final Premier League clash of the season away at Brighton and Hove Albion on Sunday afternoon
Pep Guardiola's side will travel to the Amex Stadium in the knowledge that a victory will be enough to see us retain our Premier League crown.
Tickets for the game are sold out but City have released a limited number of additional tickets to watch the match at City Square, next to the Etihad Stadium, which are now on sale.
The match kicks-off at 3pm, and admission for Sunday's screening will be by ticket only, with tickets costing £4 and £2 for Under-18s and over 65s.
Fans will also be able to use their ticket to redeem free food and drink on entry.
This event is available to all Cityzens.
Tickets are on sale at mancity.com/tickets