Tickets and Travel
1
Bournemouth v City: Supporter information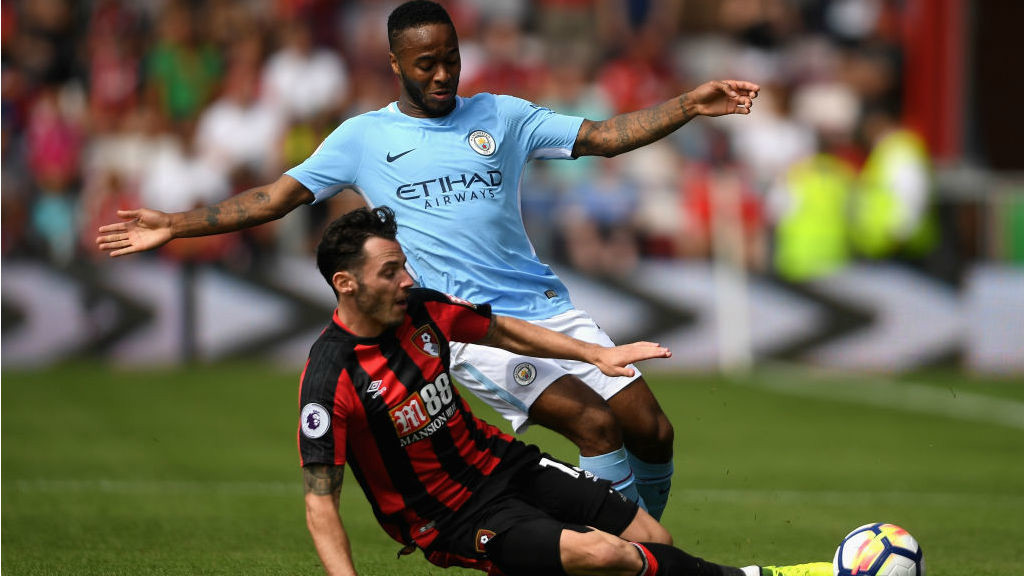 Important service information ahead of our away fixture against AFC Bournemouth, on Saturday 2nd March, 3pm kick-off.
We ask you to arrive early to ensure that there are no delays in entering the Vitality Stadium.
Supporters attending this match are advised not to take any bags unless essential. Bags will be searched, in accordance with visiting supporter stand security procedures, which may cause a delay in entering the stadium.
Travelling to the stadium
For directions to the Vitality Stadium, including address and contact details, please see the visiting supporters guide here.
Supporters are made aware of the A338 roadworks are continuing and can be delaying factor
Free matchday parking is available at Harewood College, which is a 10-minute walk from the Vitality Stadium. Parking is also available at the south of the ground for just £1, however usually reaches capacity around 75 minutes prior to kick-off.
A large majority of trains arrive at Bournemouth Central Train Stations, which is fully accessible and approximately a 25-minute walk to the Stadium. The P2 and P3 Yellow Bus service runs every 20 minutes, where you will depart at Queens Park Hotel stop, a 5-minute walk from the Stadium.
The More Bus X3 runs every 30 minutes and can be picked up at St Swithuns Roundabout, departing at Kings Park Stop. All valid match ticket holders will receive a £1 discount on dayrider tickets.
The nearest station to the Stadium is Pokesdown, which is roughly 1 mile away from the Vitality Stadium. This station is not accessible for wheelchair users. This station is also served by the P2 and P3 Yellow Bus service.
Supporters with a valid match ticket, can receive a 10% discount with Poole Radio Cabs. To book a taxi, please call 01202 37 37 37.
Supporters are advised to always allow extra time to travel on a match day and plan ahead.
Ticket collections
Supporters who have arranged duplicate tickets to be collected at the Vitality Stadium can do so
from all of the ticket windows, which are located between the Main Reception and the Club Superstore. Supporters must provide Photo ID.
Supporters are advised to collect their tickets at least 60-minutes before kick-off to pass through security checks and enter the stadium in time.
Accessibility
Portable hearing loops are situated in the concourse areas, both ticket offices, the superstore and reception.
Visually impaired supporters can order a headset in advance of the game (free of charge) through contacting the ticket office, via phone by calling 0344 5761910 or by e-mailing [email protected]
Located within the East Stand, home and visiting disabled supporters are welcome to meet before the game and enjoy refreshments in the DC Lounge. As well as a TV showing Sky Sports/BT Sport, there is a matchday quiz so supporters can pit their wits against each other and team sheets get delivered approximately half an hour before kick-off.
Official match ticket
The Away Supporters' Area is in the East Stand of the Vitality Stadium.
Supporters are located in Blocks 21-24. Please find the correct turnstile printed on your match day ticket. It is important that aisles are kept clear and supporter do not stand in the hatched areas.
Supporters are advised the below seats are restricted view seats:
• Block 21 – Rows Q (Seats 157-161) and R (Seats 157-166)
• Block 23 – Row R (Seats 210-216)
• Block 21 – Row Q (Seat 156) and Row R (Seat 156) – These seats are severely restricted view
The Club accepts no liability for tickets purchased through unofficial channels.
General
A cash machine is located inside the AFC Bournemouth Superstore. You can pick up a copy of the matchday programme at the Superstore and around the Stadium, priced at £3.50
Make sure you get your Cherries Community Draw tickets in aid of the Cherries Community Fund- not only do you get the chance to win great cash prizes, but, as the proceeds go to support local projects.
Sellers are positioned outside the stadium before the match and tickets are just £1 each.
Supporters can pay by debit/credit card, contactless and Apple Pay all around the ground.
Code of conduct: Respect the badge
If you ever witness crime, vandalism, violence, drugs, the use of smoke bombs and pyrotechnics or abusive behaviour from visiting or home supporters, inside or outside a Stadium, contact a steward as soon as you can and report your concerns.
Manchester City are proud to support the Kick It Out campaign. Download the KIO reporting app here.
The Vitality Stadium has a strict no smoking policy; the use of electronic cigarettes is also prohibited.
Supporters travelling via public transport are asked to be mindful of other passengers travelling and respect the staff on board.
AFC Bournemouth Ticket Office can be contacted on 0344 5761910
Should you require any information from Manchester City Supporter Services our operating hours are Monday to Friday, 9am to 5pm.
We will open at 10am on Thursday and are closed on Weekends/Bank Holidays except where there is a First Team home match. For this fixture, the Supporter Services phone line will be open from 9:00am until 3:15pm.