Tickets and Travel
1
Tottenham v City: Supporter information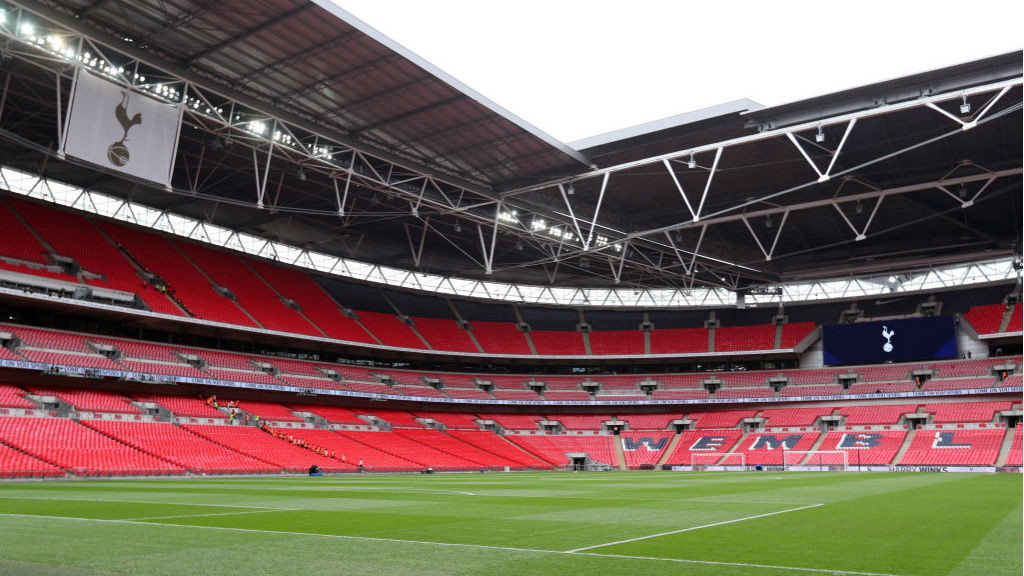 Important service information ahead of our Premier League fixture away to Tottenham Hotspur on Monday 29 October, kick-off 8pm.
We ask you to arrive early to ensure that there are no delays in entering the stadium.
Supporters attending this match are advised not to take any bags unless essential. The maximum size bag that Wembley allow is 30cm x 30cm.
There are no official bag drop facilities at the stadium, though fans can utilise left luggage facilities at Kings Cross or Euston stations. There is a 100% searching process at the stadium, which will remain in place at all times.
• Travelling to the stadium
• Ticket Collections
• Accessibility
• Official Match Ticket
• Away supporter Pub
• General Information
• Code of conduct: Respect the Badge
Travelling to the stadium
For directions to Wembley Stadium, including address and contact details, click here. Supporters travelling via public transport are asked to be mindful of other passengers travelling and respect the staff on board.
Car parking is available in the Yellow car parks (cars or coaches) and can be booked here by selecting the Tottenham Hotspur v Manchester City section.
Any coaches may be redirected to alternative parking facilities as the Pink car park is currently undergoing redevelopment – this will be advised by the Wembley Park operator at the time of booking. Cars are charged at £40 per vehicle and coaches at £90.
Due to weekend's event, some of the car parks and surrounding areas may not be fully accessible.
The closest train stations to Wembley Stadium are:
• Wembley Park Station – served by Metropolitan & Jubilee line
• Wembley Central Station – served by Bakerloo Underground & London Overground
• Wembley Stadium Station – served by Chiltern train line
Supporters are advised to always allow extra time to travel on a match day and plan ahead.
Ticket collections
Supporters collecting tickets can do so with Photo ID from the East Stand Ticket Office open 4 hours prior to kick-off. Supporters are advised to collect their tickets at least 60-minutes before kick-off to pass through security checks and enter the stadium in time.
Accessibility
Wembley Stadium's access information can be found here.
Official match ticket
Supporters are located in Blocks 113-118 with access via Turnstile block C. Turnstiles will open approximately 90 minutes prior to kick-off.
Please find the correct turnstile printed on your match day ticket. It is important that aisles are kept clear and supporter do not stand in the hatched areas.
The Club accepts no liability for tickets purchased through unofficial channels.
Away supporter pub
The local pubs that are designated for visiting fans are the Green Man on Dagmar Avenue and Crystals bar, which is immediately located by the steps up to the visitor's turnstile.
General information
There are an array of facilities at Wembley Stadium including restaurants, food & beverage kiosks and ATM machines.
The Tottenham visiting supporter guide can be found here.
Code of conduct: Respect the badge
If you ever witness crime, vandalism, violence, drugs, the use of smoke bombs and pyrotechnics or abusive behaviour from visiting or home supporters, inside or outside a Stadium, contact a steward as soon as you can and report your concerns.
Manchester City is proud to support the Kick It Out campaign. Download the KIO reporting app today.
Wembley Stadium has a strict no smoking policy; the use of electronic cigarettes is also prohibited.
Tottenham general enquiries can be contacted on 0344 499 5000.
Should you require any information from Manchester City Supporter Services, the phone lines are open Monday to Friday, 9am to 5pm (closed Weekend's and Bank Holidays). For this fixture, the Supporter Services phone line will be open from 9am until 8pm.