Tickets and Travel
1
All home Premier League matches now on sale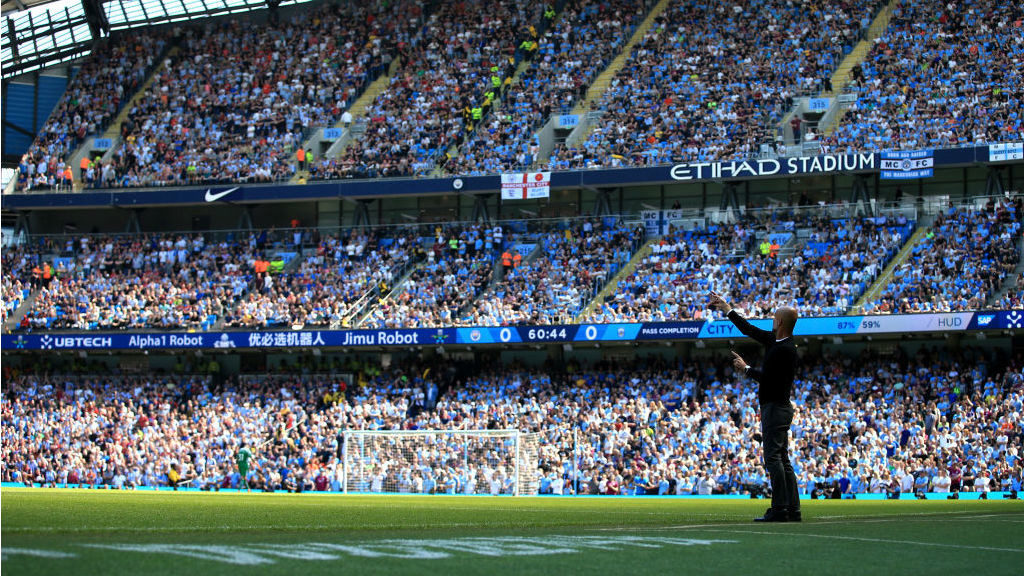 JUST THE TICKET: Cityzens Matchday members can now purchase tickets for 2018/19 Premier League home games
Tickets for all of Manchester City's 2018/19 home Premier League games are now on sale to Cityzens Matchday members.
The fixture list has been released and once again supporters will have the opportunity to plan their season in advance of a ball being kicked.
Cityzens Matchday Members' Priority Window:
From 9am, Monday, July 2, all Cityzens Matchday members can secure their seat for any of the Blues' home league games at the Etihad Stadium. Please note, tickets for the Everton, Liverpool and Manchester United fixtures are only available to Cityzens Matchday members who purchased their membership before Monday 25th June 2018. Supporters can purchase one (1) match ticket during this sales window.
BUY to ensure you don't miss out on the games you want!
General Sale:
All supporters can buy match tickets for all home Premier League games when our general sale window opens from 9am, Monday 23 July. Further match ticket information, sales criteria and any restrictions will be updated on the website in advance of this date.
Tickets should only be purchased direct from the Club or through an authorised seller, find out more here.
Please note: Fixture dates and kick-off times are subject to change at any time during the season.
Keep up to date with the fixture dates here.
Tickets are available online at mancity.com/tickets, by calling +44 (0)161 444 1894 (option 1) and in-person at the Etihad Stadium Ticket Office on the first floor of the City Store.*
The Ticket Office is open Monday to Friday, 9am to 5:30pm. Supporter Services are open Monday to Friday, 9am until 5pm. Both facilities will open at 10am on Thursday and closed Weekends and Bank Holidays. We will be open on the day of all scheduled First Team home fixtures.
All tickets and hospitality are sold subject to availability and are issued subject to Manchester City Football Club Limited's Terms and Conditions of Sale and the stadium's applicable Ground Regulations.
*Booking fees may apply. Phone lines are open 8am to 8pm, seven days a week. £2.50 booking fee per ticket applies for over the phone sales.