Tickets and Travel
1
Disabled fans now able to buy tickets online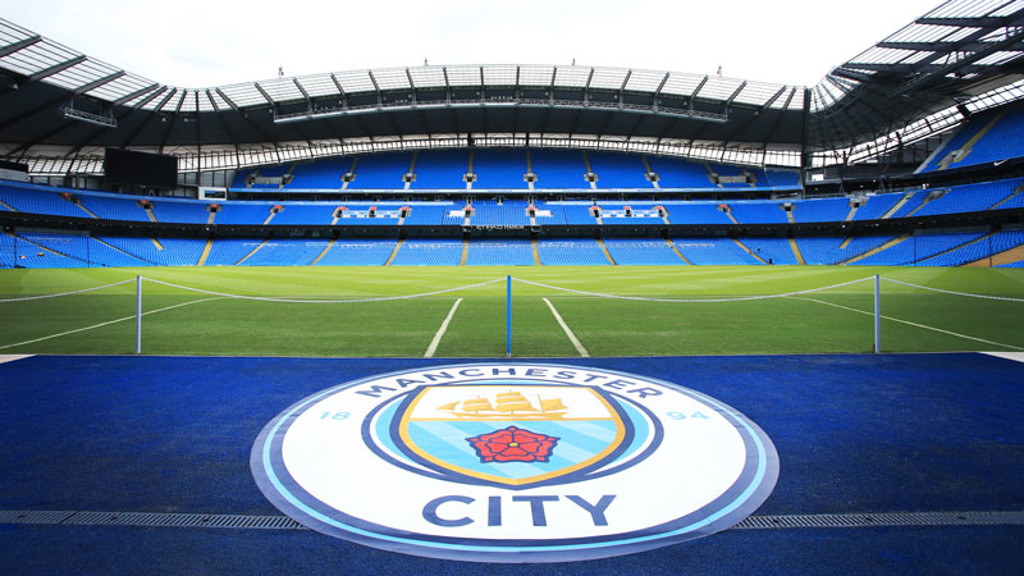 PRIDE OF PLACE: Our new crest ready for the first game of the season.
Manchester City is pleased to announce that disabled supporters are now able to buy tickets for home games online.
Developments to our ticketing site mean, for the first time, disabled tickets are available to purchase at mancity.com/tickets.
The new system offers a more personalised approach to buying home match tickets whilst considering the individual needs and requirements of the supporter.
This includes:
Identified easy access seats

Location of the wheelchair positions

Recommended areas for assistance dogs
In addition to purchasing via telephone and in person at the Etihad Stadium, this online capability enables registered disabled supporters to purchase a home match ticket for themselves and any qualifying free personal assistant, as well as tickets for up to four additional friends and family members.
Demonstrated to the Club's Disabled Supporters Association in November, Secretary Mark Barber commented: "We have had regular dialogue with the Club in relation to providing this facility for disabled supporters, and we are delighted that this has come to fruition."
"Accessibility continues to be a key focus in all aspects of the supporter experience," added Manchester City's Disability Access Officer, Dan Lovesey.
"The development of the ticketing site is another step in ensuring that we provide the best facilities for our disabled supporters."
The online ticketing site is available here.
Once logged in, supporters select the match they wish to attend and select their required seat.
All supporters that have shown the appropriate documentation for the 2017/18 to have access to a free personal assistant ticket will have had the relevant permissions applied to their account.
Any supporter who has not provided the relevant documentation or has any questions in relation to the online facility, should contact the Access Team on +44 (0)161 444 1894 (option 1,1,1) to discuss further.