Tickets and Travel
1
2017/18 Seasoncard relocations available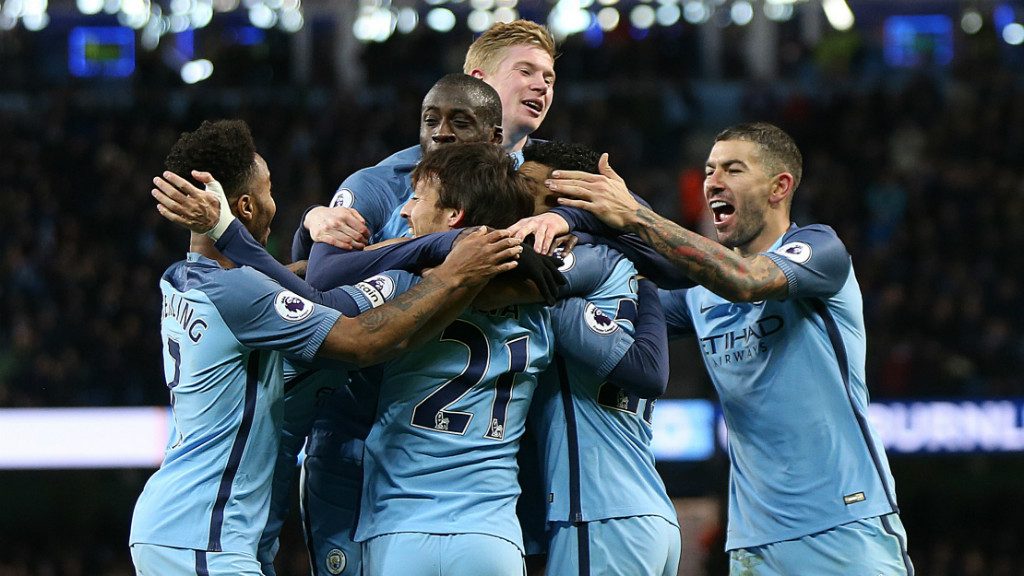 TOGETHER: The team gather to celebrate
We would like to thank Seasoncard holders for renewing their seats for season 2017/18.
Now that the Seasoncard renewals process is over, any supporters who wish to relocate their seats for season 2017/18 can do so now.
Seasoncard relocations will be available from 9am, Monday 5 June until 5pm, Tuesday 6 June.
After this time, any remaining seats may be offered to supporters on the Seasoncard Waiting List.
Once the relocations window has opened, you can relocate via the following ways:
Log in to your online account

here

Click on 'My Account' in the top right of the screen

Choose 'My Season Tickets' on the left hand side of the page

Select a supporter from the ones listed and then click 'Relocate'

Select the Block and then Seat you wish to relocate into by clicking on them and then press 'Add to Basket'

Once in basket, you have the option to add other relocations by returning to step 2 above

When all your seats are selected and displayed in the basket, then click 'Checkout' and follow the instructions, which may including making payment for any increase in price
Disabled supporters who wish to relocate their seat should call the Access Team on +44 (0)161 444 1894 (option 1, option 1, option 1) or visit the Ticket Office to discuss their seating requirements in more detail. Every effort will be made to accommodate requests, subject to availability.
Supporters who would like to relocate to the singing section are reminded that this is located in block 111 and blocks 114-119 in the South Stand.
Please note, supporters may experience longer wait times when calling or visiting the stadium, therefore we would recommend relocating online.
If you do relocate, depending on the price of your new seat being lower or higher in value, you will either be refunded the difference (via ePurse online) or will have to pay the additional cost. Supporters who have signed up to the Direct Debit scheme will have their instalment amounts adjusted accordingly.
Some areas of the Etihad Stadium are already sold out, while others have extremely limited availability.
Sold out areas are:
Colin Bell and East Stand Level 2
Limited availability exists in:
Colin Bell Stand Level 1
East Stand Level 1
Family Stand Level 2
South Stand Level 2 and 3
Reasonable availability exists in all other areas of the Etihad Stadium.
We look forward to welcoming you to the Etihad Stadium for the 2017/18 season.