Tickets and Travel
1
Man City EDS v Chelsea: Ticket Information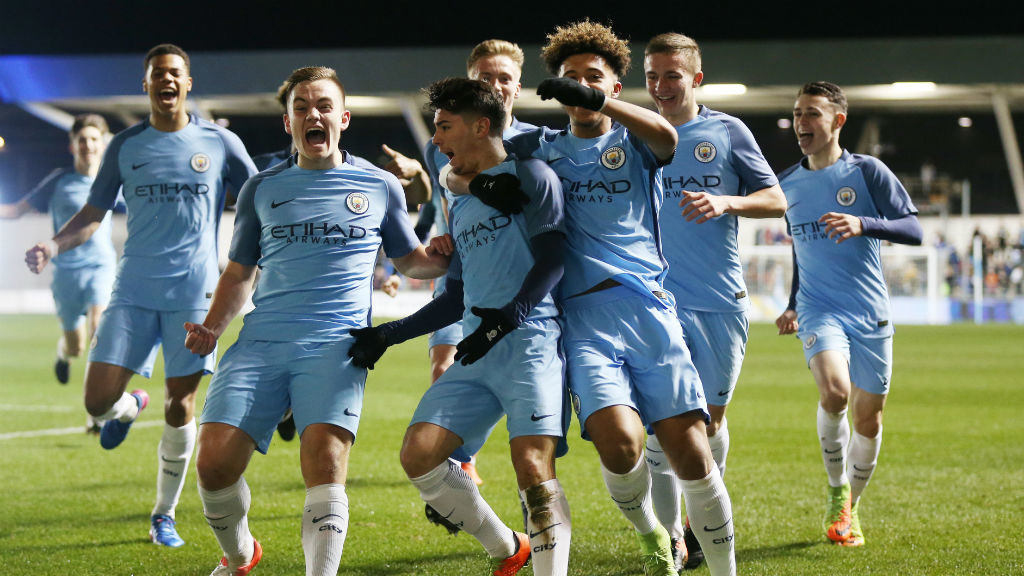 CHELSEA TEST: Come and watch City's best youngsters in action against Chelsea
Manchester City EDS take on Chelsea next month at the Etihad Stadium.
ETIHAD STADIUM – PREMIER LEAUGE 2 – On Sale Now
Manchester City EDS v Chelsea
Friday 11th August, kick off 7:05pm
Tickets for this game are priced from:
Free for all Season Card Holders and Cityzens Match Day Members*
£3 Adult
£1 Concession – Junior (Under 18) and Over 65s
*2017/18 Seasoncard holders, 2017/18 Cityzens Match Day Members and 2017/18 Hospitality Seasonal supporters must claim a ticket in order to attend this event. Claim your ticket today at mancity.com/tickets.
Tickets will be available to claim or purchase online at mancity.com/tickets, and to personal callers at the Ticket Office located on the first floor of the City Store at the Etihad Stadium.
This fixture at the Etihad Stadium will operate an unreserved seating policy; you will be directed to an open stand on the day, where seats are available. The seat information on your confirmation email is for internal use only and should be disregarded. Supporters will access the Etihad Stadium Via Entrance Y at the North End of the stadium.
Disabled supporters are unable to purchase tickets online, call +44 (0)161 444 1894 option 1, option 1, option 1).
All qualifying supporters can purchase 6 tickets under one supporter number.
A Booking Fee may be applicable. Supporters 13 and under cannot enter the Academy Stadium without an Adult (over 18). ID may be requested on the day.
OFFICIAL MATCH TICKET AND DESPATCH
Entry to the Stadium will be granted on the presentation of a valid ticket purchased from the Club.
Superbia, Platinum and Gold Seasoncard holders and Cityzens Match Day Members who claim tickets for this match are advised that their Seasoncard or Cityzens card will be activated. All other supporters who purchase for this match will receive paper ticket in the post within 72 hours of purchase or can use the Print@Home to print their valid matchday ticket.
By selecting to print your tickets at home or at work, its fast and convenient. You don't have to wait for your tickets to arrive in the post and you can print them at any time before the game which means you will not have to queue to collect pre-ordered tickets. Your Print@Home ticket(s) must be printed before you arrive on plain, clean, A4 white paper.
All tickets are sold subject to availability and issued subject to Manchester City Football Club Limited's EDS and Academy Home Match 2017/18 Terms and Conditions and applicable Ground Regulations.
The Ticket Office is open Monday to Saturday 9am to 5:30pm. Supporter Services is open Monday to Saturday, 9am to 5pm. Both facilities will open at 10am on Thursday and are closed on Sunday/Bank Holidays except where there is a First Team home match. For queries, please call +44 (0)161 444 1894 (option 1, option 3). To keep up to date with all the current ticketing information follow official Twitter account, @MANCITYHELP