Tickets and Travel
1
City Family Day returns for Spurs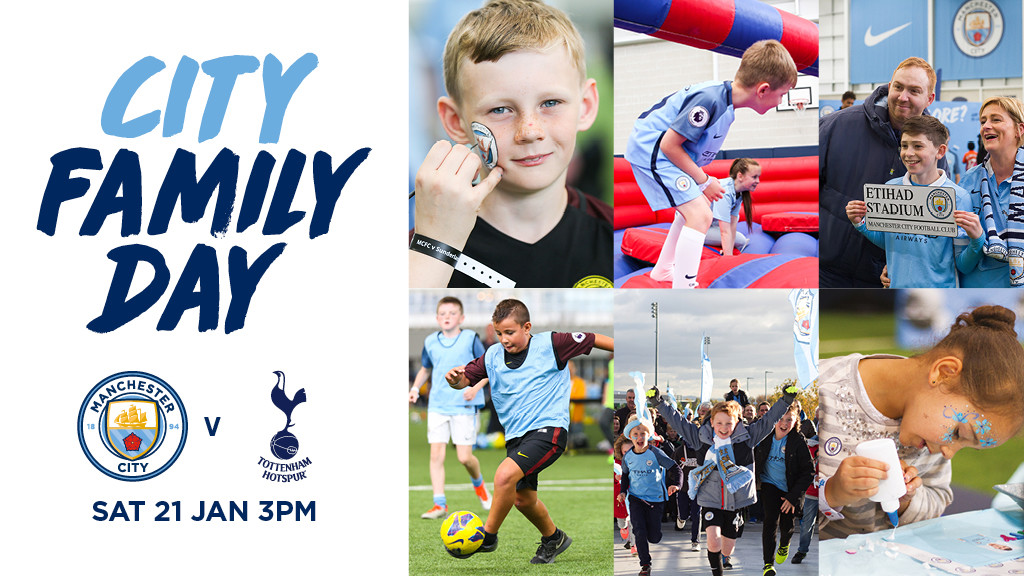 Join us at City Family Day as we throw open the doors of the City Football Academy before Pep Guardiola's side face Tottenham Saturday 21 January.
Free tickets for City Family Day are available now and the pre-match fun begins at 3pm.
New for this season, this exclusive free event provides young fans and their families with the opportunity to visit the state-of-the-art CFA and take part in fun activities for all ages.
Beginning two and a half hours before kick off, City Family Day is a 90 minute event, which takes place on the CFA's indoor pitch before weekend home Premier League matchdays.
Families will receive a special welcome from our women's and youth players and will have the opportunity to:
Learn about the Club's history
Take part in football skill games for all ages
Play on our indoor pitch
Meet our Club mascots
Join a March to the Match before kick-off
Please note: Tickets for each City Family Day event are limited and issued on a first come first served basis. Each supporter can claim up to 4 tickets (2 Adults and 2 U16s).
We look forward to welcoming you to City Family Day throughout the season.