Tickets and Travel
1
Enjoy hospitality at Stoke and Liverpool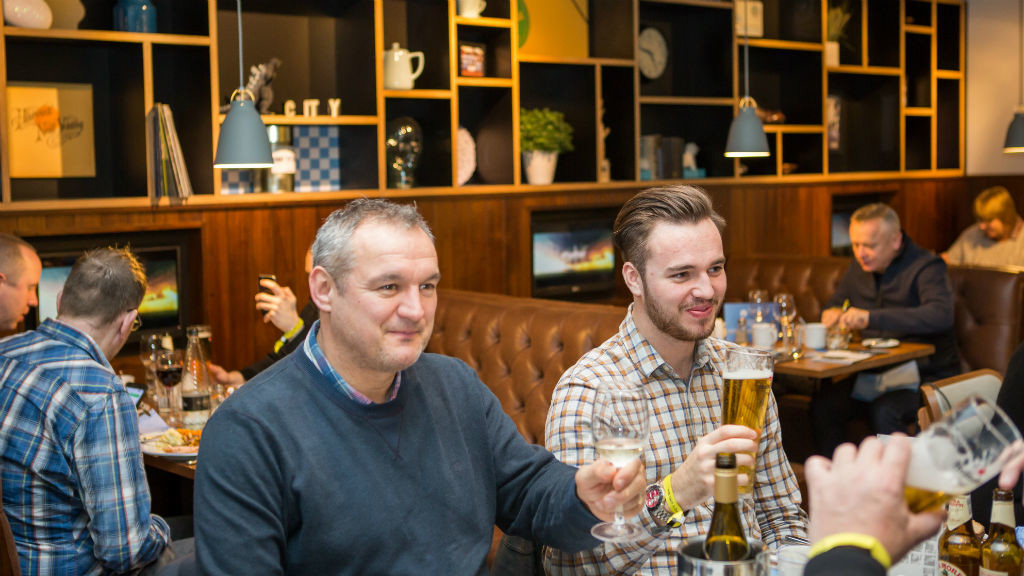 AWARD-WINNING: Hospitality at the Etihad Stadium.
Swansea, Stoke and Liverpool are next up at the Etihad Stadium and you can be there to watch all three as a VIP.
Add a touch of class to your matchday experience, with award-winning hospitality when Manchester City take on Stoke on 11 March and then Jurgen Klopp's Liverpool on Sunday 19 March.
Whether you're entertaining and networking with clients or simply celebrating with friends and family, do it in style and experience one of these games as a VIP.
Watch the game from some of the best seats in the house from the comfort of the Legends restaurant, which pays homage to the greats that have played, managed and lead our Club to where we are today. Children under 12 can also enjoy hospitality for just half price so be sure to bring them along to be a part of the action.
Rub shoulders with former players in the stunning restaurant with sweeping panoramic views of the pitch where new Legends are made and enjoy:
Level 2 executive padded seat in the South Stand
Chefs buffet table dining
Cash bar to purchase drinks
Betting facilities
Free car parking
Free Matchday programme
Access through new South Stand reception
Away seating options available.
Without our Citizens, City just wouldn't be City. This is the place where fans participate with, and alongside, other fans. They meet, share stories, laugh, eat well and drink.
Citizens encourages everyone and judges no one. It is honest, relaxed, welcoming and comfortable. City fans are up there with the best in the world.
They are the lifeblood of our Club and Citizens is their space.
Package includes:
Premium, Level 2 padded seat on the halfway line in the East Stand
Generous and hearty three course carvery meal
Half-time and full-time refreshments
Cash bar to purchase drinks
Exclusive compere entertainment
Orange car parking
Complimentary matchday programme
Betting facilities
Dress code: Smart casual; no sportswear or trainers.
To discuss the perfect package for you, with some great touches on and off the pitch, or what limited seasonal packages are still available, please call 0161 385 2012 or email hospitality@mancity.com
Unique Experiences are a revolution in match day hospitality; designed specifically for guests that want to push the boundaries of modern football into a new stratosphere.
Whether it's getting up close and personal with Sergio Aguero and Manager Pep Guardiola as they step off the team bus, or experiencing the adrenaline of what it's like to walk on to the pitch in front of 55,000 fans at kick-off to present the matchball, some moments are simply unforgettable.
Put your guests at the forefront of your day; combine their passion for football with these once-in-a-lifetime experiences, to leave a truly lasting impression.
Whether it's a backstage pass around the City Football Academy, a fashion and beauty experience, or getting up close and personal with the First Team players, these unforgettable moments are perfect for celebrating and making memories that you and your guests will never forget.
Your once-in-a-lifetime matchday moment is waiting for you.
To discuss the perfect experience for you, call 0161 333 4479, or email:uniqueexperiences@mancity.com