Tickets and Travel
1
Ticket office Christmas opening hours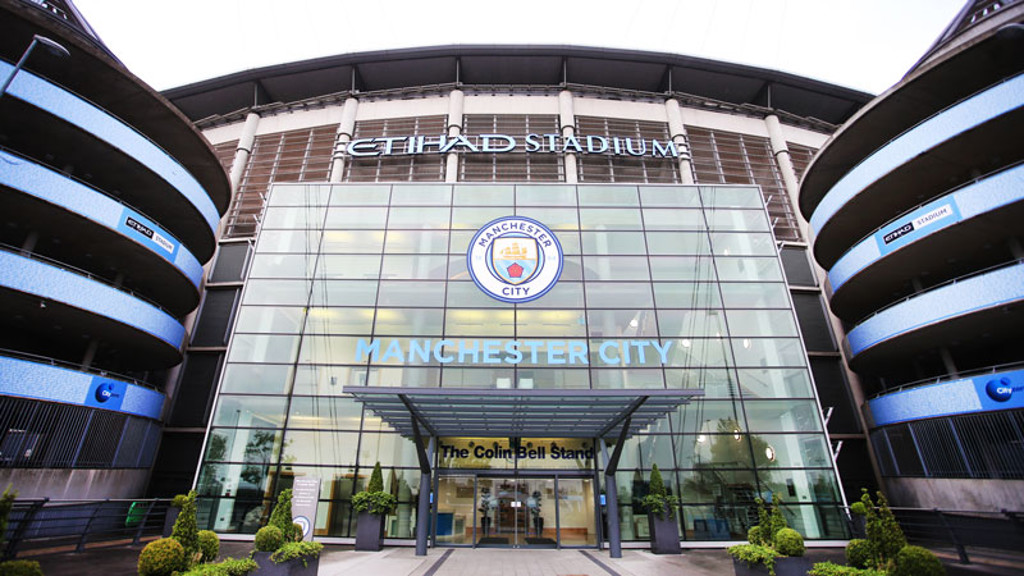 NEW ERA: Ready for the start of the 2016/17 season.
The Ticket Office and Supporter Services opening hours for Christmas and New Year are as follows:
Ticket Office
Supporter Services
Telephone sales*
Saturday 23 December
10am to 3:15pm
24-hour
Sunday 24 December
Closed
12am to 8pm
Monday 25 December
Closed
Tuesday 26 December
Closed
10am to 12pm
Wednesday 27 December
9am to 5:30pm
9am to 8pm**
24-hr
Thursday 28 December
9am to 5:30pm
9am to 5pm
Friday 29 December
9am to 5:30pm
9am to 5pm
Saturday 30 December
Closed
Sunday 31 December
Closed
9am to 12:15pm***
Monday 1 January
Closed
Tuesday 2 January
9am to 8:15pm
Disabled telephone sales will open in line with Supporter Services.
** For Newcastle away queries
*** For Crystal Palace away queries
From Wednesday 3 January, the Ticket Office and Supporter Services will open in line with our standard opening hours.
City Store
The City Store at the Etihad Stadium will be open over Christmas period. For the most up to date opening hours click here. For the online retail Christmas delivery deadlinesclick here.
Match tickets and Cityzens memberships
Tickets are on sale for all remaining Premier League home matches, giving City fans the opportunity to guarantee their seats at any game they want to attend before the end of the season.
Book online today at mancity.com/tickets or call +44 (0)161 444 1894 (option 1). Booking fees may apply.
Keep up to date with the latest ticket and service information via our official service Twitter account@ManCityHelp
All tickets are sold subject to availability and issued subject to Manchester City Football Club Limited's2017/18 Terms and Conditions of Sale and applicable Ground Regulations.
We would like to wish supporters a Merry Christmas and Happy New Year.