Tickets and Travel
1
Next family event set for Crystal Palace game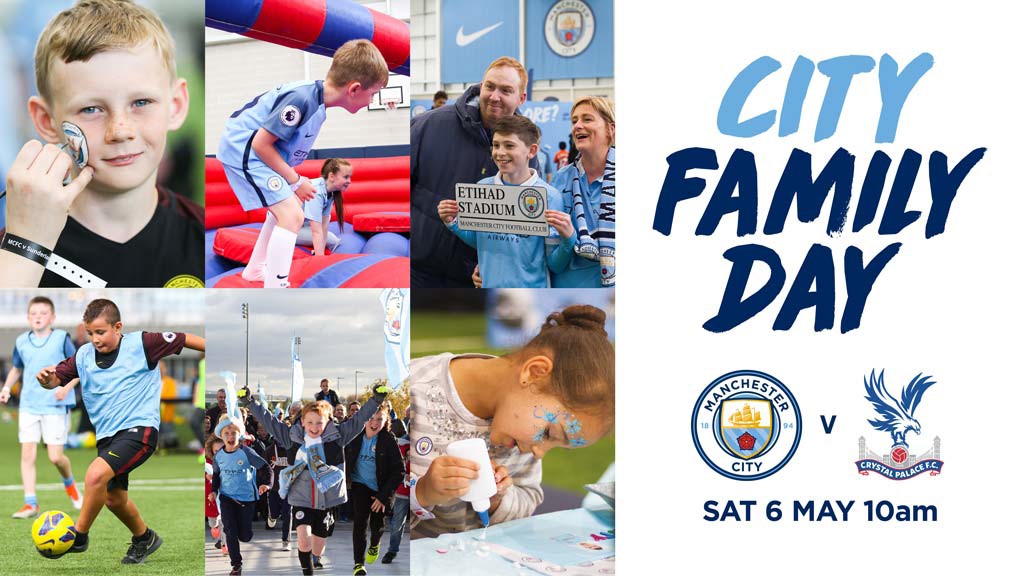 FAMILY FUN: Join us before City take on Palace.
We're throwing open the doors of the City Football Academy before the Crystal Palace game for another of our family fun days.
City Family Day makes its return on Saturday 6 May, with the pre-match entertainment getting underway at 10am and free tickets are available now.
The latest instalment of our family friendly event follows one of our busiest yet, with nearly 1000 parents and kids joining in the fun before the 3-1 win over Hull.
We had a host of activities lined-up before kick-off and it was little Blues Harley Smith and Sam Taylor who were the big winners on the day.
Harley had his dad, Daniel, to thank for securing him a spot as a player escort at the upcoming Manchester derby, after he emerged victorious from our Hungry Hippos inflatable game, while Sam got his hands on an UBTECH Alpha robot after proving his knowledge of all things City in the Family Day quiz.
New for this season, this exclusive free event provides young fans and their families with the opportunity to visit the state-of-the-art CFA and take part in fun activities for all ages.
Beginning two and a half hours before kick off, City Family Day is a 90 minute event, which takes place on the CFA's indoor pitch before weekend home Premier League matchdays.
Families will receive a special welcome from our women's and youth players and will have the opportunity to:
Learn about the Club's history
Take part in football skill games for all ages
Play on our indoor pitch
Meet our Club mascots
Join a March to the Match before kick-off
Please note: Tickets for each City Family Day event are limited and issued on a first come first served basis. Each supporter can claim up to 4 tickets (2 Adults and 2 U16s).
We look forward to welcoming you to City Family Day throughout the season.