Yaya Toure has reflected on the week leading up to City's famous 3-2 final day win over Queen's Park Rangers in 2012, including a special interaction with his neighbour ahead of the match.
Roberto Mancini's men knew three points in our final match of the campaign would be enough to pip Manchester United to the post and clinch a first top flight title in 44 years.
Toure was crucial in setting up that grandstand finish, grabbing a brace in our penultimate game of the season away to Newcastle, in which City ran out 2-0 winners.
Looking back on our famous title triumph a decade later as part of our latest City Studios Documentary, the Ivorian has revealed what the atmosphere was like among the squad ahead of QPR's visit.
He also shed some light on a memorable interaction he had with his neighbour during those preparations.
"We were close to our goal because first of all we were playing at the Etihad, and we knew the stadium would be full," Toure said.
"I remember before I went to training I met one of my neighbours. I never knew she was a City fan, but she sent me a gift, some food and stuff like that close to my door with her name.
"It said: 'Mr. Toure, I am your neighbour and a huge City fan for so long. What you have been doing, I will always remember you.'
"It was a strange atmosphere at training, we were always smiling and happy and were training well, but on the day of the game we felt the pressure
"Collectively we knew we had a better team than them, but we had to be careful."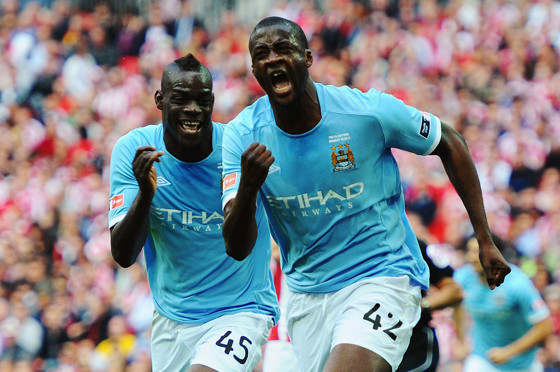 Toure would grab an assist for Pablo Zabaleta's opening strike against QPR, but was forced off before half-time due to injury.
However, the Ivorian's influence across the campaign up to that point cannot be overstated.
Indeed, with a winning goal in the 2011 FA Cup final among several other standout moments during his time at the Club, Toure will always be remembered as one of City's greatest ever players.
But the midfielder insists that the support of the City fans helped him take his game to a new level during his time at the Etihad Stadium.
He said: "After the FA Cup, the crowd were always positive.
"They gave me the care I had wanted for a long time and when I went on the pitch, I was always going to work hard and fight to please them and make them happy.
"Sometimes I'd see fans on the street and they would say: 'wow you're a monster, a beast' and I'd say 'no, you're the beast, you signing about me all the time it gives me that extra strength and belief to carry on'.
"When you have the right people and right support around you, it can push you to do even more than what people expect from you."