Former City boss Robert Mancini always believed Sergio Aguero would become one of the Premier League's greatest strikers.
Mancini celebrated three years as the Italy manager this month and the Azzurri have lost just twice in 30 games under his tenure.
He was also in the hot-seat when City ended a 35-year wait for silverware by winning the FA Cup in 2011 and then won a first top flight title in 44 years the year after.
He had admired Aguero while he played for Atletico Madrid, so when the 23 year-old became available, he knew the Club had to move quickly.
"I remember I wanted him to come to City but at that moment I think he was very close to joining Juventus, so I did everything I could to I was sure he came to us because he had the potential to become one of the best strikers in the Premier League," said Mancini.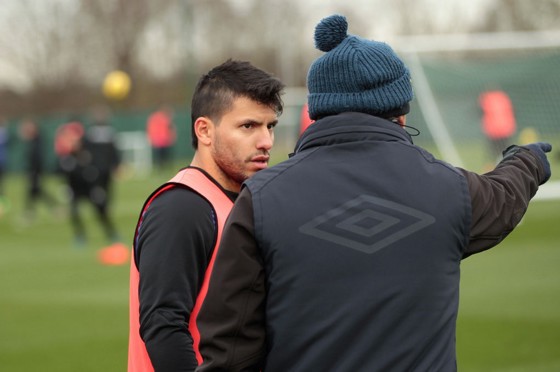 "Atletico Madrid were willing to sell him and I knew we still had a very good chance to bring him to Manchester.
"I thought he would be a fantastic player for Manchester City and for our supporters and fortunately, Khaldoon agreed with me about signing him.
"At the early training sessions I could see his movement in the box was fantastic and his technique and quality was top class, plus he was very fast.
CITY+ | Watch exclusive documentaries and features
"For me, he was one of the best in the world and I was very happy to have him."
Mancini says it was just as important that Sergio's personality and temperament was spot -on and in that respect, he couldn't have been happier with his new arrival.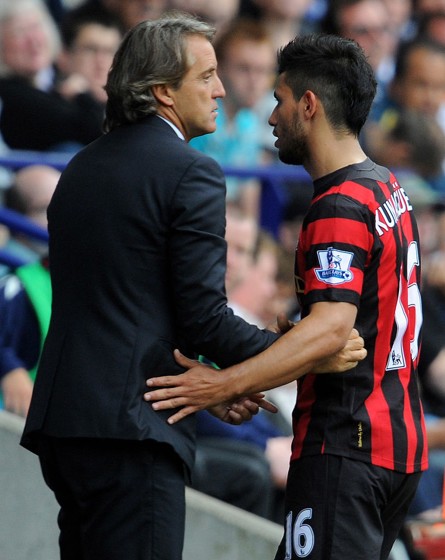 "We were sure he was very special because first and foremost he was a great guy and that is important when you make the decision to buy a player," he said.
"Everything about him was exactly the way we wanted.
"We thought Carlos and Sergio would be an incredible strike force for us and we also had Edin and later Mario, so we had four top class strikers at City at the same time."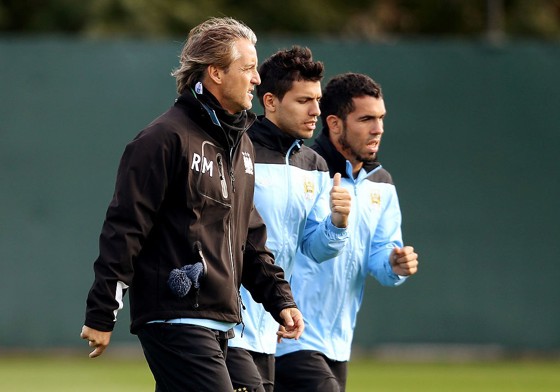 Of course, City snatched victory from the jaws of defeat against QPR to win the title in 2012.
But the question is, did the Italian boss ever consider taking Aguero off that fateful day?
"No, never," he said.
"Sergio is a player who can do anything and can change a game in a split second, so when we played QPR, we were really sure that he could change the game, even in added time we still believed because anywhere close to the goal, he was capable of anything.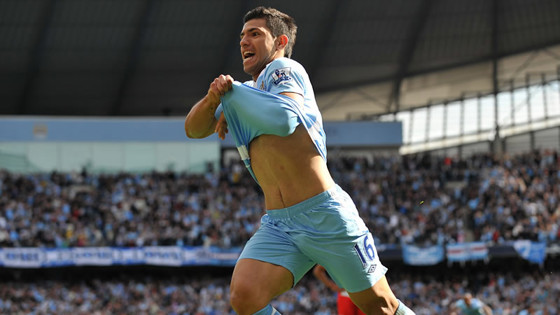 "I admit my feeling was different when we went 2-1 down to QPR because it was a crazy goal and impossible for us to concede.
"But I was sure we could still do it, even with a couple of minutes remaining - but inside, it was very difficult for me in that moment!
"That the City supporters could see Sergio score so many goals for 10 years makes me very happy.
"That he is the Club's record goal-scorer makes me very proud and happy for Sergio.
"I'm sure he will make a good decision about his future - I would love to see him in Serie A because he will continue to score goals for many years.
"If he can end his time with City as a Champions League winner it would be perfect because I think City have a very good chance to win it and he deserves it.
"City are one of the best teams in the world right now and I hope for Sergio and the fans that they can win it."