Raheem Sterling has been awarded an MBE for services to Racial Equality in Sport in the Queen's Birthday Honours list.
The City forward, currently with the England squad ahead of the Euro 2020 tournament, has worked tirelessly to highlight racial inequality in sport and support the Black Lives Matter movement.
Subscribe to the Man City Podcast! 
Sterling has become a powerful voice in sport and a leading light for such initiatives as the United Nations' #FightRacism campaign and has launched his own foundation aimed at helping disadvantaged young people.
Raheem said: "Receiving this honour is a fantastic feeling – I know it's something my family and friends will be truly proud of.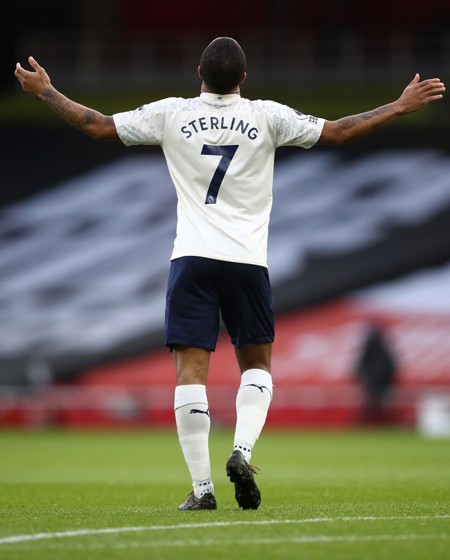 "It's a lovely achievement, not only for me, but my family and friends, too. – my motivation regarding racial equality is trying to get the general public and people as a whole to understand the difficulties that certain diverse backgrounds face and just try to create an environment where everyone are equals because at the end of the day we all are.
"That's been my motive from day one and I can slowly see  progression and we are making a step in the right direction.
"If you want to make a change, it has to start from within. I've launched my foundation with the idea of giving back to  kids from less privileged areas and give them something else as a motivation.
"It's something that I'm really excited to work on because I can relate to it and I will give 100 per cent.
"If I can help to change one or two lives then I've done a massive thing there. If you want to make change then it has to start from yourself.
"I feel we are making a step in the right direction but there is a lot more hard work to do."
Everybody at Manchester City Football Club would like to congratulate Raheem for this most deserved honour.
Proud of you, Raheem! 👏 https://t.co/DnsaylNwKk

— Manchester City (@ManCity) June 11, 2021