Pep Guardiola will celebrate his 300th game in charge of City in September, becoming only the fifth manager in our history to reach the milestone.
With 295 matches to date, our first Champions League match of the new campaign – against opposition yet to be decided – will mark Pep's triple century.
SHOP | CHECK OUT OUR PRE-MATCH WARMUP RANGE
Only Ernest Mangnall, Wilf Wild, Les McDowall and Joe Mercer have managed more City games, though none in less time (five years) and none of those previous Club greats can match Pep's trophy haul (10) or his win percentage.
Currently standing at 72.88%, Pep's win ratio is exactly 13% higher than Manuel Pellegrini's and 13.76 more than Roberto Mancini.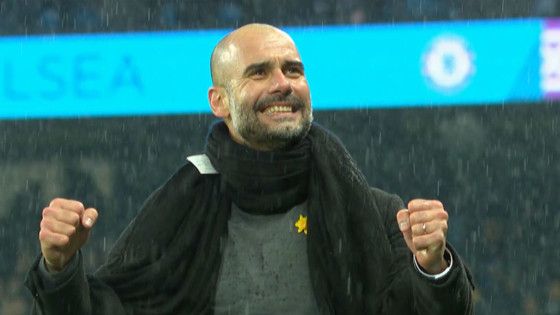 Only Sam Cowan, who managed the Blues for 30 games in the Second Division in 1946/47 comes close with 66.67%.
And only McDowall's City scored more goals – 1,049 than Pep's 714 – though McDowall 's sides had 297 more games to achieve that tally.
Pep's City score an average 2.42 goals per game – roughly five every couple of matches.
Here's a breakdown of the Catalan's mesmerising stats in each competition to date…
Premier League win ratio: 73.7%
Basically, for every 100 Premier League games managed by Pep, City win 74.
He has overseen 190 league matches to date, winning 140, drawing 23 and losing just 27 (about once every seven games).
We've scored 466 goals in those games, conceding 156.
Champions League win ratio: 66%
Under Pep, we've played 50 Champions League matches, winning 33 of them and drawing seven.
The 10 defeats suffered include last May's Champions League final.
City have scored 114 goals so far under Pep's reign, conceding just 50.
Add the two Champions League qualifying matches  against Steaua Bucharest and those figures are even more impressive with City winning both games with an aggregate of 6-0.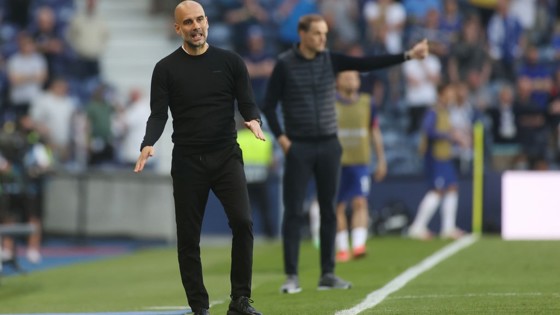 FA Cup win ratio: 80%
Despite winning the FA Cup just the once under Pep, it is the competition he enjoys his highest win ratio.
Of the 25 matches played, we've won 20 – including the 6-0 2019 FA Cup final win over Watford – drawn once and lost four times, three of which were at the semi-final stage.
We have scored 70 goals and conceded just 14 in the competition with Pep as boss.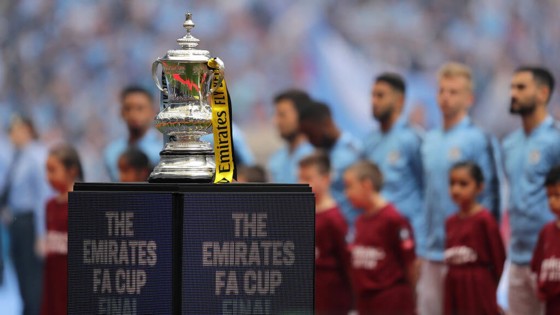 Carabao Cup win ratio: 76%
Official statisticians Opta count City's win ratio in the Carabao Cup as 76%, but that is because penalty shoot-outs are counted as draws.
As all four shoot-outs ended in City wins, the true ratio is 92%, with 23 victories overall from 25 games.
Only Manchester United have ever beaten a Pep Guardiola side in the Carabao Cup – twice – in his time as City boss and the goals scored are 55, with 15 conceded.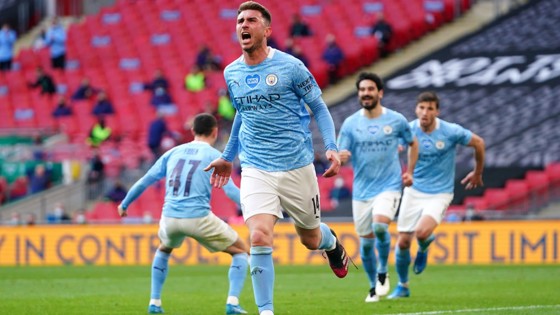 Community Shield win ratio: 33%
Again, penalty shootouts are classed as draw so even though we beat Liverpool in 2018, it is listed as a tied game by Opta.
Our weekend loss to Leicester means the Opta stats are 33%
 A truer figure would be 66%, with two wins from three games.
Overall, Pep's figures at City are slightly higher than when he was Barcelona boss (72.47%) - though this includes those penalty shoot-out victories as draws -and slightly lower than his time at Bayern Munich (75.16%).
Hugely impressive stuff!