Pep Guardiola has a decade of history of managing sides against Arsenal - with impressive stats.
Prior to arriving at City, he had overseen eight matches against the Gunners, with four meetings coming while he was Barcelona boss and four while he was at Bayern Munich.
All eight matches were in the Champions League, though none were beyond the quarter-final stage.
In each quartet of games, his teams won two, drew one and lost one, making his overall pre-City record eight games, four wins, two draws and two losses.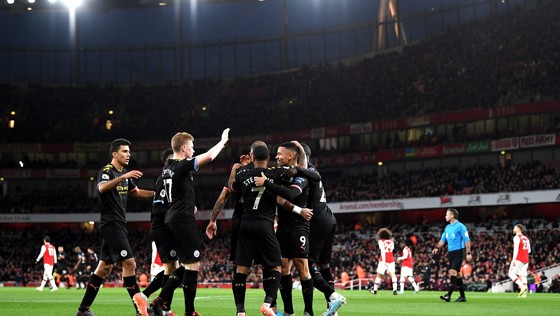 When it comes to Premier League meetings, his record against the Gunners to date is near-perfect.
Of the eight league meetings Pep has had while manager of City, he has won seven, drawn one and lost none with a goal aggregate of 21-5.
It is, in fact, one of his best records against any club.
His first meeting as City boss was in December 2016, when second-half goals from Leroy Sane and Raheem Sterling cancelled out Theo Walcott's fifth minute opener.
The return at the Emirates later that season was a 2-2 draw, with Sane and Sergio Aguero on target for City, but twice the Gunners fought back to level.
In November 2017, City eased to a 3-1 win at the Etihad, with Kevin De Bruyne, Aguero and Gabriel Jesus all on target for the Premier League leaders.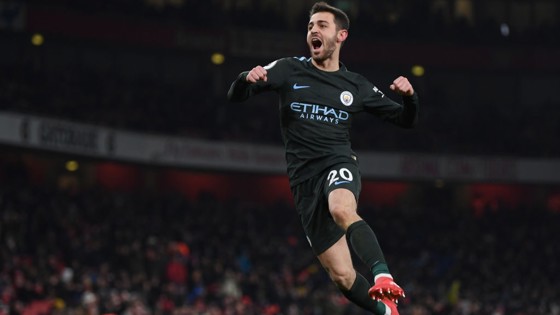 In February 2018, a blistering City performance blew the Gunners away with Bernardo, David Silva and Sane giving City a 3-0 lead with just 33 minutes played of a game that would have no further scoring.
In August later that year, City opened the 2018/19 campaign with an impressive 2-0 win at the Emirates Stadium thanks to a goal in each half from Raheem Sterling and Bernardo.
The return in February 2019 saw Aguero open the scoring in the first minute and go on to complete his hat-trick in a comprehensive 3-0 win for the defending Premier League champions.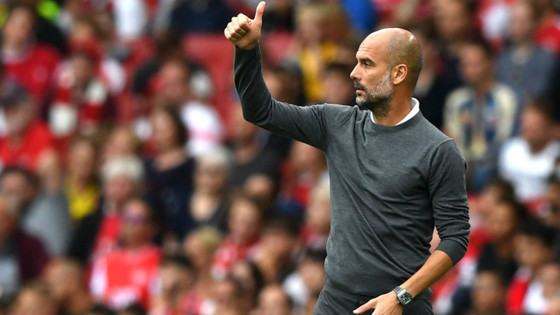 Last season saw little improve for the Gunners.
City again pummelled the North Londoners with a first-half display that – just as had happened in 2018 – blew the hosts away with a mixture of scintillating football and devastating finishing.
Kevin De Bruyne put City on the way after just two minutes with Sterling doubling the advantage on 15 minutes. De Bruyne's second five minutes before the break completed a 3-0 victory.
The last league meeting was, of course, another comfortable win for City and, historically, our first match after the restart last June.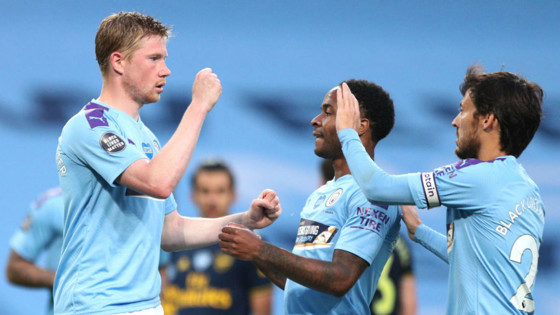 That was the first time Pep had come up against his close friend and former coach Mikel Arteta and it was City who triumphed yet again, with Sterling, De Bruyne and Phil Foden scoring in yet another 3-0 victory.
In cup competitions, however, Pep hasn't had it all his own way.
CITY+ | SIGN UP TO ACCESS EXCLUSIVE CONTENT
In his first season at the Etihad, the Gunners beat City 2-1 in extra time in the FA Cup semi-final at Wembley.
And though City gained revenge less than a year later by winning the Carabao Cup against Arsenal at Wembley – Silva, Vincent Kompany and Aguero the scorers in a 3-0 win – as recently as last July, the Gunners ended City's hopes of defending the FA Cup with a 2-0 win in the semi-final win at Wembley.
Pep's complete managerial record against Arsenal, for all clubs, reads:
Played: 19
Won:12
Drawn: 3
Lost: 4
Goals for: 47
Goals against: 19