Pep Guardiola says Ferran Torres is more than capable of playing as City's central striker this season.
The 21 year-old scored twice and made another as the champions beat Arsenal 5-0.
He's now scored 15 goals in 40 matches for City and Pep believes he is only going to get better.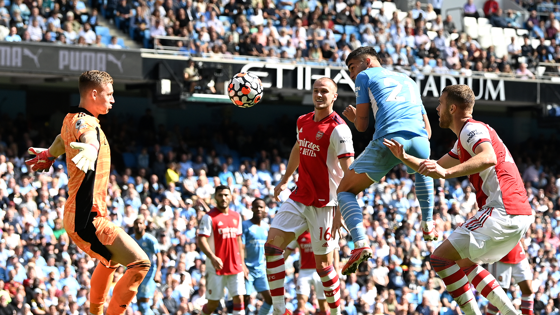 "Last season Ferran played exceptionally well as we saw in terms of his numbers - goals and assists," said the boss.
"In this position he makes a movement like the best strikers in behind, moving incredibly well.
"His movement is similar to Jamie Vardy.
"He is very young. Manchester City did a great job buying him for a great price.
"He is a good finisher and had a goal was disallowed last week, when the finish was perfect.
"I'm very pleased with his movements, work ethic, and he has learned many things as we saw today - we are pleased on many, many levels..
"We have a fantastic squad. Thank you to the scouting department from day one for the players they have given me.
"We found a goal without deserving it and after we went 2-0 up, they had a player sent off and the game was different.
"It was lovely day and amazing atmosphere an when we have 11 and they have 10, it's easier for us, tough for the opposition.
"We played just three games and the last two games you cannot imagine how important Riyad and Raheem are.
"We've had only two weeks to prepare. We need everyone because we now start the real season and everyone will be so important.
"Those that are good will have more chances to play."