Trevor Sinclair believes Kevin De Bruyne is as influential for Manchester City when he doesn't have the ball as he is in possession.
The Belgian marked his 50th Champions League appearance for the Club with the only goal in our gutsy 1-0 quarter-final first leg win over Atletico Madrid.
It brings the midfielder's tally to six goals and five assists in his last 12 knockout matches, once again demonstrating his importance on the big stage.
But former City wide man and Matchday Live guest Trevor Sinclair pointed out that De Bruyne's defensive work rate is just as vital in setting the tone for Guardiola's men.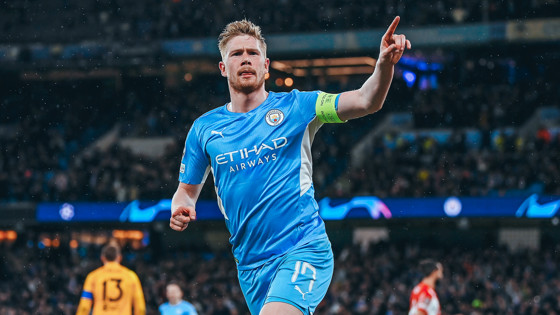 "Atletico can be an aggressive team to play against, but I think we are (as well)," Sinclair explained.
"Kevin De Bruyne is almost the catalyst for the rest of the lads to slightly change tact and start getting physical with teams.
"He was superb on the night out of possession and in possession, De Bruyne is the catalyst.
"When he starts going aggressively to win the ball back, everyone goes behind him because you can imagine if he goes to press but someone else doesn't, they'll get a dressing down, the manager doesn't have to do anything.
"He leads that group of players, and you can see that he really wants to win this tournament."
Fellow Matchday Live guest Shaun Wright-Phillips agreed with Sinclair's assessment of the Belgian, pinpointing De Bruyne's incredible vision as one of his key assets.
"He's that one guy who might not even be playing well but if you make that run, he will still try and make that pass.
"For players like me and Trevor, sometimes we had to call for the ball but if you play with KDB you don't have to.
"As long as you're onside, the chances are he's seen it with one of his eight eyes, and he'll find a way to get it to you. It's fantastic for the attackers."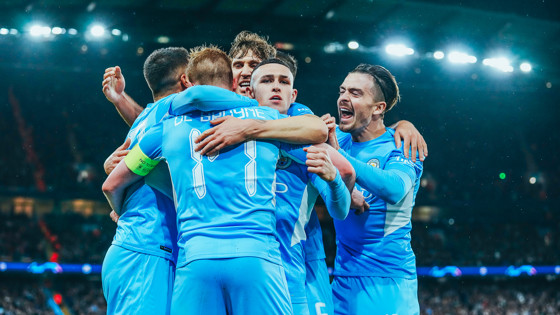 De Bruyne's decisive contribution proved the difference for City, who were eventually able to break down the stubborn resistance of a well-drilled Atletico defence.
It means Guardiola's men take a one goal lead into to next week's second leg in Madrid.
But former City goalkeeper David James - who was also part of Tuesday's Matchday Live coverage – insists the slender advantage isn't cause for concern.
Instead, the ex-England international explained that a convincing display from City doesn't always have to translate into an emphatic score line.
"At 1-0, Atletico are still more than in this game," James admitted.
"But I always go back to the Chelsea games when we beat them 1-0, they were the best performances this season.
"1-0 is enough, you don't have to score five or six in a knockout game of the Champions League to be champions.
"What we saw against Atletico Madrid was a dominant performance."