From the moment the 2020/21 campaign began, Pep Guardiola spoke of how he would rotate his team around to meet the demanding schedule ahead.
To be able to fight for four different trophies and never field a so-called 'weakened team' needs meticulous planning, logic and occasionally making difficult choices.
The City boss reiterated that the whole squad would be needed in the months ahead and that everyone had a part to play.
Innovation, invention and a blueprint was needed to map out the nine months of hard work that lay ahead.
"We need everyone," Guardiola said. "Having a game every three days with travel, I'm going to have to rotate the team."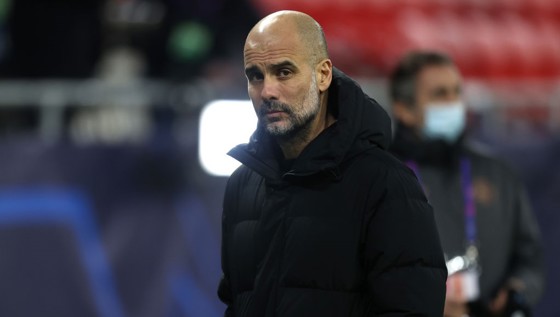 Rotation can be a risky business if it isn't done well.  Damaging, even.
A team's momentum can be disrupted, players can become frustrated and the tenor and rhythm that is so important to any successful side can become disjointed.
Yet, none of that has happened to City.
The rotation has been managed so smoothly, that Guardiola's squad seamlessly fill the 11 available starting positions as though the personnel never changes.
CITY+ | WATCH FULL-MATCH REPLAYS OF EVERY CITY GAME
Guardiola can honestly claim to have at least two players of equal ability for each position and so ensure that he can rest squad members as and when needed without affecting the strength of his starting XI.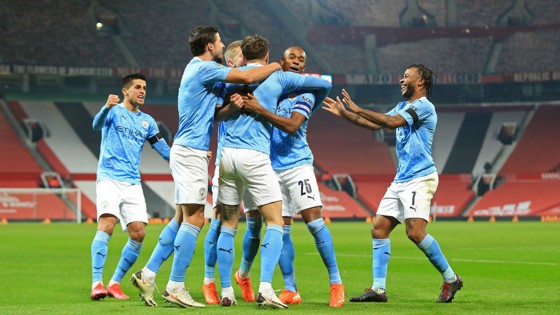 And there are also the many benefits of having players who can play a multitude or roles and allow even greater options during matches.
Enter Joao Cancelo – perhaps the first player to be labelled 'a false left-back'. Not bad considering he is, by trade, a right-back.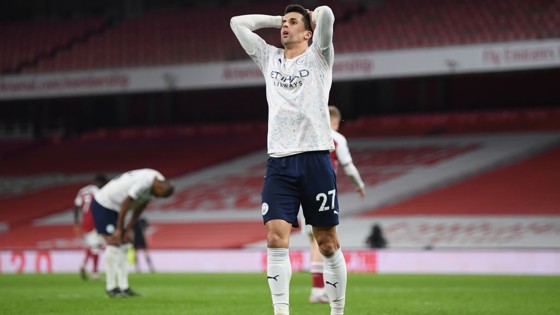 Cancelo has brought another dimension to City's ever evolving formation, as his 1948 Premier League minutes suggest.
Drifting into pockets of space, the Portuguese almost seems to have a free role – unlikely as that is - but he is not alone.
Oleksandr Zinchenko (1081 mins) – converted from an attacking midfielder to a steady and neat left-back, has, of course, become a crucial component of how we play and he too is comfortable drifting into the middle to bolster options going forward.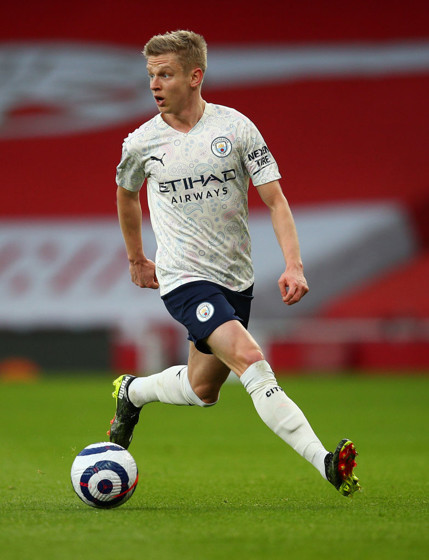 The Ukrainian's stature has gown as the season has progressed.
Kyle Walker (1586) cleverly moves along the right side of the pitch, adjusting more centrally if needed and often playing the role of a right winger.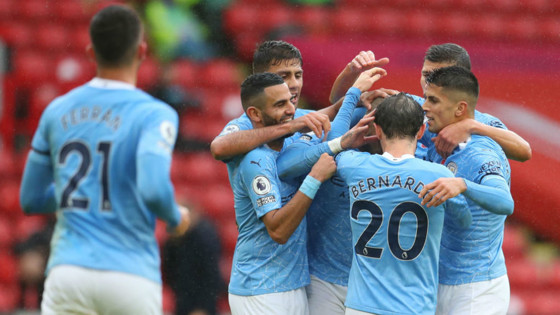 Ilkay Gundogan's stellar campaign has included stints as a holding midfielder, creative midfielder and what can only be described as the oft mentioned 'false 9'.
The rotation policy, as well as injuries and varying formations have seen the German score 12 Premier League goals this term as he has been given more freedom to get in and around the opposition's box.
He has 1743 Premier League minutes to date.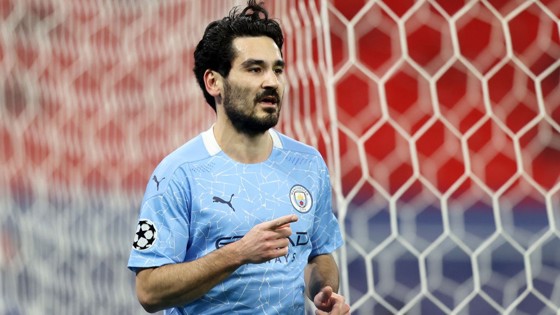 Phil Foden (1339) is another example of the flexibility available to the manager, playing on the left or right wing when needed, through the middle when required or even as a deep lying forward.
He has featured in 22 league games so far – 37 in all competitions – and his exciting talent has been managed superbly.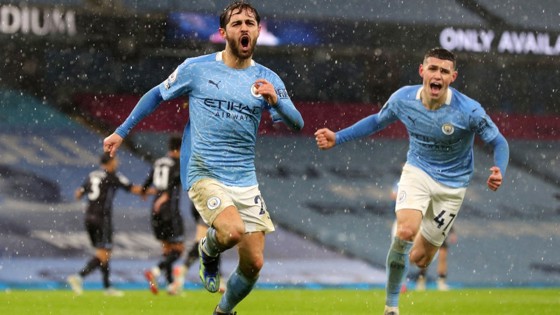 Always hungry and full of vim and vigour, other managers might have been tempted to throw the youngster in and play him continually, risking fatigue and burnout in the process.
Foden never looks tired or jaded – and this can only be apportioned to the way he is utilised to great effect.
Kevin De Bruyne (1823) has occasionally filled the striker's void when Gabriel Jesus or Sergio Aguero have been unavailable or rested, to great effect.
Our influential playmaker has had a couple of knocks that have reduced his overall playing time, but he is enjoying yet another wonderful campaign.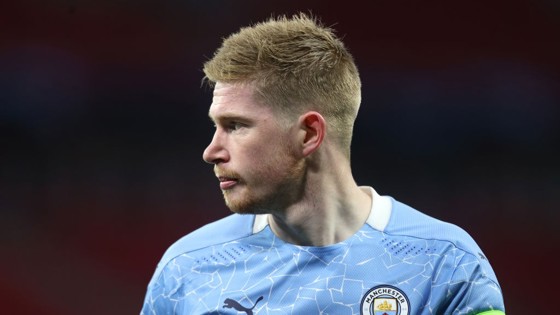 Raheem Sterling, Bernardo (1724) and Riyad Mahrez (1631) can comfortably interchange along the front line - and regularly do - and when Jesus or Aguero do start, they work hard to track back, press, and stay as fluid as possible.
Jesus plays with his heart and soul and in Sergio's absence, has worked tirelessly for the team.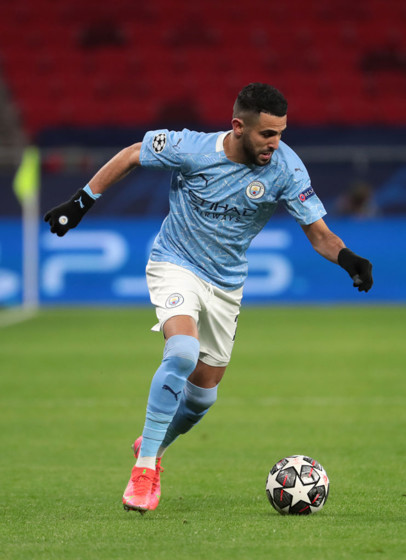 Aguero's desperately unlucky campaign means he too has a fraction of the game time he would otherwise have had, and he will also be hoping to end the season with a flourish – and goals.
He has been City's talisman for so long, he remains integral to the team.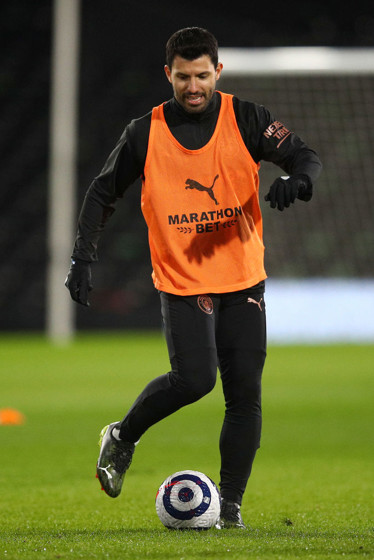 Bernardo's energy, work rate and effervescence make him difficult to leave out, and the same could be said of Mahrez who is perhaps having his best season yet with the Club.
Sterling hasn't hit the goal-scoring heights of previous seasons – yet – but his nine goals and five assists don't tell the whole story of yet another solid contribution from the England forward.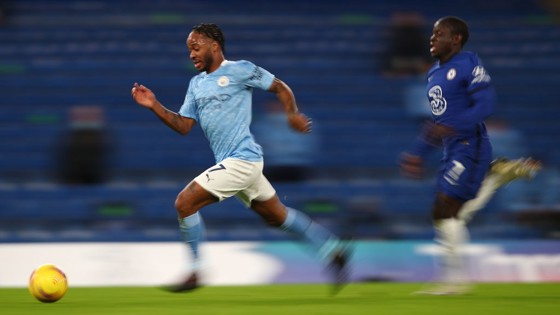 And is there a team in world football who wouldn't want the option of having Rodrigo or Fernandinho anchor their midfield?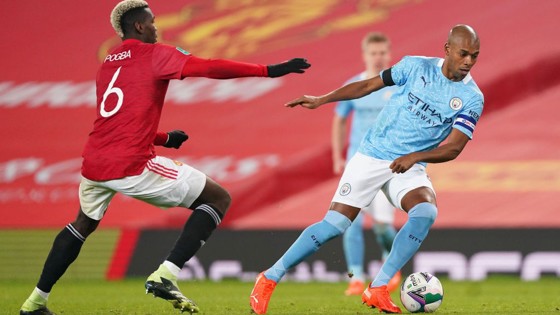 Rodrigo's age has meant he has played the majority of minutes in this most specialised role (2173), but whenever skipper Fernandinho has played instead, he has been exceptional.
His 812 minutes maybe fewer than any previous campaign, but at 35, Pep is keeping the Brazilian fresh and rested for when he is needed – and the results have been outstanding.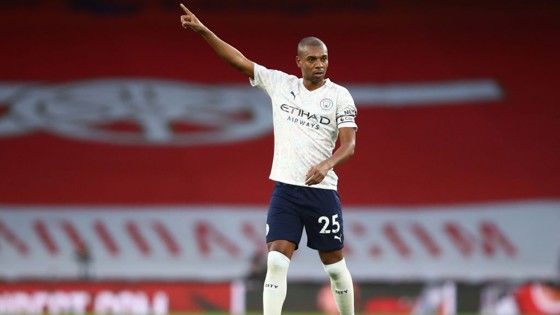 And then there is the conundrum of arguably the choice of three of the best central defenders in world football at this time, to solve.
Just how can you pick two of Ruben Dias, Aymeric Laporte and John Stones?
Laporte's injury problems mean that his 1028 minutes played is lower than it might have been, but that gave an opportunity for Stones to rediscover the sort of form that made him England's most complete central defender a couple of years back.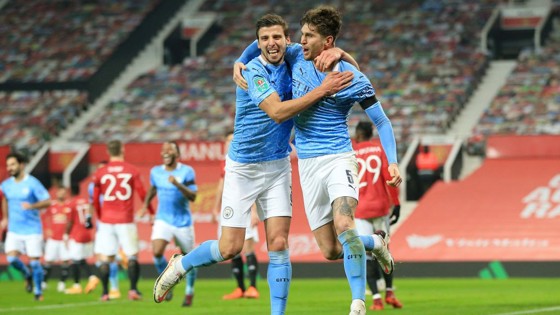 Stones has clocked up 1620 minutes in the Premier League this season, won his England place back and generally been superb… but one player Pep has been reluctant to rotate more than most (other than Ederson), is Ruben Dias.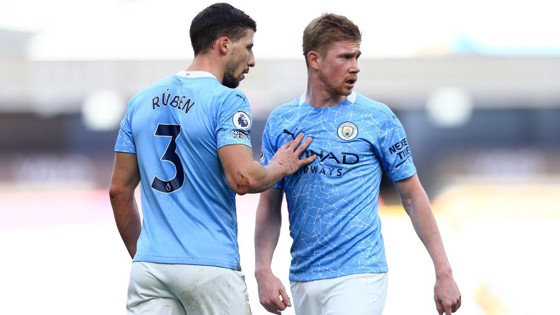 His seamless transition from playing football in the Primeira Liga to the Premier League has been remarkable and his 2395 league minutes tell their own story.
Commanding yet understated, effective but unfussy, Dias has to be the Premier League signing of the season.
Dias, Laporte and Stones have all contributed with goals to add to their numerous clean sheets and all are strong in the air and on the deck, can ping cross-field passes to feet and enjoy bringing the ball out from defence into heart of the opposition's territory.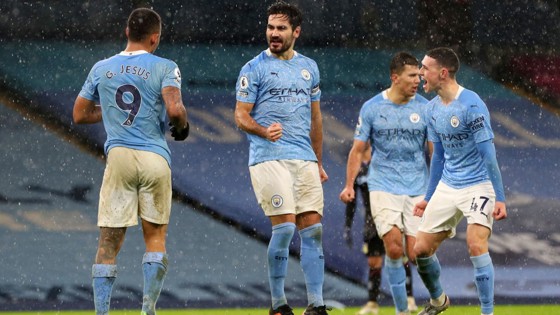 They have been the foundation for the season City have enjoyed so far.
Some 15 players have played more than 1000 minutes, which equates to around 11 Premier League matches.
Only four have clocked up more than 2000 minutes which is approximately 22 full Premier League appearances - and City have played 30 games so far in the league.
Ederson (2610 minutes) has missed just one match this campaign and leads the minutes played list for City.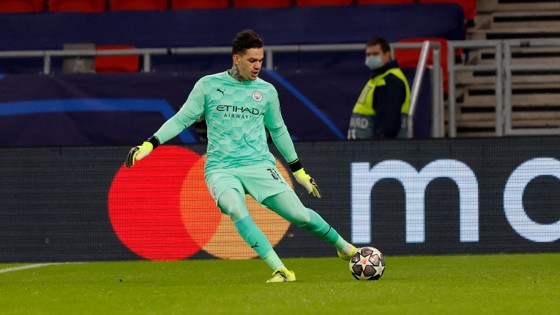 Dias and Rodrigo are next with Sterling the most used forward with 2060 minutes on the pitch.
Ferran Torres has played 922 minutes to date, while Benjamin Mendy has also contributed with 605, but had the double challenge of Cancelo and Zinchenko competing for the left-back berth.
Nathan Ake's first season in sky blue has been hampered by a muscular injury that has restricted him to 469 minutes so far, but the fit-again Dutch star will look to maybe double that in the eight league games that remain.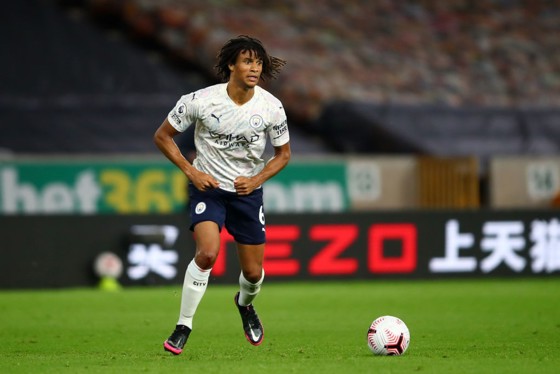 Eric Garcia (215), Zack Steffen (90) and Liam Delap (39) complete the 23 players used in our Premier League fixtures in 2020/21 and again, whenever called upon, have done the team proud.
As the season enters a thrilling final straight and City lead the Premier League by 14 points, have the Carabao Cup final to look forward to, an FA Cup semi-final and a Champions League quarter-final on the horizon, we'll leave the final words to Pep…
"Everybody wants to be involved from the beginning," he said.
"Now, it's perfect because we rotate six, seven players and everyone's fit. It's working well.
"To win the title, especially the Premier League and the other titles we need everyone, for the best for the club and the best for the team.
"That way we can compete in all competitions until the end."