Joao Cancelo has revealed the identity of the two Brazilian legends that influenced his early years as footballer.
Blessed with a unique style that could be described as 'silk and steel', plus his natural attacking flair and ability, Cancelo's childhood idols clearly inspired him as a kid.
And that samba style is evident today, as he continues to evolve his full-back role into something the Premier League has never seen before.
"I started playing when I was around six years old, in the street. I would always play with older boys," said Cancelo.
"I always had a fascination for playing football, I always loved to play.
"When I was young, I always asked my late mother for footballs. For Christmas, for my birthday, I just wanted a football!
"And that's how everything started, my passion for football. As a kid my idol was Ronaldinho Gaúcho.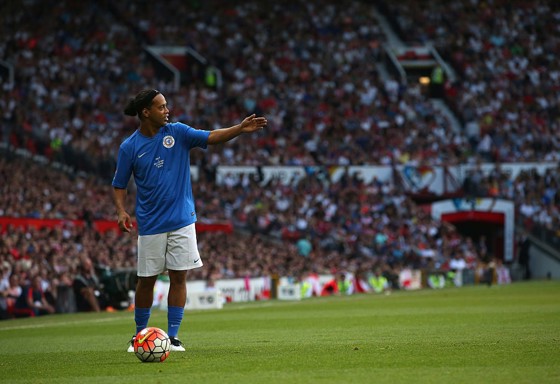 "I've loved football ever since then; for the charm that this sport has, for the difficulty that this sport has.
"Of course, I started playing in the streets; I learned playing in the streets, and that's where I improved all my football skills.
"My foundations come from there, and I improved with time.
"When I was eight years old, my father decided to take me to FC Barreirense, the team where I started.
"I did a trial, they liked me, and I stayed there. From then on, I kept improving. When I was 13, I went to Benfica, and that's where I spent time at the academy until I turned professional."
But following in Ronaldinho's footsteps was always going to be challenging for any aspiring footballer.
Instead, Joao became an attacking full-back and it was another exciting Brazilian legend that he tried to base much of his game on.
"I'll be honest, in my position, my childhood idol is Daniel Alves," he said.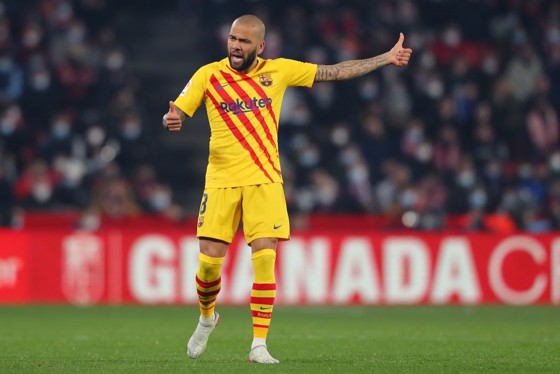 "I didn't watch a lot of Cafu because I was too young, so I don't remember much from seeing him play.
"But Daniel Alves, in my opinion, is the best full-back ever. I'm a huge fan of his work, I am a fan of what he does on the pitch but also of the sense of freedom with which he plays.
"The joy with which he plays this sport, with which he loves this sport. He's a role model for me in that regard.
"I love him as a player. I've never met him, but I'd love to. I think that sooner or later we'll get to meet each other.
"I'm sure we'd have a great conversation!"