John Stones says getting back into the winning habit in the Premier League is City's main focus at present.
The 2-0 win over Fulham was the first time this campaign City have recorded back-to-back victories in the Premier League.
It was also a fourth clean sheet in succession in all competitions as City's meaner rear-guard continues to impress.
"We said after the Champions League game that we wanted to keep another clean sheet," said Stones.
"Today was a tough opponent that we did a few days' work on after the game in Porto and we knew what we were up against.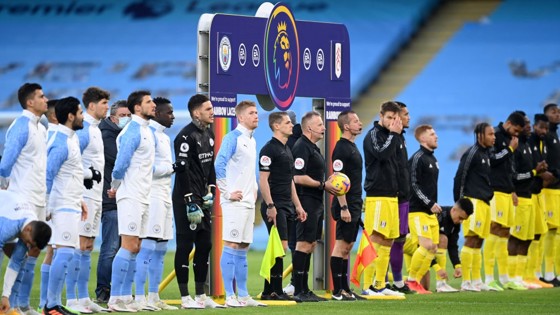 "We said it from the start that we want to keep the wins going.
"There could have been more goals and in every game we play, we could score more - we're frustrated with ourselves - and we're happy with the three points.
"It's something we can learn from ahead of the next game we go into."
Stones was selected to start for the third time in the last four game.
The England defender says that if the team are challenging each other to start, it's only good for the Club.

"It's always the same (competition for places)," he said. "he manager demands a lot from us and expects a lot from us.
"When there's a chance, we've got to take it. It's a healthy competition. We know what's expected of us. If we don't deliver then we know someone else is fighting for that spot.
"That's served us well over recent years. Everyone has high standards and keeps them there and that's what the manager wants.

"We're happy with the three points today. It's another step forward, another chance to put a mark on this season.
"We take it game by game and see where it takes us. We focus on each game.
"I could say before the game everyone's words worked and that transpired onto the pitch.
"We've got to keep this winning mentality going in every game we play."

CITY+ subscribers can enjoy a full 90-minute replay from midnight. 
Enjoy your first month of CITY+ free of charge. After that, CITY+ costs £1.99 a month.