Women's Team
1
Weir ready for City's 'tough test' against PSG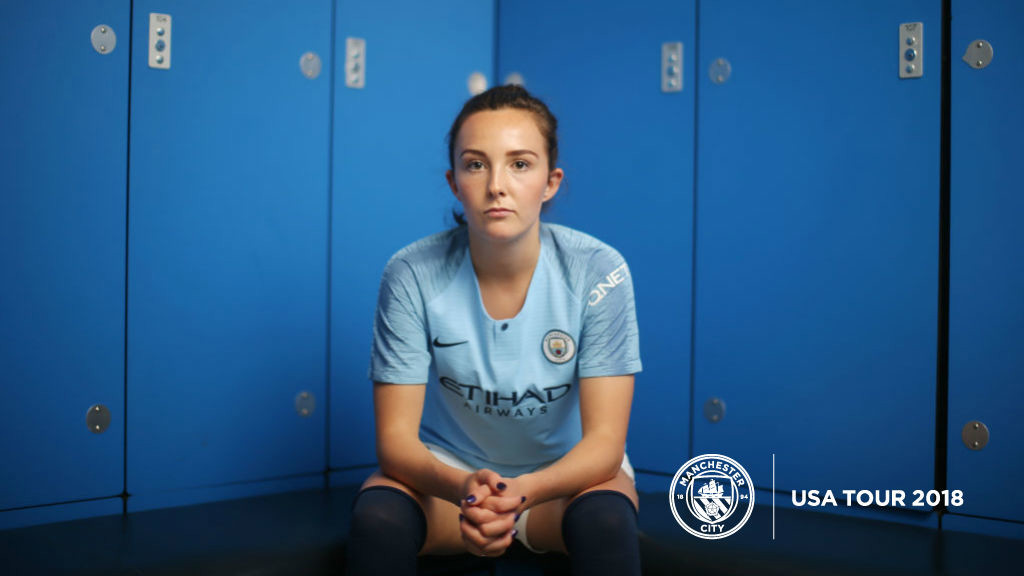 PREVIEW: Caroline Weir speaks ahead of City's friendly match v PSG.
Caroline Weir is relishing the chance to play against the likes of Paris Saint-Germain and Lyon while on City's US pre-season tour.
The Blues take on PSG in pre-season friendly match at the University of Portland on Tuesday 24 July at 7pm (PDT) in the build up to the Women's International Champions Cup in Miami.

While Tuesday's test is a friendly, City's new recruit believes the match will be a fantastic opportunity for the new signings to integrate into the squad.
GALLERY: Portland-bound | City head stateside
GALLERY: City's first training session in Portland
"I think it's a great opportunity for myself and the other new players to get a chance to gel into the squad, play with your new team mates and know how they like the ball before the long season kicks in - obviously it's without the pressure of a competitive game as well which helps," Weir told ManCity.com ahead of the game. "I think the whole US tour is a really good chance to play against top opposition.
"There's no better test than PSG and Lyon so it will be a great challenge so early on. They've obviously got some incredible talent in their squad so it will be interesting to see how we get on – we will be expecting a tough match.
"The French teams are usually very technical and very fit and fast so I'd say we'll be expecting a bit of that. Tactically they'll be very well set up."
The 22-year-old became City's second signing of the summer when the midfielder joined on a two-year-deal from Liverpool Ladies back in June.
While Weir continues to get to know her City team mates off the pitch, the Scotland International has been incredibly impressed by the squad's attitude in training sessions.
"It's been great to start training and start seeing what it's all about," Caroline added. "I've been so impressed with everyone's attitude, there is such a professional and competitive atmosphere.

"Everyone really does train as they want to play and when you're surrounded by people like that it makes you want to replicate that.
"I was told that the training sessions would be very competitive and intense and that's exactly what I've seen so far.
"To be a part of that is brilliant as you get told about it before you join but you're never too sure what to expect until you're actually immersed in it. It's been fun to be involved and great to see how each player trains, it's been very positive."
City take on PSG on Tuesday 24 July at 7pm (PDT) and you can follow the game live on our live match commentary Twitter account: @ManCityWomen or watch live via the Women's International Champions Cup Facebook page.