Women's Match Report | Season 2017/18
Doncaster Rovers Belles 2
Man City 3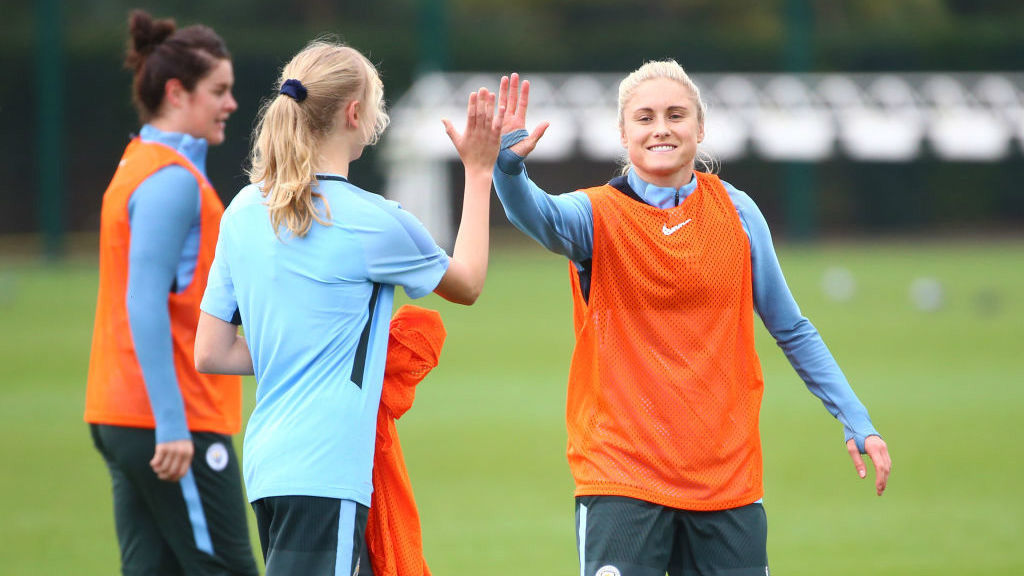 CITY: The Blues faced the Doncaster Belles.
Continental Cup
Keepmoat Att:924 Wednesday, December 6, 2017 7:30:00 PM
Doncaster Rovers Belles
2
Sigsworth 53'
Murray 75'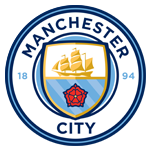 Man City
3
Emslie 4'
Ross 55'
Stanway 58'
Doncaster Rovers Belles:
Davies
Barker
Little (c)
Roberts
Bradley-Auckland
Tierney
Walton
Simpkins
Sigsworth
Hanson
Murray
Unused subs

Davies, Watson, Rayner, Cook, Newborough, Whittle.
Man City :
Hourihan
Jans
Beattie
Houghton (c)
Morgan
Walsh (Christiansen 10) (Park 70)
McManus
Toone
Stanway
Emslie

Lawley 45'

Ross
Unused subs

Bardsley, Pattinson, McPartland, Fletcher.
City secured their 13th consecutive win when the Blues sealed a 3-2 victory over the Doncaster Belles in the FA Women's Super League Continental Tyres Cup clash.
An early goal from Claire Emslie, followed by second-half strikes courtesy of Jane Ross and Georgia Stanway made up City's goal tally, while Jess Sigsworth and Christie Murray netted for the home-side.
What happened
Manchester City had already qualified to the knock-out stages of the Continental Cup when they stepped out to face Doncaster Belles, but that didn't stop the Blues from hunting intensely for a victory.
Nick Cushing's side looked focussed from the very start on the game, with their sights firmly on a 13th consecutive win.
Deadlock lasted just four minutes at the Keepmoat Stadium, as skipper Steph Houghton flew down the right to deliver a superb cross to Claire Emslie who was waiting for her opportunity.
The Scot fired a low-riding effort into the bottom right corner of Nicky Davies' net to take the Blues into the lead before spectators had even warmed their seats.
After just 10 minutes, Cushing was forced to make a substitution as Keira Walsh looked to be struggling with what looked like an ankle or foot problem, so on came Izzy Christiansen.
City continued to fight throughout the first half, with Emslie looking hungry to net her second of the game – her clever movements and shear pace on the wing was dizzying to watch and showed an incredible amount of determination.
In the second, the Doncaster Belles got their equaliser courtesy of Jess Sigsworth as her effort couldn't be reached by Marie Hourihan.
Cushing's side responded fast – two minutes to be exact.
Jane Ross' ball flew towards the net close to the ground and there was some confusion around whether it stood as Christiansen went down in the box as Ross scored. The goal was – of course – awarded and City pressed on.
Next up, Georgia Stanway.
Stanway looked keen to give the visitors a third, and pinpointed the back of Davies' net perfectly with a bullet-like strike in the 58th minute.
Considering City's place in the knock-out stages was secure, the drive and focus from the team was miraculous and anyone watching would've thought we were fighting for our place in the next round.
A notable moment in the second half came in the 70th minute when 16-year-old Jess Park came on for Christiansen to make her first team debut – an incredibly exciting moment for the development squad star.
The Belles continued to press deep into the second half and punished the Blues for any mistakes.
Christie Murray's goal in the 75th minute marked the second for the home-side and closed the gap between the sides to make it 3-2 with less than 15 minutes to go, but the Blues held on tight.
How they lined up
Hourihan took her place in goal with Mie Jans, Jen Beattie, captain Steph Houghton and Esme Morgan in defence.
Keira Walsh and Abbie McManus took up defensive midfield roles, while Georgia Stanway operated in the centre.
Ella Toone and Claire Emslie flanked Jane Ross up front.
Up next
Next, City return to League action when they travel to Chelsea Ladies on Sunday 10 December, kick-off at 6.30pm (GMT).