Picture Special
14
A full session for Sergio Aguero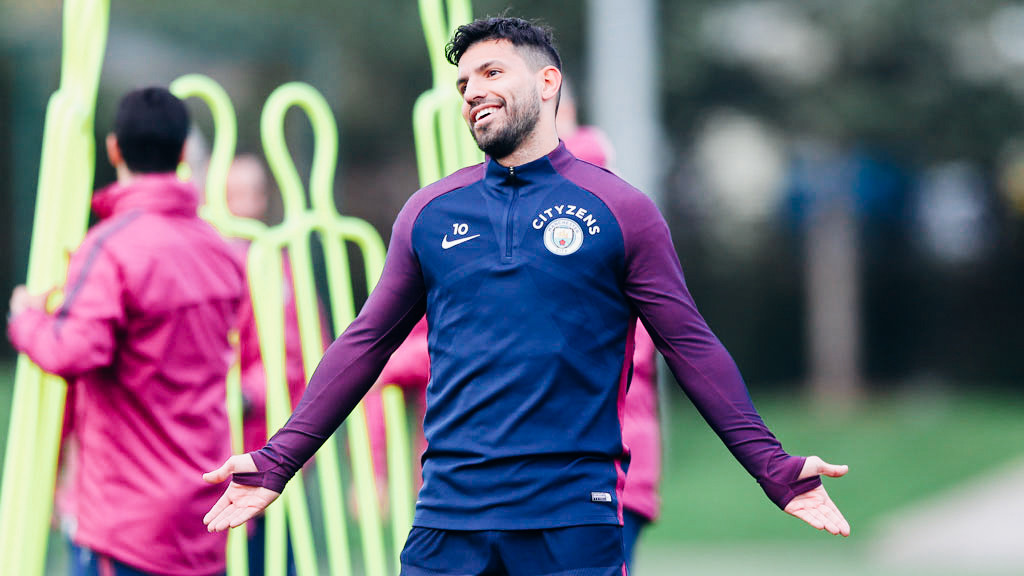 COME ON!: Sergio Aguero appeals a decision!
Sergio Aguero completed a full training session, as City trained ahead of Saturday's visit of Stoke.
The Argentine had returned to training on Tuesday, following his injury sustained in a road accident but took part in the full session.
The Blues welcome the Potters to the Etihad Stadium in a 3pm kick-off with Pep Guardiola's men sitting top of the Premier League table.
Whether Aguero will be fit enough to feature remains to be seen, though we'll have the latest team news from Guardiola on Friday afternoon...
SAMBA STYLE: The South Americans, in fine spirits
1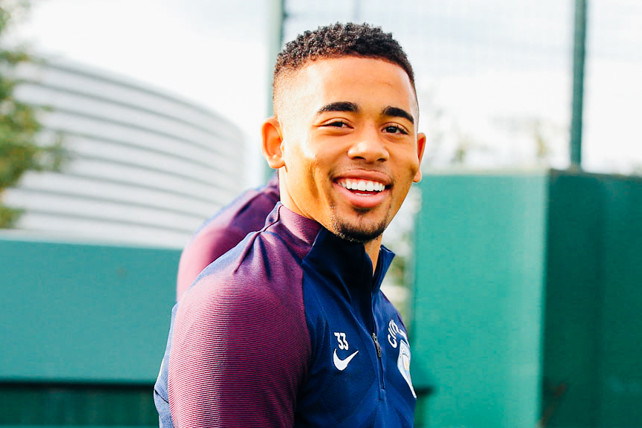 GABRIEL GRIN: Gabriel Jesus flashes the pearly whites
2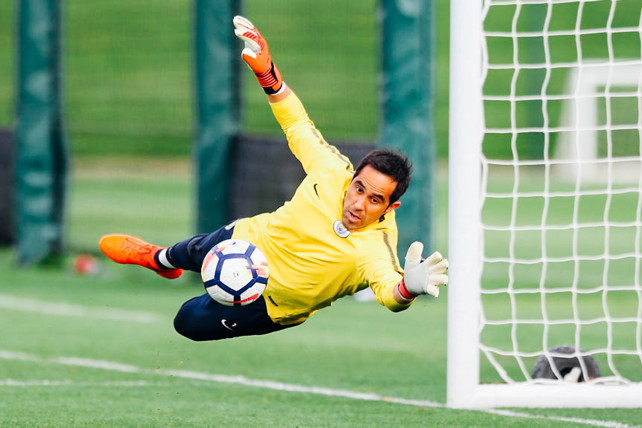 AIR SHOT: Claudio Bravo in mid-dive
3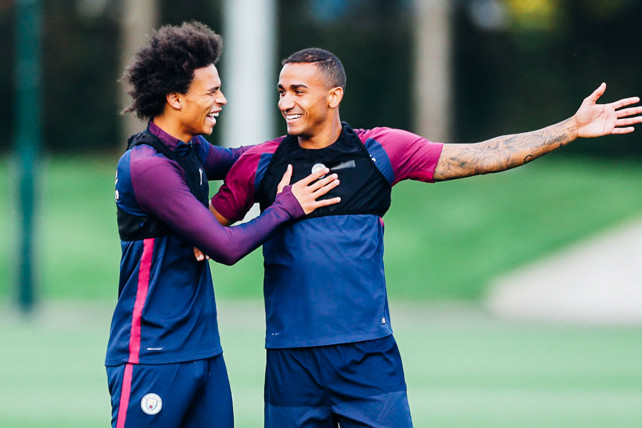 FUN AND GAMES: Leroy Sane and Danilo share a joke
4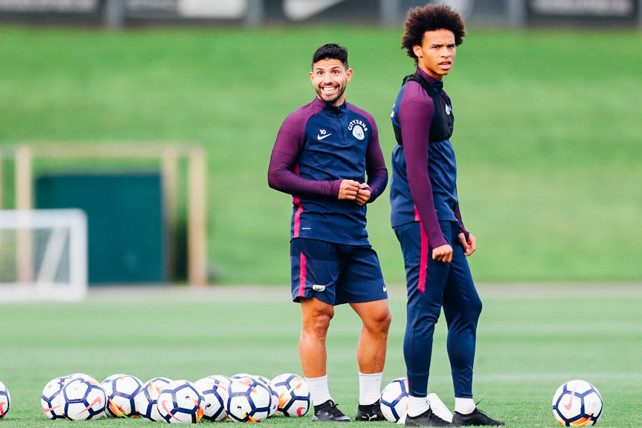 HAPPY TO BE BACK: A buoyant Sergio Aguero
5
CONTROL: A flying leap from John Stones
6
STRIKE: Sergio Aguero unleashes a powerful effort
7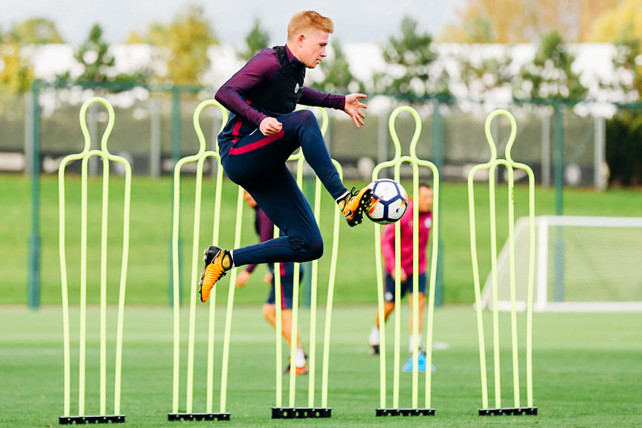 FLYING BELGIAN: Kevin De Bruyne takes flight to control
8
THE BOSS: Pep Guardiola delivers instructions
9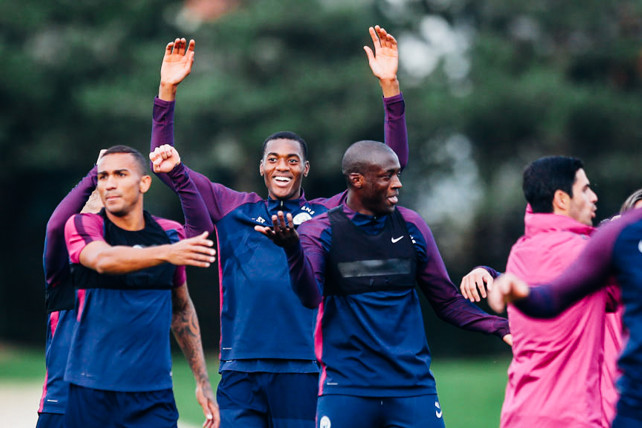 HANDS UP: Tosin Adarabioyo has some fun
10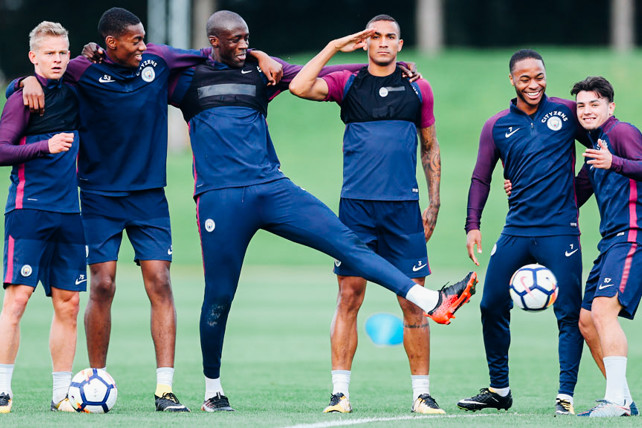 BROTHERS IN ARMS: Team bonding and a salute from Danilo
11
THIS GUY!: Kyle Walker pokes fun at John Stones
12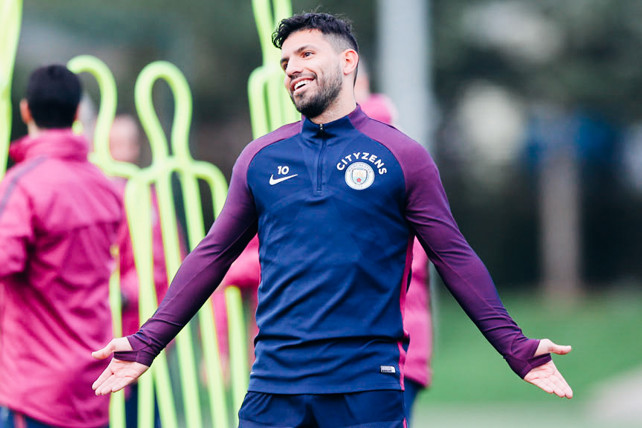 COME ON!: Sergio Aguero appeals a decision!
13
PEPPED: Pep Guardiola joins in the fun