Picture Special
10
Manchester City gear up for Arsenal clash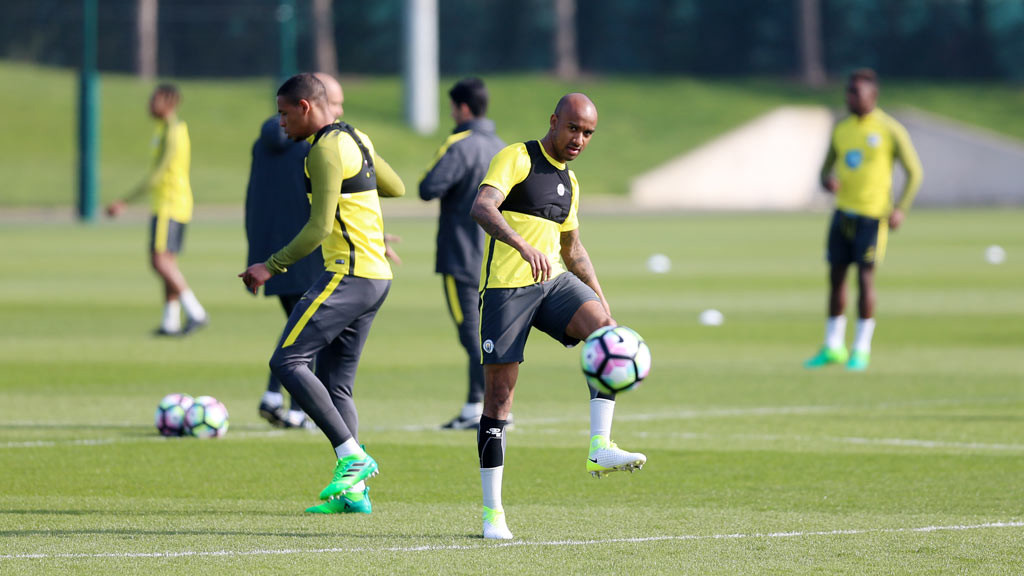 TOUCH: An incoming or outgoing pass from Fabian Delph, here?
For the players not on international duty, it was business as usual this morning at the CFA.
The likes of Kevin De Bruyne, Leroy Sane, Raheem Sterling and several others will join back up with their Manchester City team-mates this week, with a big game in North London to prepare for.
And with club football back in focus, Pep Guardiola's men warmed up for the weekend's match with Arsenal at a sun-kissed CFA on Tuesday...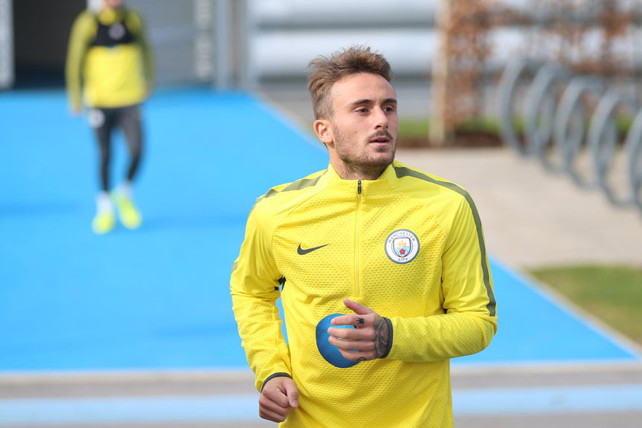 RUNNING START: Aleix Garcia jogs on to the training pitch.
1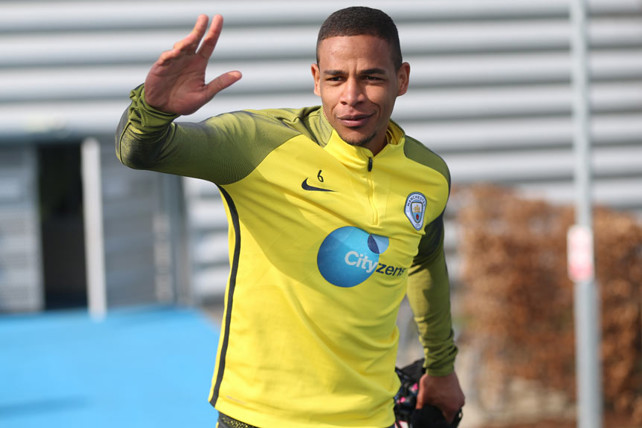 HELLO: Good morning, Fernando.
2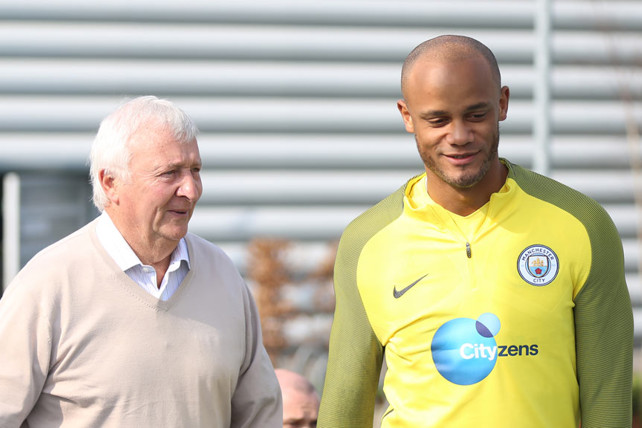 LEGEND: Vincent Kompany shares a word with Mike Summerbee before training kicks off.
3
STRETCH: Nico warms up.
4
HEAD FIRST: Still hat weather for Nolito!
5
YOUNG GUN: Thierry Ambrose was with the first team.
6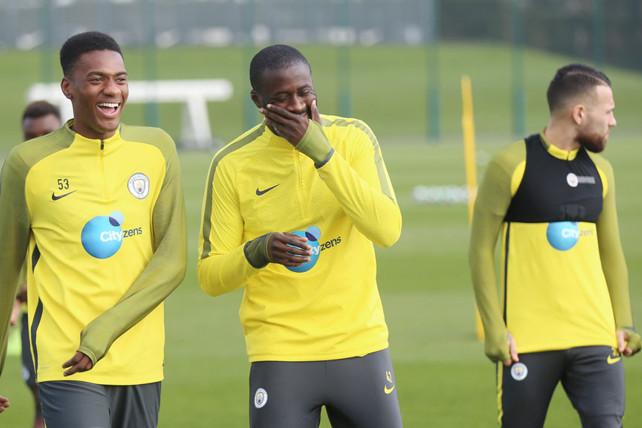 BIG MEN: Who's the joker here?
7
SMILES: Fun in the sun for Vinnie and Fabian.
8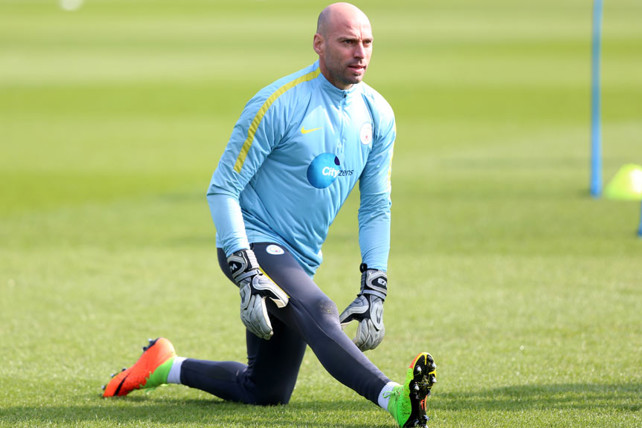 ONE MAN SHOW: Claudio Bravo and Angus Gunn will be back soon to keep Willy company.
9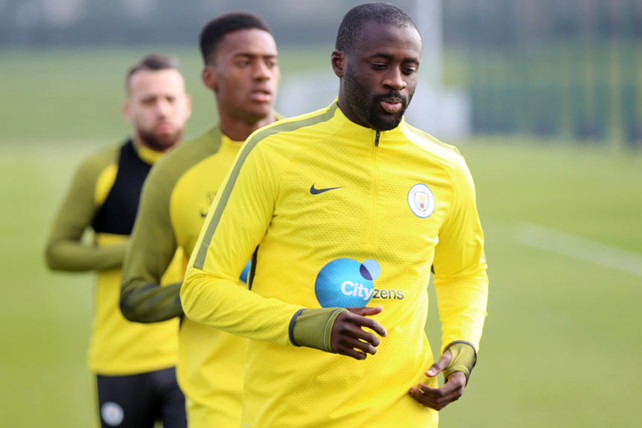 ON THE MOVE: Yaya Toure leading the way.