Media Watch
1
Bellamy: Pep and Mahrez could be perfect match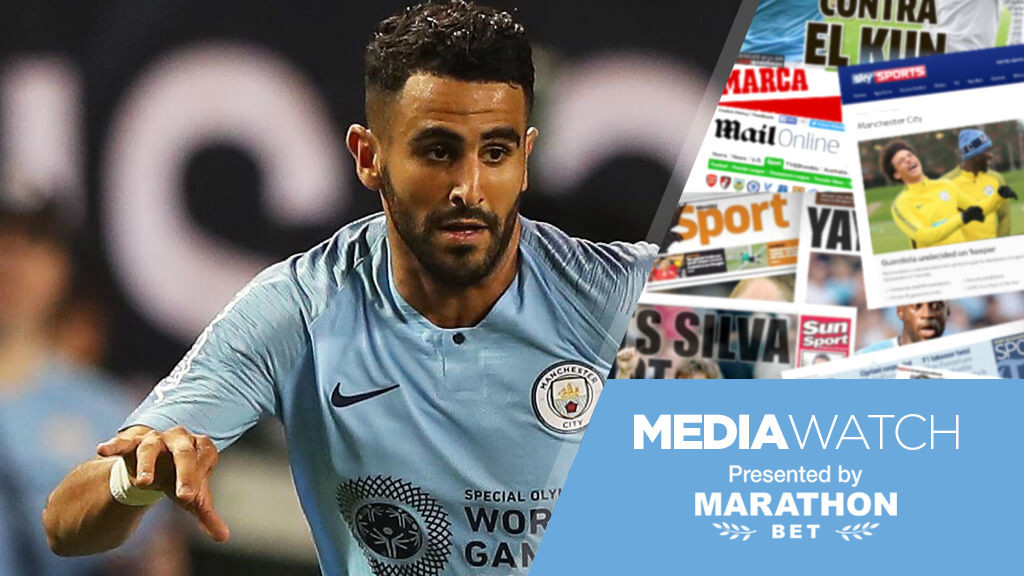 MEDIA WATCH: Mahrez has received wide-spread page across this morning's back pages
This morning's Media Watch is something of a Riyad Mahrez special! ​
Let's start with former City striker Craig Bellamy, who says the prospect of the Algerian playing under Pep Guardiola is a tantalising one.
Bellamy believes Guardiola is "the best coach in the world" and says he will be watching closely to see the kind of impact he can have on Mahrez, who joined City from Leicester last week.
"He's been a top player, he's done a great job at Leicester," Bellamy exclusively told Starsport.
"It's a great time for him to move on. He's just another option.
"I know it's difficult obviously because of the money that they've spent but it was going to take that type of money to get him out of there.
"These players attacking-wise are costing that kind of money now. He just adds another dimension to what is already a fierce attack.
"But I'm just interested because I believe Guardiola is the best coach in the world at this present moment.
"I think he's been the best coach in the world over the last six, seven, eight years.
"I'm interested to see how he improves Mahrez. The best thing with Guardiola, he improves players, he makes them better.
"Can he get Mahrez another level again? And if he can that's exciting for Man City."
READ: Match Report | City 0-1 Dortmund
WATCH: Highlights | City 0-1 Dortmund
Meanwhile, Stuart Brennan, writing in the Manchester Evening News, had plenty of good things to say about Mahrez after his first appearance in a Blue shirt.

The winger played 72 minutes of City's 1-0 defeat to Borussia Dortmund in Chicago – our first preseason test of the summer.
And Brennan likes what he saw.
Have you seen...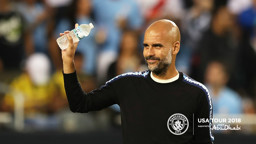 "Riyad Mahrez barely shifted out of second gear as he shook off the summer rust and the mental turmoil of his transfer saga," Brennan writes.

"But he still gave clear notice that he could be a star turn for Pep Guardiola in the coming season.
"The record Manchester City signing showed his immaculate touch, went close with a couple of arcing free kicks, and looked like he could beat a man with ease, when the fancy took him.
"But most of all, he had that straight-backed arrogance which he had at Leicester – he knew he was outstanding, even on a field that contained quality footballers like Mario Gotze and Christian Pulisic.
"He gave notice that he does not intend to be shifted from the team when the real stuff gets underway in two weeks' time."
And ESPN's Jonathan Smith was also full of praise for the Algerian.
"Mahrez's unique ability, which was possibly lacking from Guardiola's title winners, is his capacity to regularly beat a player in one-on-one situations," Smith writes. "The 27-year-old was a constant threat when isolated against defenders during Leicester City's unforgettable 2015-16 title season when he won the PFA Player of the Season. In a Guardiola team, when defences are often constantly stretched, that adds another dimension and explains why the Catalan returned for his player after missing out in the January transfer window when the Foxes were quoting a £95 million price tag.
"City have secured him for two thirds of that fee, and it could turn out to be a bargain if he is able to have the same impact as he did in Leicester's miracle season."
That's all for this morning media roundup. Stay with us throughout the day as we bring you all the latest from the Club's US Tour.