Media Watch
1
Media Watch: Stones targets rapid return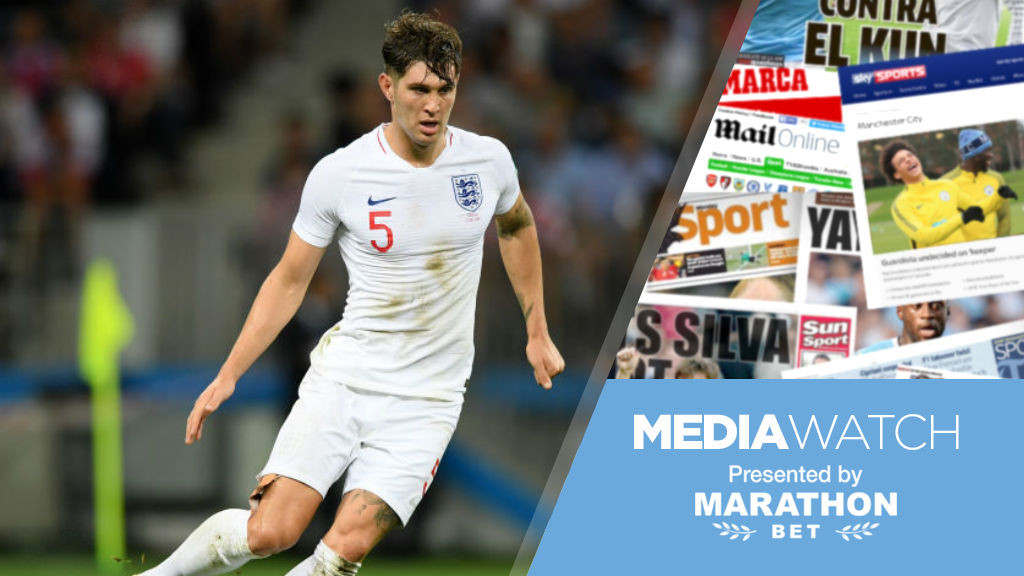 ACTION MAN: John Stones says he wants to return to action with Manchester City as quickly as possible after his World Cup heroics
Today's Media Watch carries news of a potential huge boost for Manchester City's plans for the new season from one of England's World Cup heroes.
With England only finishing their campaign at the weekend with their third place play-off clash against Belgium, the expectation was that the four City players in the squad – Raheem Sterling, Kyle Walker, John Stones and Fabian Delph – would now have several weeks rest and recuperation.
However according to the Daily Mirror, central defender Stones – who was one of England's big success stories out in Russia – is eager to return as quickly as possible and has targeted the Community Shield curtain-raiser with Chelsea on August 5.
John Cross writes: "Stones says he is determined to keep the momentum going from being one of England's stand-out performers to nail down his first team place at City.
The 24-year-old defender wants to play in the Community Shield curtain-raiser with Chelsea on Sunday August 5 and says he will not suffer from any post-Russia 2018 hangover.
READ: France World Cup winners Benjamin Mendy
READ: Fabian Delph says Man City midfielder Phil Foden is at the right club to progress
"Stones said: "I'm going to go back in for the first game against Chelsea in the Community Shield. I just want to keep the momentum going. I will have a break. I will just make sure I am fighting fit for the new season.
"I've really enjoyed playing, I've enjoyed my football, I've enjoyed the challenges of playing in the biggest games. I felt like I've expressed myself, tried to bring everything to the table.
"I can honestly say I gave it my all, I've left nothing out on the pitch. Now it is about keeping improving. I feel I've improved as a person and a footballer over the last few weeks on the biggest stage in the world."
"He added: "I feel really proud of everyone in the squad. The way we have prepared for this tournament, the way it has been done, sets the standard for future tournaments.

"Enormous credit to Gareth Southgate and everyone behind the scenes for the way it has been and carried out."
Meanwhile Stones' Etihad defensive colleague Vincent Kompany says he will ponder on his international future after helping Belgium to their best-ever finish at a World Cup.
READ: 10 things to look forward to for Manchester City
READ: City 100 Zinchenko trophy drop and away wins
Kompany was at his commanding best on Saturday as the Red Devils beat England 2-0 to claim the bronze medal in St Petersburg.
In a post-match interview with FIFA.com, the 32-year-old was full of pride over Belgium's achievements in Russia, but said he wanted to savour the present before revealing his future plans at international level.
"What a rush of emotions!" Kompany told Simon Massert after he and his team-mates earned Belgium a first-ever podium finish at the global extravaganza and also ensured that they will no longer be written off as a golden generation that failed to live up to the hype.
The Red Devils made it six wins from seven games to conclude their Russian adventure on a high. "It's mission accomplished: our positive feelings now outweigh the regrets that we had after our semi-final defeat. Above all, we feel proud and we go away firmly intending to keep working hard so that we can be even better next time round," the centre-back said.

Kompany appeared determined to savour the present before turning his attention to the future. "We've come on in leaps and bounds recently thanks to a more effective method for preparing for matches. The results have been plain to see in Russia," he said bullishly.
However, he was coyer about the question of his own plans - something that is on everyone's lips in Belgium: "I need some time to decide whether I'm going to keep playing for the Red Devils. It's too important a decision to be made in the heat of the moment."
Have you seen...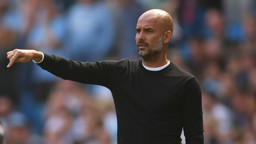 A fantastic tournament ended yesterday with France being crowned world champions after a thrilling 4-2 win over Croatia in the final.

And though City's French defender Benjamin Mendy was an unused substitute in the showpiece, according to the Daily Mirror, the left back more than made his presence felt in the post-match celebrations – not least in teaching France's President Macron how to dab!
Martin Dormin writes: "After Hugo Lloris had lifted the trophy, the French players ensured the party started with a bang.
READ: Man City Riyad Mahrez expert view Leicester
READ: Man City 100 David Silva assist opening day win Brighton
"Having been joined by their country's president Emmanuel Macron in the dressing room, Manchester City defender Benjamin Mendy proceeded to teach the leader to 'dab'.
"Mendy posted a video of himself and Paul Pogba alongside Macron who tweeted one word in celebration: "Merci".