Media Watch
1
Sagna provides insight on life under Pep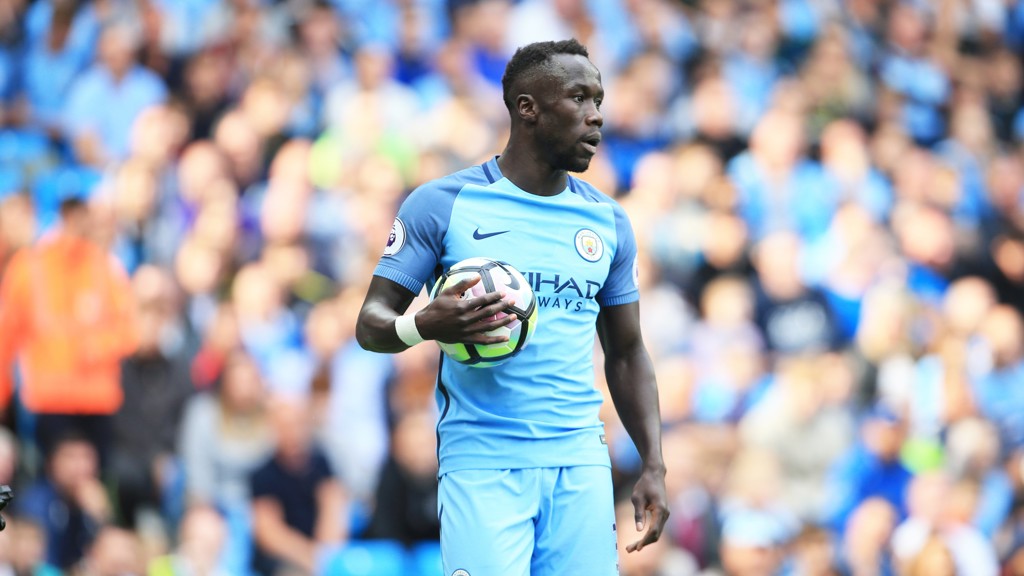 LEARNING: Sagna says Blues working hard on new system
It was not only Pep Guardiola's on-field tactical ingenuity that provided much for the weekend's media to debate, but according to Bacary Sagna, the players' pre-match routine has changed significantly too.
The Frenchman is quoted in the Manchester Evening News providing a fascinating insight into what is now expected of the squad before games.
"Nuts, no nights at the academy, and training sessions on the morning of the game … Pep Guardiola has ripped up the Manchester City rule book.
"The Blues began their new manager's reign with a victory, and afterwards Bacary Sagna – asked to play a surprising new role – revealed how things have changed under the Catalan.
"Guardiola has scrapped Manuel Pellegrini's ruling that his squad spend the night before home games in club accommodation, allowing them to be with their families on the eve of the game.
"But just hours before they kicked off the season with a 2-1 win over Sunderland, they had a light training session at the City Football Academy.
"Evidence of Guardiola's changes to the players' dietary regime were also in evidence.
"Gone were the trays of pizza and chicken goujons which are normally wheeled into the dressing room after the game, with salmon and prawn salads apparently the order of the day.
"And several players emerged from the post-match scoff munching on cupfuls of mixed nuts.
"The biggest changes came on the field, where right back Sagna and left back Gael Clichy were asked to play roles which saw them move infield when City had possession to join the attack.
"It is a challenge to two players who are 33 and 31 respectively, but they have embraced the change.
""I don't really get to play in the middle, but I enjoyed it and it's new for us," said Sagna.
""As long as you want to learn, you can do it. I don't want to say too much about the tactics behind it, or it will make it too easy for the other teams! But we are working very hard to make it work."
"Sagna also spoke of he changes to routine that Pep has brought in.
""First of all, the night before, we did not go to the hotel," he said. "We trained this morning to be woken up, to be aware of what we needed to do. The way we prepared for the game was different to last season - I don't want to say it was better, it's just different.
""We had a training session at 11. We used to train sometimes with Manuel Pellegrini and it is not a bad idea compared to staying in your room or lying on your bed.
""It was just a short session. Nothing too much. Just enough to wake you up."
"Guardiola is trusting his players to be professional the night before home games, but is clearly trying to influence their nutritional habits.
"Said Sagna: "We have to be responsible and everyone is very professional. You have to go to bed early and think about the game. Everyone did.
""Everyone is professional about it. Everyone eats in a good way. Everyone is willing to work very hard and the first step is to be fit. To be fit, you have to eat healthy."
Keep your eye on mancity.com and @ManCity on Twitter for all the latest City related news, gossip and behind the scenes action.