Men's Team
1
World Cup A-Z: V is for VAR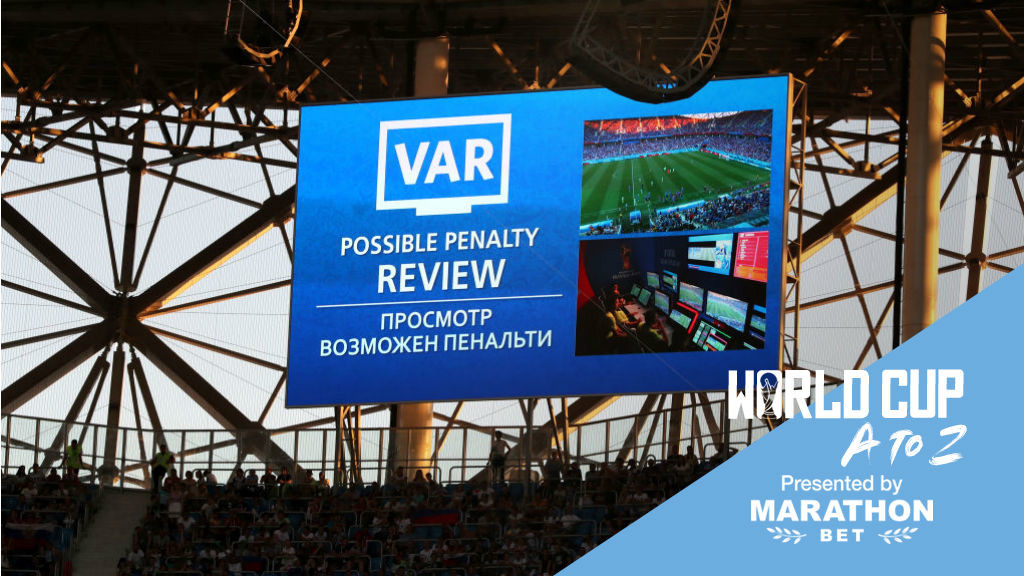 PLAY IT AGAIN: The advent of VAR has only helped add to the drama of the World Cup finals
We continue our A-Z of the World Cup with a look at the introduction of a technological feature that has only added to the drama...
V is for VAR
Love it or loathe it, the introduction of the Video Assistant Referee – or VAR to give the feature its popular acronym – has become an integral part of the 2018 World Cup finals.
Arguably, the advent of VAR has helped bring even greater drama and tension to a tournament already shaping up to be a classic.
That's not to say VAR has ended debate and controversy, far from it.
READ: World Cup A Z Ultimate prize David Silva
READ: Man City 100 John Stones away wins points record
As City's Bernardo Silva and David Silva amongst others can attest from their respective nations' fortunes at the World Cup, the devil is still in the detail.
In the case of Bernardo's Portugal – who were eliminated by Uruguay in their last-16 clash at the weekend – their World Cup fortunes were influenced by a controversial VAR call towards the end of their final group game against Iran.
Leading 1-0 with time running out, Iran saw their appeals for a handball against Cedric Soares waved away. However, the incident was referred to VAR and, within seconds, referee Enrique Caceres was the running back from the pitch-side monitor pointing to the spot.
Iran subsequently scored from the spot to force a 1-1 draw which meant rather than topping the group and so facing Russia in the knockout stages, Portugal instead had to play Uruguay.

David Silva and Spain, of course, are also now back home after Sunday's dramatic penalty shoot-out loss to Russia and they too could point to VAR after an incident almost at the end of extra time which saw Sergio Ramos go down in the Russian penalty area.
The Spanish appealed – but, to the consternation of many, the VAR team saw nothing untoward and Russia ultimately went on to secure a shock 4-3 win on penalties after the teams had been tied at 1-1 after 120 minutes.
That said, from FIFA's perspective, the introduction of VAR has been a resounding success.
READ: World Cup AZ Tevez
READ: World Cup John Stones England player profile
Over 48 matches, a total of 335 incidents were checked during the group stages - nearly seven per game - with 14 on-field reviews made by referees and three reviews made by the VAR team on factual decisions.
Referees called 95% of incidents correctly without VAR, but the system - which is being used for the first time at a major international tournament at Russia 2018 - improved that success rate to 99.3%.
"We have always said that VAR doesn't mean perfection - there could still be the wrong interpretation or a mistake - but I think you would agree that 99.3% is very close to perfection," added Collina.