Men's Team
1
World Cup A-Z: U is for Ultimate Prize
A-Z: Today's World Cup A-Z focuses on the tournament's status as the ultimate prize
We continue our A-Z of the World Cup with a look at the tournament's status as the Ultimate Prize
The FIFA World Cup. The Greatest Show on Earth. The game's Ultimate Prize.
The history of the competition is long and storied. It's where the Cruyff Turn was born and the Hand of God killed the hopes of a nation. It's where Pele and Diego Maradona, two of the greatest to ever play the game, etched their name into history with performances that redefined football. It's where Paul Gascoigne captured the hearts and minds of a generation of England fans and helped reignite his country's passion for a game that had long diminished. Then there was Roberto Baggio's miss, Zinedine Zidane's indiscretion and Robin Van Persie's flying header. No tournament anywhere in the world, in any sport, can match the World Cup for drama and significance.
It's still seen as the pinnacle of a player's career, despite post-1990s global capitalism meaning the biggest club sides in the world have amassed so much wealth and power they can now assemble stronger sides than most nations. There's more social and political significance attached to a World Cup, something club football can't match.
READ:World Cup A-Z | T is for Tevez
READ: City 100 | Stones' Euro double and a new PL record for away wins
For four weeks every four years, the world comes together to celebrate football. It rarely disappoints. In a world divided along racial and economic lines, where our fear of 'the other' is palpable, the World Cup provides an event that cuts through anger and mistrust and brings nations together against a backdrop of colour, fun and freedom. It's a vitally important event where the game's greats are made and our collective appreciation for our fellow man is enhanced.
David Silva became a World Cup winner back in 2010, part of the brilliant Spain side that lifted the trophy in South Africa. Three days later, he joined City in a move that would change our Club forever. Silva brought the kind of gravitas only a World Cup winner can, but he also brought a style and ability that lifted City beyond anything we had seen before. A set of fans who had always valued and prioritised hard work and graft over anything else, were suddenly exposed to an artistry that changed their sensibilities. City supporters now appreciate the finer aspects of the game – vision, movement, passing, intelligence and a great first touch – thanks largely to Silva's influence.
Have you seen...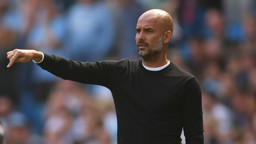 He played three times in 2010 as Spain won their first World Cup. Now, eight years later, his importance to the side is much more obvious. While many of Spain's 'old guard' have either retired and approach the end, Silva, 32, remains the fulcrum of their attack. He has won 125 caps and is sixth on the list of Spain's most capped players. He is truly one of Spain's greatest of all time.

Quantifying his influence on the Club is impossible, but in a time when City needed to foster a winning mentality, bringing in a player who had won the game's ultimate prize was crucial. Here was someone who had just conquered the world and he was ours. With that kind of pedigree, surely now we could achieve success?
Our record since his arrival suggests his signing was masterstroke.