Men's Team
1
Player postcards: Kyle's Maguire post goes viral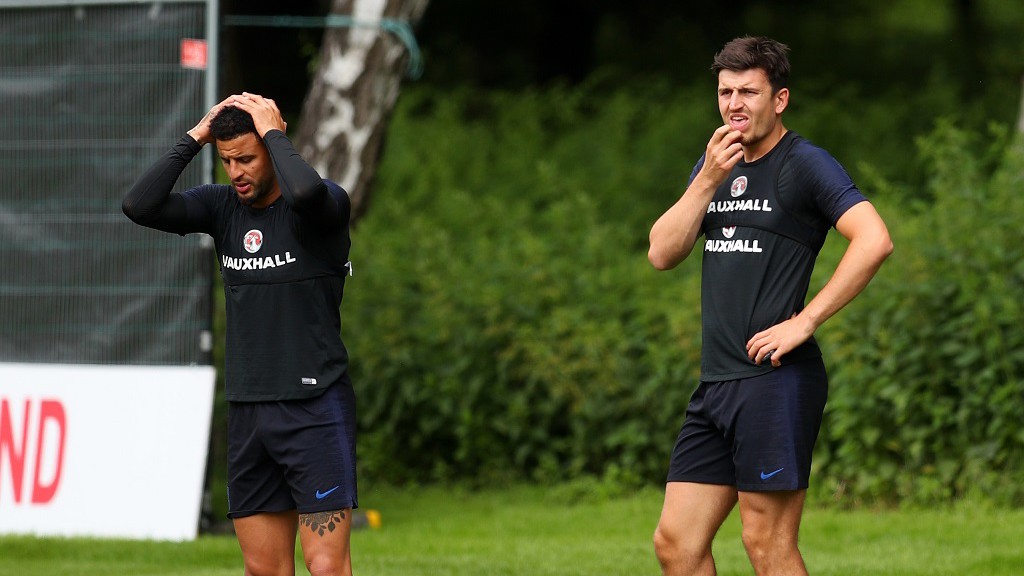 'Hmm, how can I get Kyle back?'
Kyle Walker proved to be the king of social media this week with his ribbing of fellow England defender Harry Maguire.
Suggesting the Leicester City defender was playing it cool to his girlfriend and that he was perhaps modestly recalling his first international goal, his post has received 115,000 Instagram likes (and counting). Not a bad week for the City star, who received more than 75,000 likes for his #Kyling post in midweek, too.
Next up, Fabian Delph's heartfelt post as he flew back to Russia following the birth of his third child last week. It's been an unforgettable week for our 'Every weekend' star – let's hope it keeps getting better.
Meanwhile, in Madrid, Sergio has been soaking up the sun on a family holiday in Spain. We haven't the heart to tell Kun it's been hotter in Manchester and, when the grey clouds return later this month, he'll doubtless not believe us anyway!
Next up, a cute pic of father and son as Nicolas Otamendi spends some quality family time ahead of pre-season training which will begin later this month for those who were at the World Cup.
For City fans, it's hard to understand how Ederson can play second fiddle to anyone, but at international level, the Blues' No.1 didn't get to play a minute's action for Brazil. Before leaving Russia, he posted the following: "Now it's time to raise our heads and seek comfort in our families. We did everything to progress, most unfortunately, we could not! Pride to each one of you in this group a big hug for you PRIDE IN BEING BRAZILIAN!
Of course, no social media round-up would be complete without Benjamin Mendy and here's our French defender looking cool and relaxed as per usual…
Returning to Spain and here's Aymeric Laporte enjoying a spot of cycling in Marbella…
Last up, during a trip to Rio, here's one that didn't get away – Phil Foden's bagged a monster that should see him in fish fingers for the next decade. They don't come that big in the River Goyt, Phil…