Men's Team
1
Guardiola relishing Kovac reunion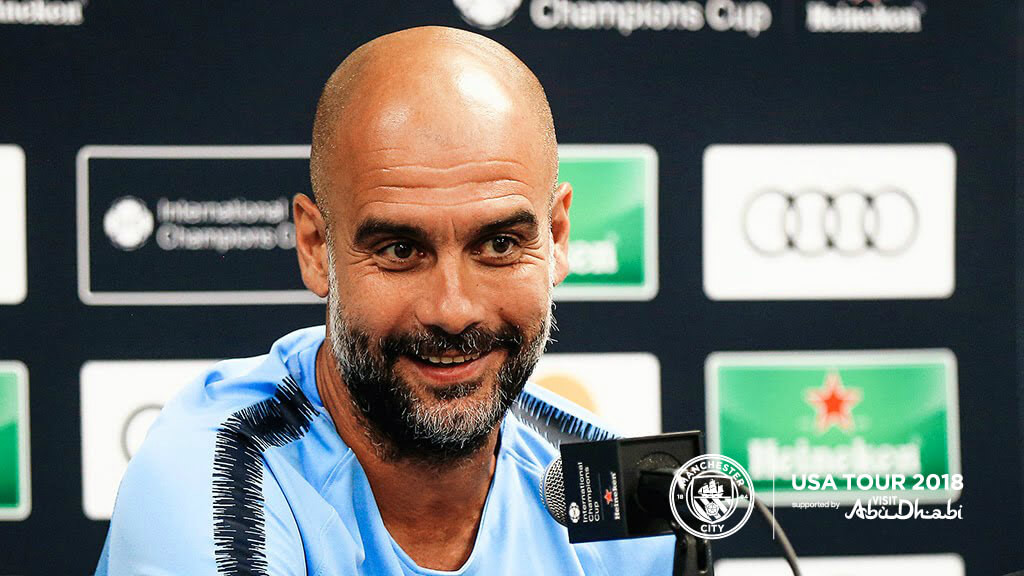 PRESS CONFERENCE: Pep Guardiola previews Bayern v City...
Pep Guardiola says he is looking forward to reuniting with Bayern Munich coach Niko Kovac – and hopes the pair will lock horns in the Champions League.
City face the Bundesliga winners in the Blues' final International Champions Cup clash in Miami on Saturday evening (7:05pm local time), as the Catalan boss pits his wits against his former club.
Speaking in Bayern's press conference, Kovac dubbed Guardiola 'the best coach in the world' and the City boss expressed equal admiration for his counterpart, adding he is excited to spend time with old friends.
"I have a lot of friends at Bayern," he told press. "(To manage there) was a big experience – not just for me but for my family.
READ: US Tour diary #2 | The City that never sleeps
WATCH: In The Stands | New York with D'Angelo Russell
GALLERY: #SharkWeek | Mendy meets sharks in Miami!
"I will always have the honour that once in my life, I managed Bayern. I remember the day they called me and asked me to go there. It was a dream.
"Aside from the results and what happened, my family was so happy in Munich. I still have an apartment there and every time I can, I go back. I'm looking forward to seeing some of the team and staff.
"It is always a pleasure to be with other managers. I learned a lot at the start by being with other managers. I was so curious. Niko and his brother came to Qatar and we discussed things. He was so kind to me.
"After that, he took over Eintracht Frankfurt, who were not in a good position, and what he did there was fantastic.
"I saw the game against Juventus (in the ICC) – they lost but I was impressed with the way they played. I'm pretty sure they are going to make a good season. He knows the club and the mentality at Bayern and I will be happy if they have success.
"Hopefully, in the Champions League, we can meet each other."

Guardiola of course, enjoyed a stellar spell at Bayern, leading the German outfit to a hat-trick of Bundesliga successes. The German side also reached the Champions League semi-finals three times and completed a league and cup double twice.
Reflecting on his time at the Club, Guardiola recalled fond memories.
"I have a better perspective now but I am always positive," he said. "When you spend three years at one club – it doesn't matter which – there are always good moments.
"It was the dream of the club to win the Champions League and we came close in the three years, especially the last one. We reached the final against Atletico.
"Always, my memories are always of the people I met. I judge on my happiness and it depends on me.
"I will never have a bad word (about Bayern) because I never had a bad experience. It was an important part of my life and that's why I'm satisfied. I have no regrets."
With City set to return to Manchester over the weekend and with the Community Shield encounter with Chelsea edging closer, Guardiola also revealed some of his Blues stars will not be in contention for the trip to Wembley.
"Most of them are coming back," he stated. "We will have just four or five days to prepare for the first game.

"Some of them will come back after the final.
"It is important to have players coming back but if they are not ready, we will play with the guys we have.
HAVE YOU SEEN...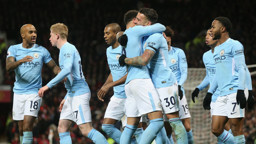 "For every manager, it is the same – the calendar is the calendar and we will have to adapt.

"We have made one pre-season and we will have to make another one. We would prefer for players to come back as soon as possible but it is not possible."
As a result, Guardiola was also asked for an update on City's transfer plans. He admitted there may be one new recruit in the pipeline, and discussed the importance of signing players with the 'right personality'.
"Personality is the most important thing," he continued. "You have to know them.
"I love to work with nice people. I hate to work with people who are not respectful to their teammates, or the manager, or the Club.
"Of course, skills are important too – to have quality on the pitch.
"If we sign a player, we will sign one more. At this moment, we will stay (as we are).
"Transfers are so expensive. We spent a lot last year because we had an old team. We will carry on with the same guys (as last year) and maybe one more."