Men's Team
1
Super-charged Sane eager to be unleashed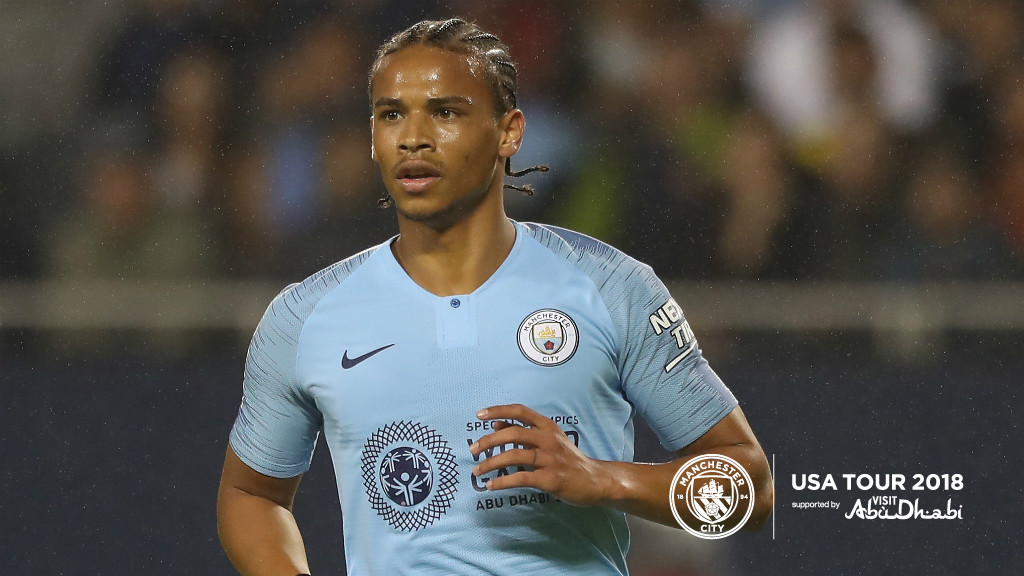 SUPER-CHARGED: Leroy Sane is keen to use his World Cup disappointment as motivation for the new season...
Leroy Sane asserts he is fired up for the new season, with a point to prove.
Much to the surprise of the footballing world, the winger was forced to watch this summer's World Cup tournament from afar, having been omitted from Germany's World Cup squad.
The decision proved controversial, as Sane enjoyed a stellar 2017/18 campaign. With 14 goals and 19 assists to his name across 49 appearances in all competitions, he deservedly claimed the Young Player of the Year award and was moments away from sharing the inaugural Playmaker of the Season gong before teammate Kevin De Bruyne pipped him to the post with a last-gasp assist at Southampton.
Sane's summer off may benefit City however, as the 22-year-old insists he is ready to use his disappointment as motivation for the upcoming campaign.
READ: Laporte loving City life
WATCH: All Or Nothing
GALLERY: City v Dortmund
Reflecting on his setback, he admitted: "I was disappointed but from that moment and now, I'm looking forward. I'm just preparing to be 100% for the start of the new season.
"It was (a shock when I heard the news). I was disappointed at the time and it was really hard for the first week.
"Pep Guardiola had a chat with me after it happened. We talked about everything and how my mind was. Now, we are just looking forward.
"It's just made me want to come back really strong. It was a surprise because I thought I'd played quite a good season. Like I said, I was disappointed and I'm still feeling it a bit but it's another season for me and I'm looking forward to it.
"It gives you motivation. It would be a dream to play in the World Cup. When I watched it, I had the feeling that I wanted to be there but I'm 22 and I still have a lot of years to prepare. I hope (to return for the 2020 qualifiers).
"I was disappointed for them (my national teammates) too because some of them are my friends and I've played with them before. They are all good guys and that's why I was disappointed for them.
"The World Cup has special games and losing them hurts more than other ones."
With his batteries fully recharged, City will benefit from having a fresh, hungry Sane available, particularly with the majority of the squad set to return late after their summer holidays.

Sane is relishing the chance to build on last season's individual and collective success, and is excited to be reunited with his Club teammates.
HAVE YOU SEEN...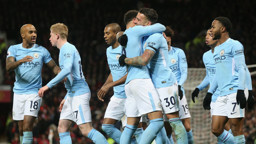 "A lot of the players went really far in the World Cup," he continued. "I was really happy for them – especially Benjamin Mendy because he won it.

"Of course, they now need a break to recover and be fresh for the new season.
"Everyone could see (last season) how we played on the pitch; how we really connected all together.
"I don't know how the other teams are or how well connected they are but for us, everyone had fun together and it helped us to be successful."
There have been more positive signs for Sane, as the early indications suggest he is already building a good relationship with new recruit, Riyad Mahrez.
The German winger expressed his delight to see the Algerian sporting sky blue and believes the squad competition and strength in depth will prove to be a major advantage.
"I'm happy he's here," Sane declared. "Every time we played Leicester and he had the ball, I was like: 'Okay, please don't do anything creative!'
"I'm really happy that he's now with us as he's a really good football player. You can see it already. He's a really good player and a really good person. I can't tell him that because then he'll be stronger and take my place!

"The pressure will be on everyone to do well. If one player plays a lot of games, he can now have a rest – perhaps two games to see if he can recover.
"When you look back at last season with Bernardo Silva – to have that competition makes you stronger and better. In the squad, we have good players, who can play in your position. That helps the team and that's the most important thing.
"We know the Premier League is very hard, playing a game every three days. If you play the whole season, then come the end it can be really hard."
Sane has already made a statement ahead of the new season with a radical change of hairstyle.
He doesn't believe it will affect his performance, but hopes that he can let his feet do the talking as he looks to continue his rapid development.
Asked whether his braids are designed with speed in mind, he laughed: "No, I wish but that's not the case!
"I am really happy, knowing that I can get better. I still make so many mistakes so of course, I can get better.
"I'm ready to do it."