Men's Team
1
Stones: My debt to Guardiola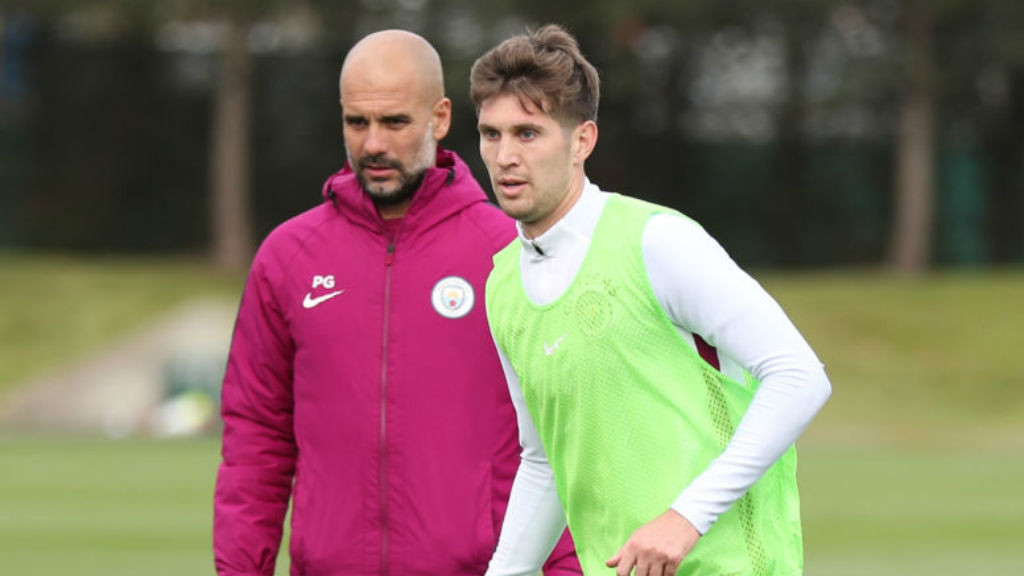 KEY INFLUENCE: John Stones has revealed how much Pep Guardiola has helped shape his development over the past two years
John Stones has revealed his own personal debt of gratitude to Manchester City manager Pep Guardiola as he prepares for England's World Cup quarter-final with Sweden on Saturday afternoon.
The central defender has been one of the major success stories for England at Russia 2018, and again earned widespread praise for a masterful individual display in the Three Lions' dramatic last-16 penalty shoot-out win over Colombia in midweek.
Stones, in tandem with City team-mates Kyle Walker and Raheem Sterling, will again be a pivotal figure for England in Samara tomorrow afternoon as the national side bids to secure a place in the World Cup semi-finals for the first time since 1990.
And as he looked ahead to what will be England's biggest game in a generation, the 24-year-old insisted that but for the huge influence of working under Pep Guardiola for the past two seasons at club level with City he doubted whether he would have figured in Gareth Southgate's World Cup plans.
READ: Brazil and Belgium set for World Cup quarter-final
READ: City's World Cup XI eye glory in Russia
"On a personal note, I've said it many a time, I wouldn't be here without what he (Pep) has done for me over the last two years as a player and as a person," said Stones.
"I've come on leaps and bounds if you look at me – even from Christmas time to the end of the season, I thought I improved massively.
"That is down to his dedication and how much he wants us to improve as players and how much he wants us to improve as well. It's a massive thing for me personally.
"Since I came he always had the right things to say to me and simple things. That is what is important, not flooding your mind and overloading you with too much information.

"Giving you the right amount and making everything simple. He's simplified my game as well."
England have drawn plaudits for the measured and modern way they have tried to play possession-based football throughout the tournament to date – with Stones setting the tone from the heart of the defence.
READ: Man City Tuttosport Golden Boy award nominations Phil Foden Brahim Diaz Lukas Nmecha Manu Garcia
READ: Man City 100 John Stones away wins points record
And he said that there was no doubt that the wonderful influence Guardiola has brought to bear on the English game since he became manager at City in 2016 had made a major impact on the whole England squad.
"I think going into the Pep effect – he's definitely had it on us City boys and we've tried to bring what we've learned off him into the England squad," Stones added.
"Bringing in a fresh idea – not on the whole game – but on certain aspects of it. Everyone does that from their clubs and managers. That is why I think we have got a great combination of players."
In the immediate aftermath of the victory over Colombia at Moscow's Spartak Stadium, Stones also realised a long-held ambition when, along with Harry Maguire, he was able to meet former England player and manager, Glenn Hoddle, long admired as one of English football's most innovative thinkers
Have you seen...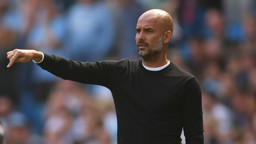 The former Tottenham and Monaco midfielder, who had been co-commentator for ITV during the match, was pitch-side having finished his post-game summary with Jacqui Oatley at the same time as Stones was greeting his relatives.

"I spotted Glenn running back over from seeing my family and I wanted to go and speak to him," Stones added.
"I've seen him on TV and I never had the chance to meet him. He has always spoken very highly of me which I appreciate a lot.
"Obviously, he was a top player as well so when I got over to him he said he wished he had the chance to play with me and Harry and we said likewise. It was a really nice moment."
Lovely moment after warm down and after Glenn had done our post-match chat when Stones, Maguire (and later Trippier) all came to see GH. Stones: "I've never had chance to meet you personally. Absolute pleasure". #respect (Glenn a huge admirer of them all). pic.twitter.com/GNTn2J5BJP

— Jacqui Oatley (@JacquiOatley) July 4, 2018