Men's Team
1
City 100: Delph quality and Bravo's Wembley magic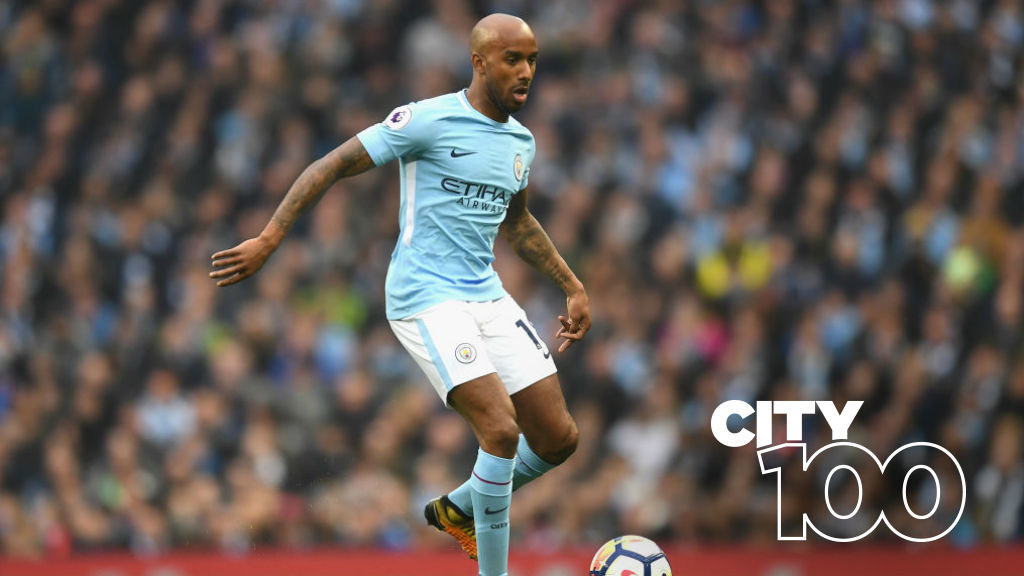 CITY 100: Delph's emergence as a left-back features in today's instalment
Ton up! In celebration of our City Centurions' remarkable, record-smashing season, we are running a 100-themed summer feature...
With your help, we fondly recall '100 reasons to smile' from our wonderful 2017/18 campaign, which ended in spectacular fashion as the Blues clinched an unprecedented 100 Premier League points.
Share your favourite memories from an incredible season - the awesome, the eye-catching; the heart-warming and pride-inducing - on Twitter @ManCity, no matter how big or small... and yours could be featured over the next few weeks.
READ: US Tour travelling squad confirmed
WATCH: Training | Big saves, goals and juggling
75

Fabian Delph

There was plenty to cheer for City last season – but one of the great subplots of our record-breaking campaign was Fabian Delph's emergence as a top-quality left-back.

When Benjamin Mendy injured his knee in the win over Crystal Palace in September it looked like a huge blow. City's squad is full of quality, but it was perhaps the left-back position that was most vulnerable to injury.

But Delph proved a more than able replacement. His energy, tenaciousness, dribbling and desire to step into midfield saw him excel. Pep Guardiola is known for his ability to improve players and make them do things on a football pitch they never thought possible. Delph is the latest example of his management genius.
76

Bravo's League Cup final assist

Claudio Bravo's penalty heroics against Wolves and Leicester were key to City's progression to the League Cup final.

And then against Arsenal in the final at Wembley, he once again made a vital contribution, providing a quite brilliant assist for Sergio Aguero's opener. From a goal kick position, Bravo unleashed a pinpoint 60-yard pass to put Aguero through on goal, one-on-one with David Ospina, and the City striker did the rest.

It was a magical moment worthy of such a grand stage.
Have you seen...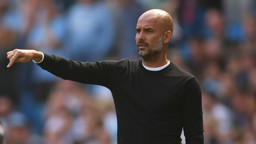 Perhaps more than any other player, Bravo was crucial to Guardiola's first piece of silverware in English football.

77

Lukas Nmecha debut

It's always great to see young players given a chance and Lukas Nmecha made his senior debut in the League Cup shoot-out win at Leicester, and then made his Premier League bow in the 4-1 win over West Ham in April.
Have you seen...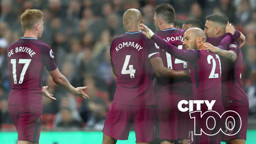 A prolific scorer at academy level, Lukas has a bright future.

78

Throwing Pep in the air

Guardiola has revolutionised Manchester City during his two years as manager, and the sight of him being thrown up in the air after our Premier League trophy presentation was fitting.

We didn't just win the Premier League last season, we completely dominated it, breaking records for the number of points, goals and wins. Much of that came down to his work on the training field and the tactics board.

Guardiola has implemented a winning mentality and an alluring style of football. It's been a whirlwind ride since he took charge. Long may it continue.