Men's Team
1
City 100: Bernardo denied, Golden Boys & 100 club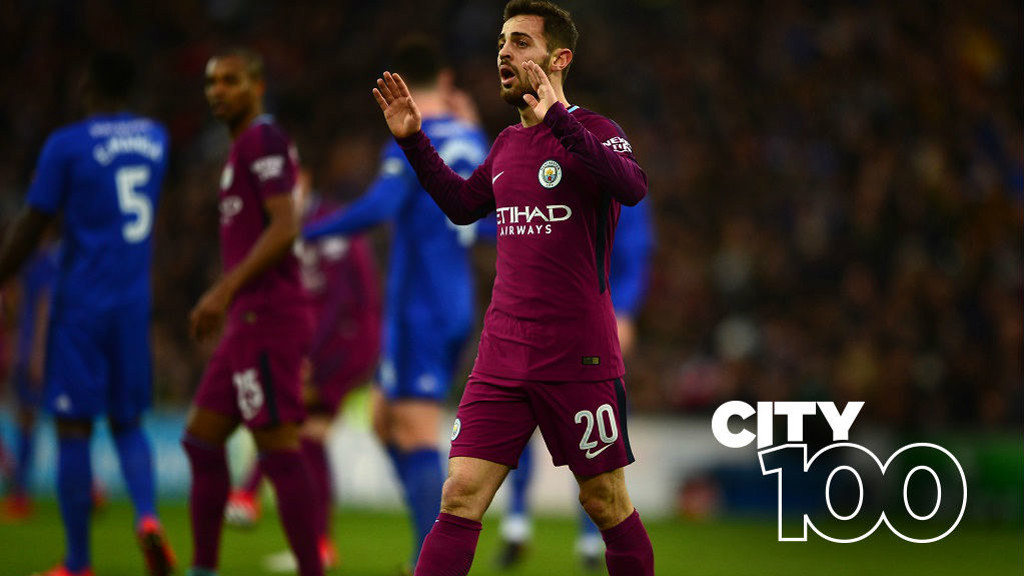 Ton up! In celebration of our City Centurions' remarkable, record-smashing season, we are running a 100-themed summer feature...
With your help, we fondly recall '100 reasons to smile' from our wonderful 2017/18 campaign, which ended in spectacular fashion as the Blues clinched an unprecedented 100 Premier League points...
WATCH:Inside CityChicago special

87

Golden Boys

City had no less four players nominated in this year's Golden Boy shortlist.

The prestigious award, hosted by Tuttosport and won by many of the game's leading lights, isn't revealed until October and was won by Kylian Mbappe last year.

Mario Balotelli and Sergio Aguero are past winners.

The quartet of Blues are Phil Foden, Brahim Diaz, Lukas Nmecha and Manu Garcia.- but given Mbappe's World Cup, he will be the man to beat yet again...
88

Fastest 100

City became the quickest team to reach 100 goals last season - just one of the many records the Blues broke during the Centurions campaign.

And there was no small amount of irony when the 100th goal did go in!

Away to West Ham, a cross -shot hit one defender, then former Club legend Pablo Zabaleta before crossing the line for an own goal.

Zaba later said, "Well, I suppose it was me that scored City's 100th goal!"

It meant the Blues reached 100 Premier League goals faster than any other team and the quickest top flight century since Everton reached three figures in 32 matches back in the 1931-32 season.

Chelsea, City and Liverpool are the only Premier League sides to have scored 100.
89

Bernardo denied!

It was a stunning goal.

A contender for goal of the season - but it was ruled out for offside. Except it wasn't!

Bernardo Silva cut in from the right as City and Cardiff battled it out in the FA Cup 4th round at The Cardiff City Stadium, saw a chance to shoot and thundered a rocket into the top corner.

However, the referee's assistant deemed Leroy Sane to have been in the goalkeeper's vision and in an offside position - it was harsh t sat the least.

City went on to win 2-0 and Bluebirds' boss Neil Warnock later admitted saying to the fourth official, 'How good are this lot?'

See you next season Mr Warnock!