Men's Team
1
Bernardo impressed by exciting crop of youngsters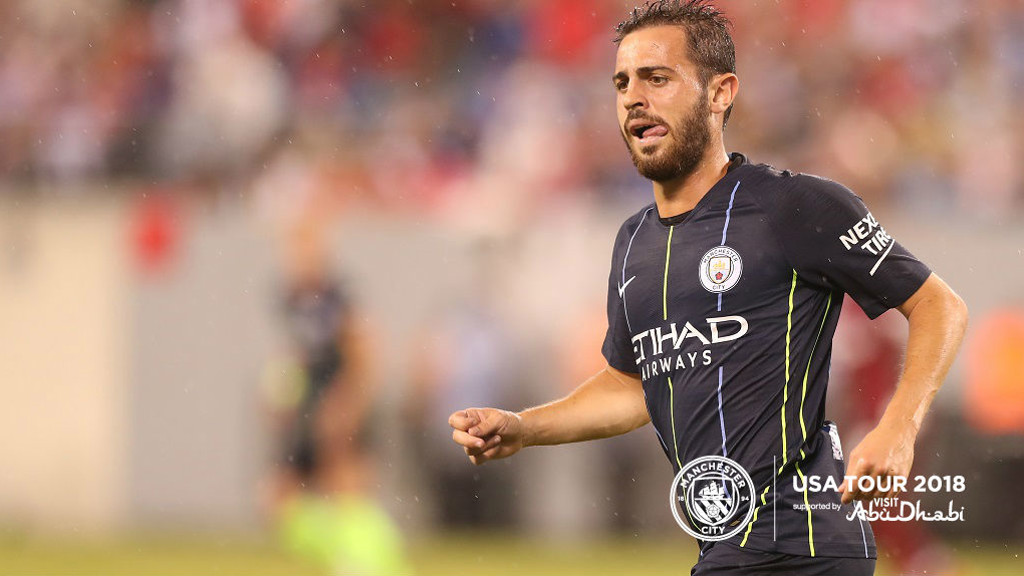 Bernardo Silva got some much-needed game time under his belt during the 2-1 defeat to Liverpool.
The Portuguese playmaker has only been with the Blues a couple of days having joined mid-tour after his World Cup exertions.
READ: City 1 Liverpool 2 - Match report
Bernardo came on at half-time in the ICC MetLife clash and it was his pinpoint pass to Leroy Sane that saw City edge ahead – and the former Monaco star was impressed by the youngsters who again battled from start to finish against more experienced opposition.
"It was a good experience, especially for the young kids, who are coming right now to the first team and are having great opportunities to play in pre-season," he said.
"It was a good game for all of us to play in and start getting fit, because we need to start the season well.
"Of course, we wanted to win but we know there are a lot of players from our team missing, who played in the World Cup.
"Very soon, we will be with them and we will be stronger."
With another addition to the Blues' ever-increasing creative department in the shape of Riyad Mahrez, Bernardo admits he is looking forward to playing alongside the Algerian in the coming weeks and months.
He said: "He is fitting in very well. He is an important player, as everyone knows. He's a very good player and he's fitting in well already. He's trying to adapt to our style and it's great to have him with us.