Men's Team
1
Guardiola relishing Pochettino reunion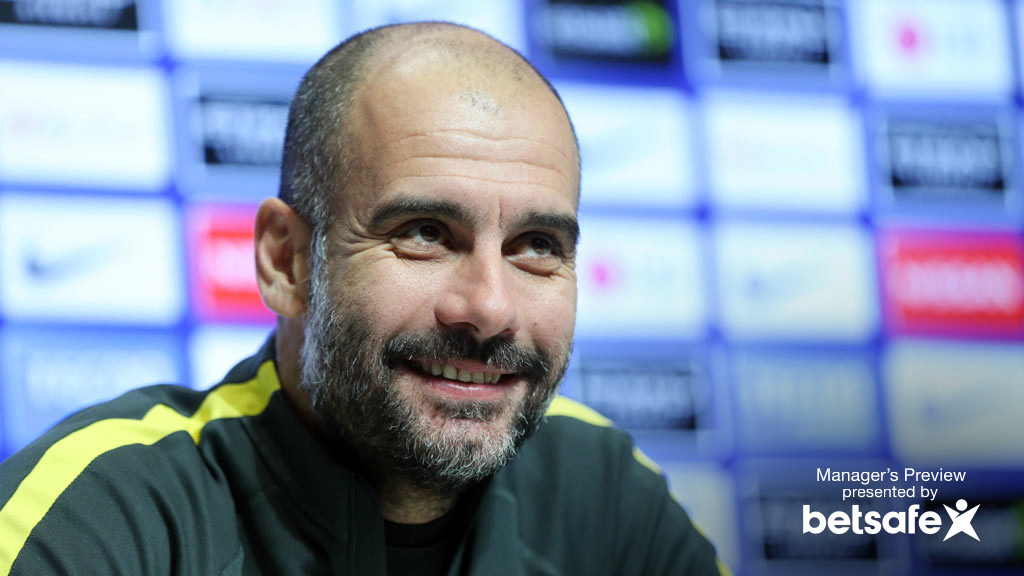 PRESS CONFERENCE: Pep Guardiola addresses the media ahead of the game
Pep Guardiola reciprocated Mauricio Pochettino's admiration, as the two managers prepare to go head-to-head with Man City hosting Tottenham on Saturday.
The Spurs boss had spoken highly of his Catalan counterpart in his pre-match press conference, describing him as 'one of the best managers' in the world.
Guardiola was equally complimentary of his old friend.
"Tottenham are a good team," he stated. "They are really playing good. As a fan of football, I love to see them.
"They are brilliant. It is the third season there; they play how he wants.
"His positional game is really good. It is quite similar to Chelsea but they have some different movements. They move a little bit more sometimes – Mousa Dembele goes left. The players are in good positions; the ball goes there.
"It is a really good team – strong physically, with good build-up and good quality between the lines with Christian Eriksen and Dele Alli.
"They can use long balls with Harry Kane. They are strong enough but they have the quality.
"[They have] physical and technical full backs with Danny Rose and Kyle Walker – you know them from the national team in England.
"The three at the back and the four at the back they use… the perfect movements in the build-up with the goalkeeper… and after Dembele has the quality in holding midfield, [they are] one against one and they attack. Alli moves between the lines and they arrive at the right tempo.
"All of them know exactly where the players are and the positional game is the most difficult thing. When the ball is going to the left, the people on the right stay there and then the ball is arriving there.
"To create that, you need time, quality of course in the players, and you need time to understand and to see where the spaces are, and the quality to move in the spaces. They are able to run in behind and on the counter-attack.
"It is a really good team. They play attractive football."
Asked of his expectations for Saturday evening's encounter, Guardiola added: "I think it will be a similar game to the reverse fixture.
"They press very high, dominate many things on the pitch. They are one of the best teams in the Premier League."