Men's Team
1
Bravo: We have to believe in what we're doing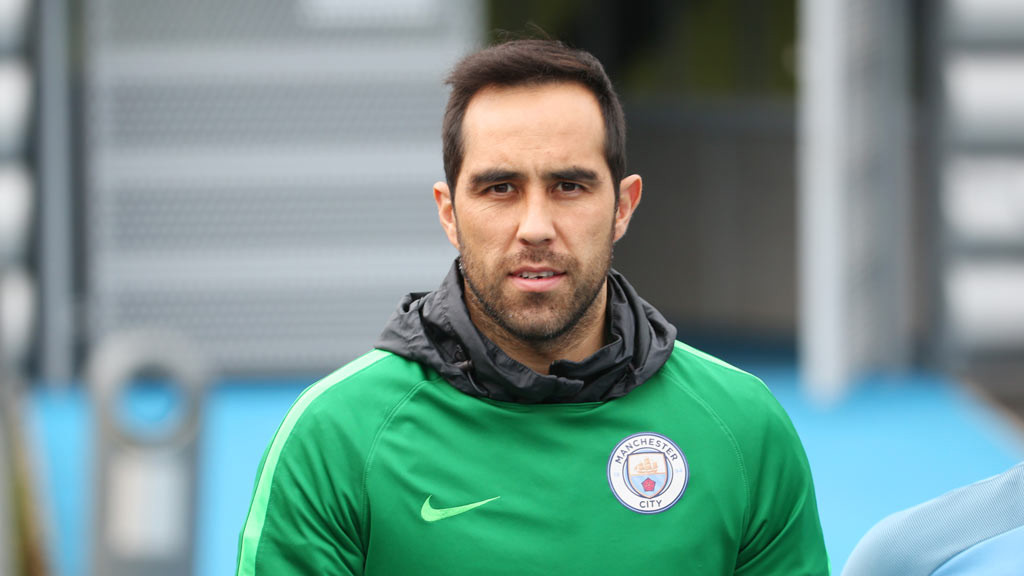 LOOK: Claudio Bravo looks straight down the lens.
Manchester City goalkeeper Claudio Bravo believes City have to show their mental strength if they are to turn strong performances into victories.
City were 2-0 up and in control against Tottenham Hotspur on Saturday before goals from Dele Alli and Son Heung-min levelled it for the visitors.
The statistics suggest City dominated the match, having 17 shots compared to Spurs' six, but the draw left the Chilean goalkeeper feeling frustrated.
He said: "It's not a good feeling looking at how things developed. We had everything to win the game, but it's the same old story: we had troubles creating chances and the other team, with less options, get the goals.
"We must be mentally strong, we must keep working hard, keep believing in what we're doing. It's the only recipe."
Having missed their chance to go fourth in the Premier League following the two late goals, Bravo believes City must remain positive in the second half of the season.
"We must always fight. Now we have had this downturn, but it can also happen to other teams. It's the magic of the Premier League, anyone competes with you and can take points off you" he said.
"We must firmly believe in our convictions and, more than ever, that our game will takes us to win many things."