Men's Team
1
Pep Guardiola sends warning to Man City players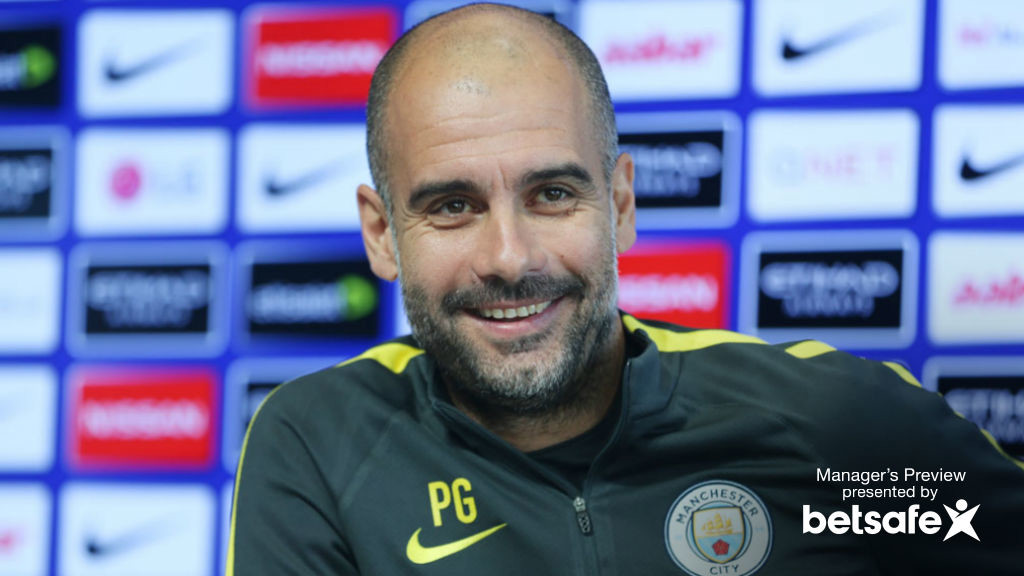 BEWARE: Guardiola is wary of Burnley threat
Pep Guardiola has warned his Manchester City players to be wary of a Burnley backlash when the two sides meet at Turf Moor on Saturday.
Sean Dyche's side were beaten 4-0 by West Bromwich Albion last time out, a result which has left the City boss expecting a reaction.
Guardiola says he has watched a number of Burnley games in recent days and has been impressed with their quality, citing their performances against some of the Premier League's top sides as reasons not to take them lightly.
"I saw their games yesterday," he said. "I am really impressed. I think it will be the toughest for our regeneration for 1230. It is a derby. It is many things.
"We cannot forget they beat Liverpool. They lost in 93rd minute against Arsenal. They draw in Old Trafford. What they do, they do really well, I am really impressed about their quality, their spirit.
"Of course they lost the last game 4-0 to West Brom, I can imagine what happened when a team loses 4-0. Their attention and focus is higher than before. I prefer teams when they win a lot of games. They didn't win. In this moment, they are ready and prepared.
"In terms of intensity, I think they will be better. Their legs are faster and cleaner than ours, and it is so important for us because after we have one week to prepare the next round of matches, Chelsea, Leicester and Watford.
"Of course we have Celtic here but we have already qualified so we have to make a good training session. This game is key for us – so, so important in terms of the points and in terms of getting better at our kind of game. Until now, we played well at Stoke City and West Brom, we didn't play well at Crystal Palace but we won.
"We have to try to insist in the way we play, even in those games away in small pitches against typical English football."
Guardiola was asked about interest in Barcelona's Lionel Messi – and he reiterated his desire to see the Argentine remain at the Camp Nou for the duration of his career.
Messi has been linked with a move to the Etihad Stadium in recent weeks, but Guardiola has once again poured scorn on the idea.
"I said more than once, Messi will stay in Barcelona and he will finish his career in Barcelona. It is my wish, and I wish he will finish from the beginning to the end in Barcelona."