Men's Team
1
Man City v Chelsea: No excuses from Guardiola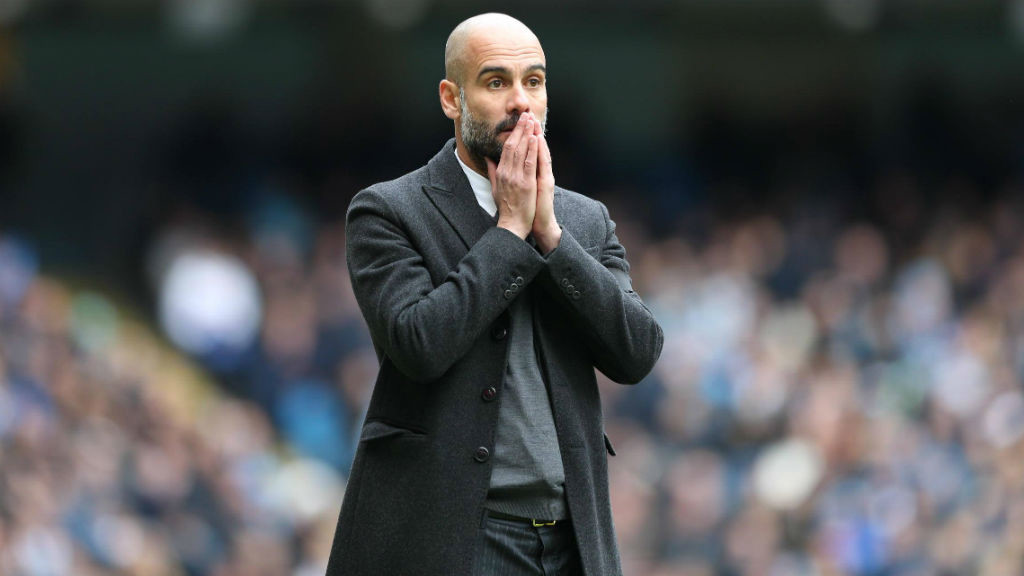 TENSE: Boss Pep Guardiola
Manager Pep Guardiola said his Manchester City side needs to be stronger in both boxes after the 3-1 home defeat to Chelsea.
City took the lead through Gary Cahill's own-goal, but after Kevin De Bruyne saw a close-range shot flick off the bar and over, Chelsea scored through Diego Costa, Willian and Eden Hazard.
Guardiola said: "I say congratulations to Chelsea, but I'm proud of the we played, and we cannot forget against which team we played. We created more chances than we did in the games against Crystal Palace and Burnley.
"They had few chances but they scored from them.
"In the boxes we are not strong enough... especially here at home. The opponents, when they arrive they score, when we arrive sometimes not, mentally that's tough."
The game finished in an ugly manner, with Sergio Aguero sent off for a challenge on David Luiz and Fernandinho shortly after for his part in the resultant melee.
Guardiola said: "It's a pity it finished like this, I don't like that, I apologise for what happened."
The home crowd felt referee Anthony Taylor did not help City on the day but Guardiola was clear as to why Chelsea left with the points.
The boss added: "We didn't win because we missed a lot of chances not because of the referee."