Men's Team
1
Guardiola: We have to stand up and analyse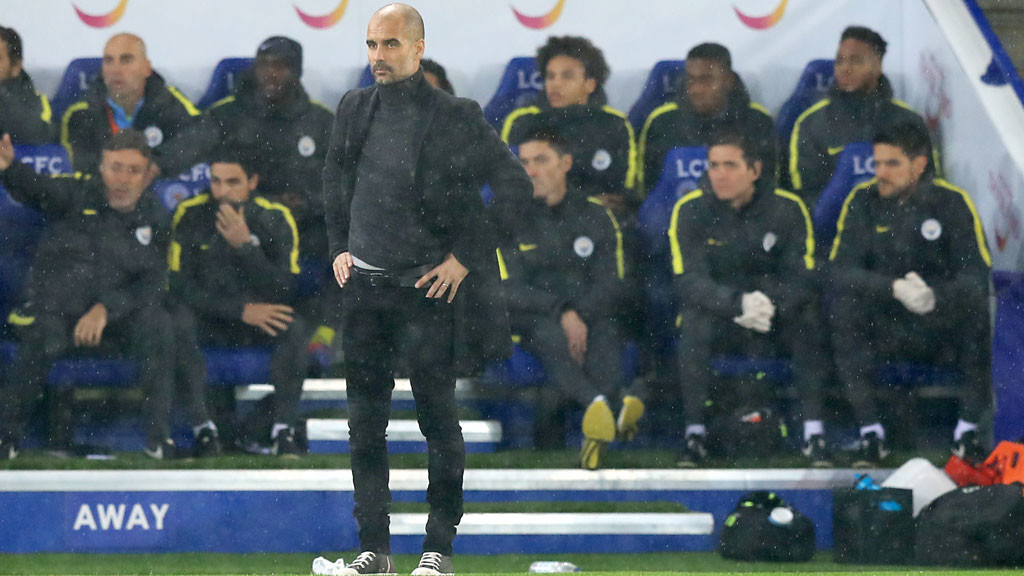 WEB-PEP-GUARDIOLA-ON-THE-TOUCHLINE
Pep Guardiola rued City's poor start against Leicester, as the Blues conceded twice in the first five minutes before going on to lose 4-2 at the King Power Stadium.
Their task became more difficult on 20 minutes, when Jamie Vardy bagged his second of the game, and the striker completed his hat-trick in the second half to put the victory beyond doubt.
The visitors rallied late on to halve the deficit, but Guardiola was left to lament the mountain they were left to climb.
"It was definitely not the game we wanted," he reflected. "In four minutes, [losing] 2-0 is not easy.
"Leicester are so good on the counter attack and second balls. They defended so well.
"When they win the ball, they are looking for our back four with their movement. They did well.
"When they arrived [in the final third], they always created problems.
"We tried until the end. We arrived a lot [in the final third] and we made a few goals. Our game is not bad but in the boxes, we have a problem.
"It is not about the system. We defended well with these players at the beginning of the season.
"In every game, there are some good things but it is difficult at this level at 2-0 and 3-0 down.
"Now, we have to stand up and analyse what happened, especially mentally to [encourage] the players to step forward.
"Football is a game of good things, bad things and mistakes. I never complain to my players. I have to look inside myself - what I have to do - and they have to follow me.
"We have missed points in the last games. We have to change as quickly as possible."