On Monday more than 60 Young Leaders from our global Cityzens Giving projects, participated in training sessions to develop the skills and confidence to deliver life-changing community football sessions in their local communities.
They began the week by learning about how football can be used to create a lasting social impact, in sessions led by 18 returning Young Leaders who took part in 2018's Summit.
During the day they focused on four key areas:
• Health – Healthy lifestyles through football
• Education – Learning through football
• Inclusion – Making football inclusive
• Monitoring and Evaluation – Capturing impact on your projects
The Young Leaders were trained in how they can adapt football games to work with visually impaired young people and how to integrate inclusive messages into new, fun and engaging activities for a wide range of age groups.
Young Leader Yu from Beijing (pictured below) coaches visually impaired children at his project:
"The disability session focusing on visually impaired participants helped me understand how I can help the children in my project even more," he said.
"I was given a blindfold and had to follow instructions from other Young Leaders. It was the first time I had ever experienced what it is like for the participants at my own sessions."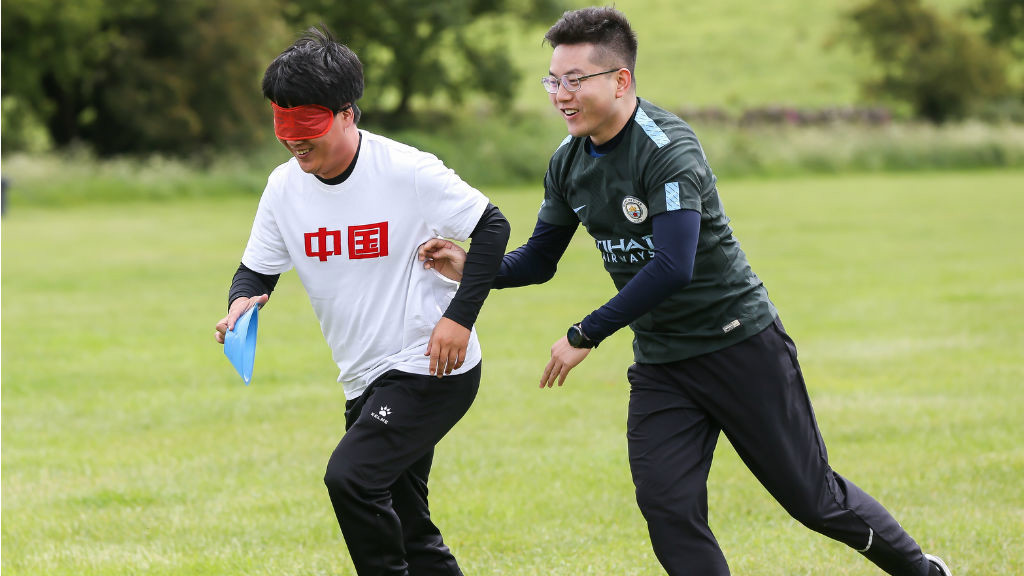 Over the next few days, returning Young Leaders and those taking part in the Summit for the first time will take part in further community coaching sessions, a Women's World Cup themed football tournament and will design and deliver a football festival to local schools from around Manchester.