Community News
1
CITC soccer school sessions tackle holiday hunger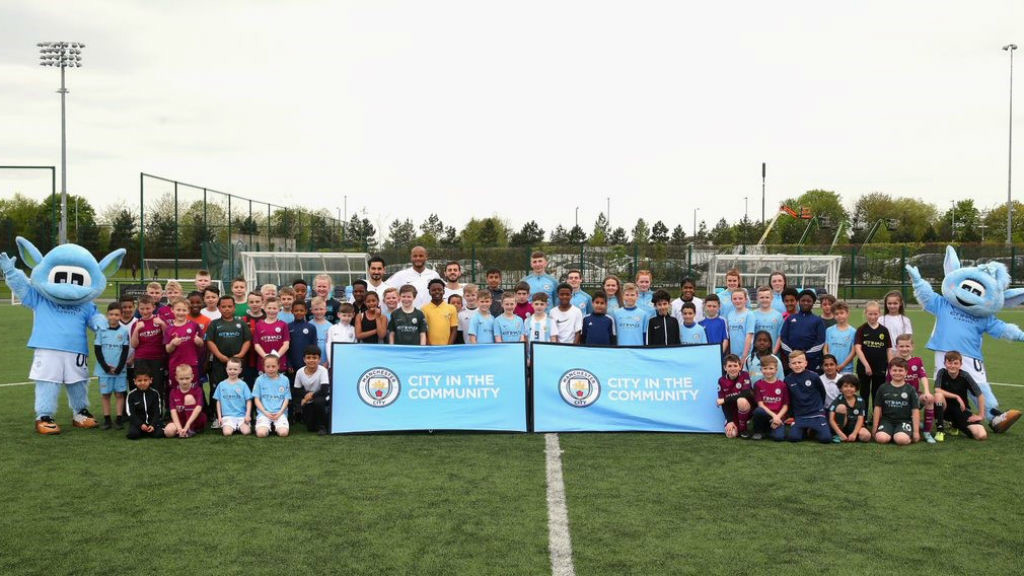 During the recent February half-term break, City in the Community (CITC) delivered free soccer school sessions at a new site in Wythenshawe.
With more than 40% of children in Manchester living in poverty, equating to around 44,000 children and 20,000 families, it's an area CITC are keen to support through this project.
As with every soccer school, the provision at Woodhouse Park Lifestyle Centre was free to every young person who attended.
In association with the Wythenshawe Community Housing Group and the Wythenshawe Forum Trust, CITC offered 40 spaces on the half-term soccer schools to local young people from the surrounding primary schools.
CITC soccer schools are unique in that CITC are the only registered football charity in the UK that provides free football provision during the school holidays to the local community. It is a fantastic opportunity for all abilities and genders to access fun, structured and enjoyable coaching sessions.
At this soccer school however, CITC sought to have even more impact by tackling the long-standing issue of holiday hunger. During the school half term, young people who are on free school meals may not have the opportunity to access meals throughout the day, due to food costs amongst other factors.
As well as the free coaching provision, CITC offered a free nutritious lunch, snacks and water throughout the day, with the aim of keeping young people both healthy and active across the school holidays.
As well as the Wythenshawe delivery, CITC also had courses running at the City Football Academy in East Manchester and Astley Sports Village in Tameside.
For further information on signing up for these courses please follow @CITCtweets and on Facebook at facebook.com/mancitycitc.