Club News
1
New gym sets the standard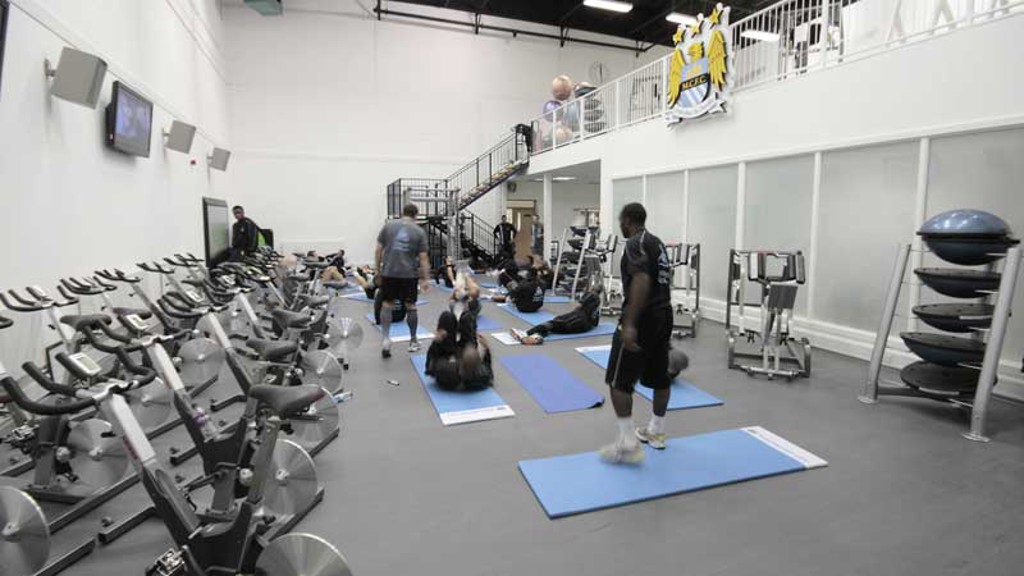 Carrington Gym
Work on a new state-of-the-art gym facility at City's Carrington training centre is nearing completion as investment across all aspects of the Club continues.
Executive Chairman Garry Cook joined Mark Hughes at Carrington on Tuesday to take a look at the new gym as the City squad got to grips with the recently installed new equipment, which he sees as evidence of the Club's new owners' commitment to improving its facilities.
Garry told us: "I think the players are enjoying it, I don't think many players would normally enjoy going to the gym but they seem to be now. It is proof yet again that the new owners have taken a look at all facets of the club, and one of the areas they looked at was making sure that this football club was one that would attract the best players. To do that you have to have the best facilities, and our new owners have set out to make sure their intentions are carried out.
"We're continuing to build some concise plans here that cover all facets of the club. Mark picks a squad of 18 players at the weekend, but there over 300 employees at Manchester City, so we have to look at ways for changing our game all over MCFC to build a club for the future.
"The gym is evidence of the changes that we will start to see all over the club as we start to build this club for the future. It's a great opportunity for us to start making things happen."