Club News
1
New season's squad numbers confirmed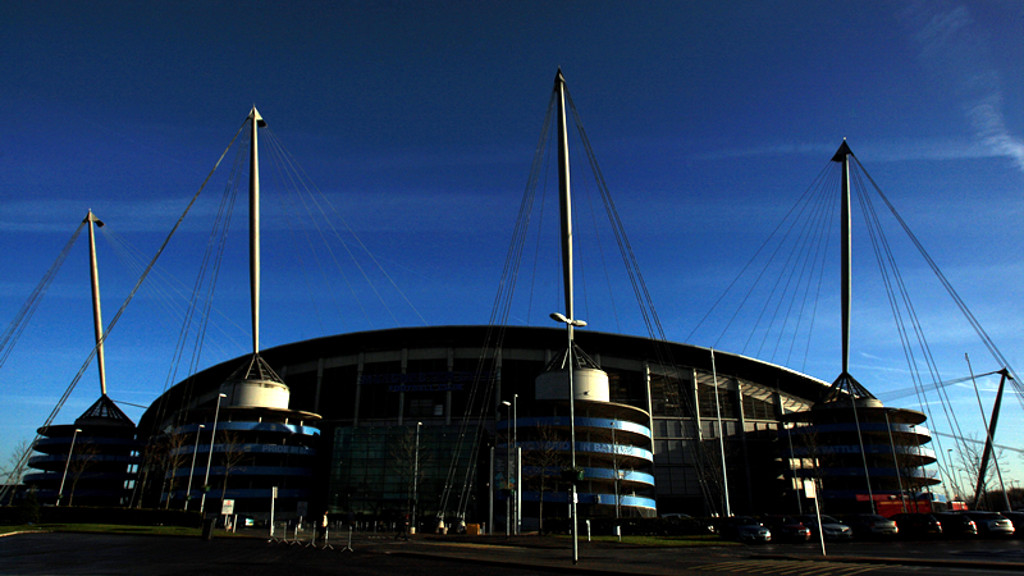 City of Manchester Stadium external shot
Following squad number moves last month, the final squad numbers have been entered for the coming season, with a few more important changes within the team.
Joe Hart has moved from 25 to the number 1 jersey previously worn by Andreas Isaksson.
Both goalscorers from the weekend have moved up the order as well, with Valeri Bojinov taking the number 9 shirt and Ched Evans moving from 33 to number 24.
As we revealed last week, new signing Tal Ben Haim will wear squad number 26 and there are moves for six other members of the first team squad.
Javi Garrido moves to 15, Gelson Fernandes will wear 19 and on-loan Mexico forward Nery Castillo takes the number 25 shirt.
Three of the young players who broke into the squad last season have also moved up the pecking order with Danny Sturridge, Kelvin Etuhu and Shaleum Logan moving to 28, 29 and 30 respectively.
There are also squad numbers for those moving from Platt Lane to Carrington with the highest squad number being 57 – occupied by young full-back Ben Morris.
New squad numbers will be worn for the first time in the home leg of the UEFA Cup qualifier against FC Midtjylland on August 14.
The full squad list for the 2008/09 season is:
1. Joe HART (GK)
2. Micah RICHARDS
3. Michael BALL
4. Nedum ONUOHA
5. Vedran CORLUKA
6. Michael JOHNSON
7. Stephen IRELAND
8.
9. Valeri BOJINOV
10. Rolando BIANCHI
11. ELANO Blumer
12. Darius VASSELL
13. Richard MARTIN (GK)
14. Joao Alves de Assis Silva (JO)
15. Javier GARRIDO (J.GARRIDO)
16. Kasper SCHMEICHEL (GK)
17. Martin PETROV
18. Danny MILLS
19. Gelson FERNANDES
20. Felipe CAICEDO
21. Dietmar HAMANN
22. Richard DUNNE
23. RETIRED
24. Ched EVANS
25. Nery CASTILLO
26. BEN HAIM Tal
27. BENJANI Mwaruwari
28. Daniel STURRIDGE
29. Kelvin ETUHU
30. Shaleum LOGAN
31. Adam CLAYTON
32. Javan VIDAL
33.
34. Sam WILLIAMSON
35. Scott KAY
36.
37.
38.